Photography: The exhibition is open to visitors for free from tomorrow, 9th of June, to the 1st of October
Regeneration: Burtynsky reflects the African population's vulnerability to the impact of industrial activity, in contrast with the virgin landscape's magnificence
Collaboration : ACCIONA and PHotoEspaña's collaboration seeks to highlight major global challenges such as the climate emergency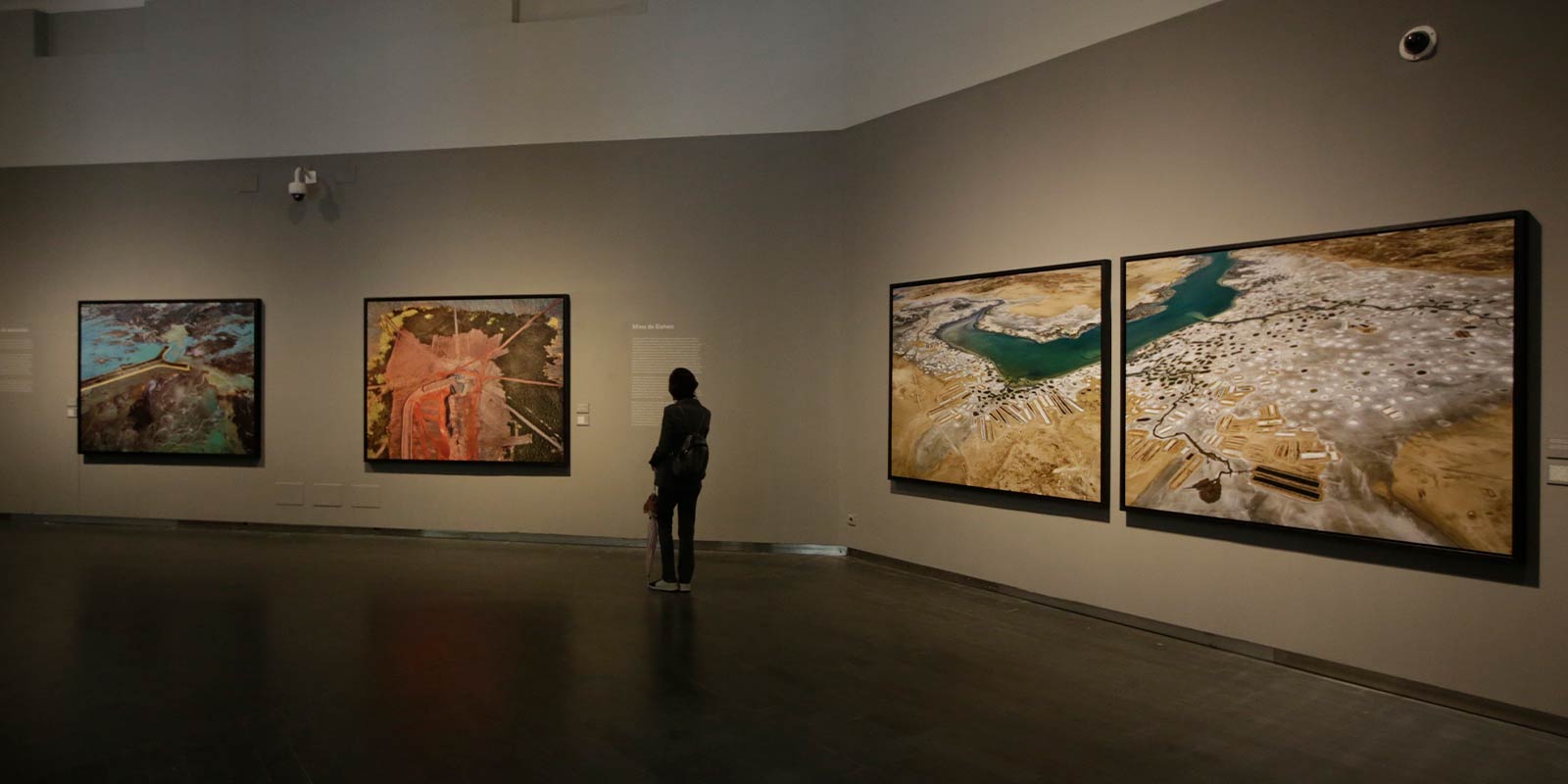 For the sixth consecutive year, PHotoESPAÑA and ACCIONA go hand in hand in the organization of an exhibition dedicated to the environment within the festival's official section.
On this occasion, the exhibition sponsored by ACCIONA is Edward Burtynsky: African Studies, which can be visited from June 9th to October 1st at CentroCentro, one of Madrid's most prestigious state-run halls for exhibitions and cultural activities, located in the emblematic Cibeles Palace.
The exhibition, which brings together 22 works by Edward Burtynsky and has been curated by the author himself, features large-format images of the photographer's travels to Kenya, Nigeria, Ethiopia, Ghana, Senegal, South Africa, Botswana, Namibia, Madagascar and Tanzania.
In these photographs, Burtynsky shows the high environmental and social price paid by wildlife, forests and indigenous peoples for industrial development.
With this project, the author seeks to raise awareness of the need for global initiatives to preserve the environment.
Edward Burtynsky has won the PHotoEspaña 2023 award, which was handed to him yesterday at the Canadian Embassy, in recognition of his artistic career.
Burtynsky is a renowned Canadian photographer and visual artist of Ukrainian origin, whose work, focused on large-format images of industrial landscapes, is exhibited in international museums such as the Guggenheim Museum in Bilbao, the National Gallery of Canada and the National Library of France.
ACCIONA AND PHOTOESPAÑA
ACCIONA has made this exhibition possible as further proof of its support for the preservation and dissemination of culture from the perspective of sustainability. The company, a leader in regenerative solutions to design a better planet, sees culture as a fundamental element to make a positive impact on people and the planet.
ACCIONA and PHotoESPAÑA have been collaborating since 2017 to reflect through art some of the major challenges that our society faces, such as climate change.
Therefore, last year ACCIONA sponsored the exhibition titled Sebastião Salgado and the Royal Collections – Meetings on Landscape Photography. In previous editions, ACCIONA and PHotoESPAÑA have also collaborated on some emblematic exhibitions such as We are Water by Isabel Muñoz, at the Lázaro Galdiano museum, which was one of the most visited exhibitions of the 2021 edition, or the S.M.A.R.T. photographic and audiovisual exhibition, which was one of the main activities of the 2019 edition.
The collaboration between both entities was not interrupted in 2020, when they partnered to promote the #PHEdesdemibalcón contest in the 'virtual' 2020 edition, which gave visibility to nature emerging in urban environments emptied by the COVID19 outbreak.  
PHotoESPAÑA is a photography festival that has been held annually in Madrid since 1998 and has set an international benchmark in the visual arts, for the quality of the works and authors in the official section, as well as the cultural initiatives it promotes to disseminate the cultural and aesthetic value of photography in society.