The project awarded by the Ministry of Transport has been completed and opened to the public with the visit of Minister Raquel Sánchez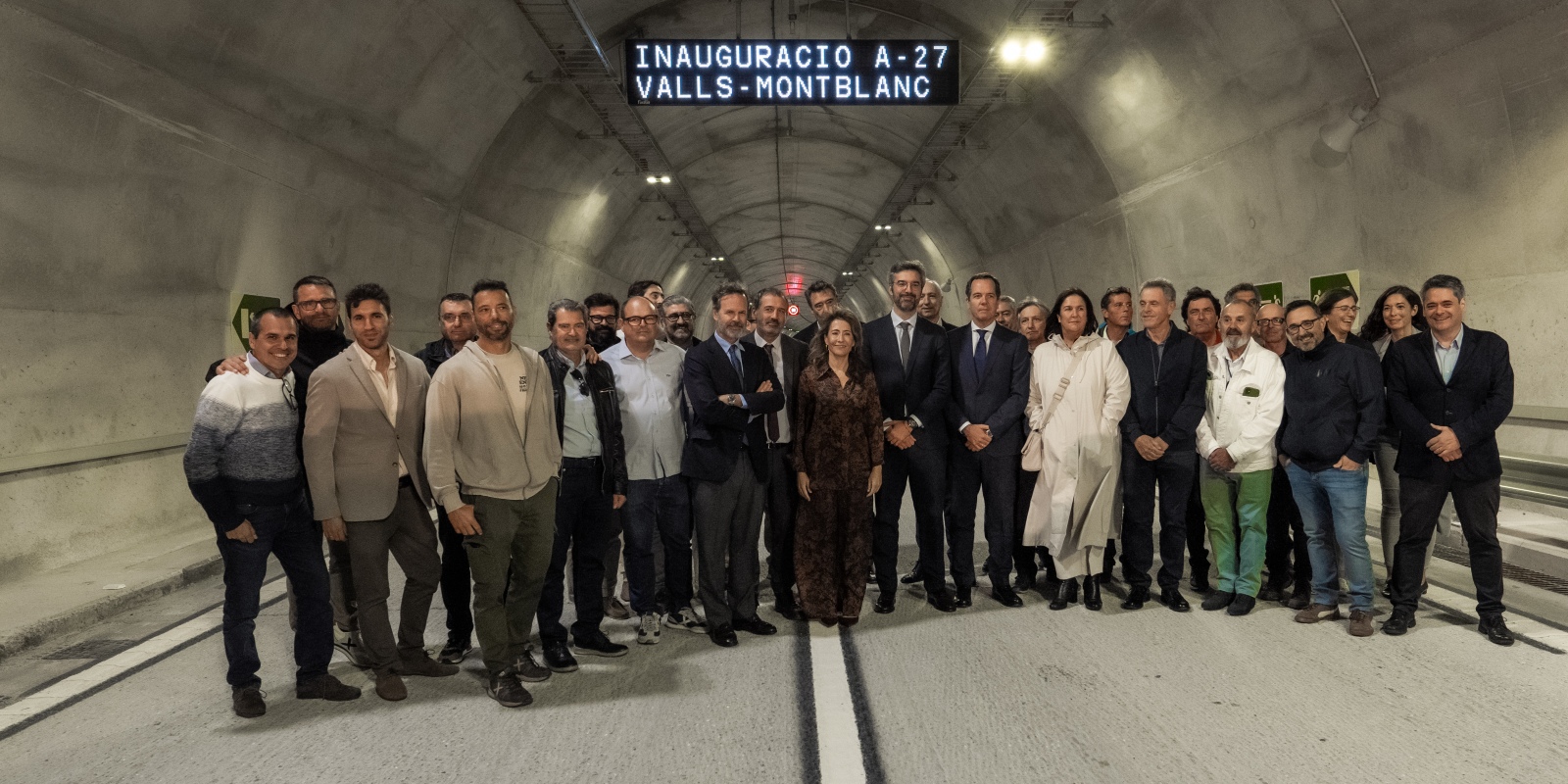 The A-27 Valls-Montblanc highway in Tarragona was inaugurated on October 23. The inauguration was attended by Raquel Sánchez Jiménez, the current Minister of Transport, Mobility and Urban Agenda, together with Xavier Flores, Secretary General of Infrastructures, Vicente Vilanova, Head of Road Demarcation, the Government Delegate in Catalonia, the Government Subdelegate in Tarragona, as well as local representatives such as mayors, councillors and senators, and officials from the Infrastructures and Mobility sector of the Catalan Government, such as the Minister of Mobility of the Generalitat de Catalunya.
ACCIONA was represented at the inauguration by Juan Ignacio Entrecanales, vice-president of ACCIONA; Huberto Moreno, CEO of ACCIONA's Construction business; and Justo Vicente, CEO of Construction Spain, Portugal and Africa and of Urban Services and Environment, as well as other ACCIONA employees.
THE PROJECT
The Ministry of Transport awarded ACCIONA a contract worth more than 133 million euros to build the 5.1 kilometre section of the Valls-Montblanc bypass.
The project included earthworks and the construction of the various structures of the road, including two viaducts of 100 and 180 meters, two overpasses and two underpasses, a new junction with the N-240 at Lilla (Montblanc), several drainage works and a new link with the existing A-27 in the municipality of Valls - as well as the extension of the road surface.
The work also included the boring of the Lilla Tunnel, which was excavated using conventional methods and consists of two 1.4-kilometer-long tubes, connected by seven galleries located every 200 meters, six of which are for pedestrians and one for emergency vehicles. It has a left and a right carriageway with two 3.5-metre lanes.
On the project site, ACCIONA has installed photovoltaic electric generators to ensure the sustainability of the site's electricity supply and contribute to the decarbonization of the construction sector. Thanks to their use, the CO2 emissions, noise and fumes generated by conventional units powered by fossil fuels have been reduced.