The expedition, supported by ACCIONA, culminated the third edition of Homeward Bound, a programme that promotes the visibility of women as world leaders in matters of global interest such as sustainable development and mitigating climate change
The expedition visited ten locations in Antarctica to gain first-hand experience of the effects of global warming

An expedition to Antarctica by eighty women from 26 different nationalities has concluded; having departed Ushuaia on 31 December, they gained first-hand knowledge of the effects of climate change in Antarctica, such as glacial retreat, reduced precipitation, changes in ice distribution, and the impact of these phenomena on certain species.
The expedition culminated the third edition of an Australian venture that is supported by ACCIONA: the Homeward Bound programme is a global initiative for women in the field of STEMM (Science, Technology, Engineering, Mathematics and Medicine) whose objective is to lend visibility to female leadership in matters of global interest, such as sustainable development and climate change mitigation.
Over a period of 20 days, the participants visited ten locations in Antarctica, including a number of research stations. The expedition sailed across the Beagle Channel and the Drake Passage to reach Paulet Island, in the Weddell Sea, which has a colony of approximately 1.5 million adult Adelie penguins. It went on to Argentina's Carlini Base, where glacial retreat is particularly noticeable.
During the second week, the participants disembarked on the Hydrurga Rocks, on Gerlache Strait, where they strolled among Weddell seals. The trip continued to Cuverville Island, where humpback whales were sighted.
Because of heavy coastal ice, the expedition was unable to visit Palmer Station, but twelve members of the base staff came on board the Ushuaia to meet the expedition and they discussed the projects under way at the station and the Homeward Bound programme.
During the expedition, the members of the Homeward Bound programme, which is supported by Acciona, received training in leadership and set up a number of new projects to raise the profile of women in leadership positions in matters of global interest.
Among this year's participants was Christiana Figueres, a leader in the fight against climate change and an advocate of female empowerment, who said: 'It was a veritable voyage of discovery, since nature in the Antarctic is still changing at a very rapid pace. I was overjoyed to observe how these great women scientists have undertaken to use their experience to help humanity address climate change and to lead profound changes planet-wide'.
Homeward Bound aims, within a period of ten years, to create an international network of 1,000 women interested in combating climate change who can work together on projects in various fields.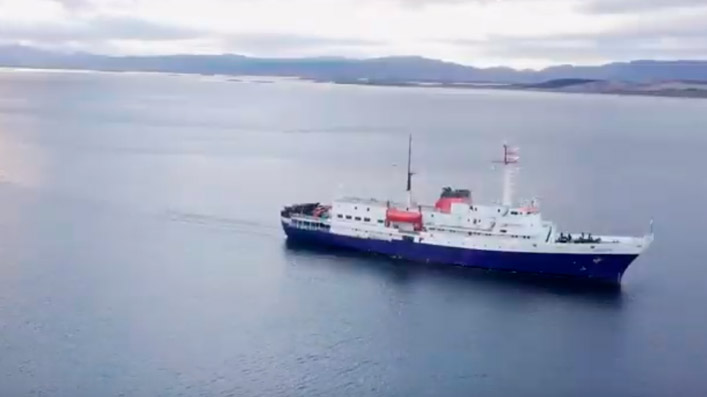 watch video