The project, which ACCIONA Samsung Bouygues Joint Venture (ASBJV) is carrying out in liaison with its Engineer partner Jacobs Aurecon Joint Venture (JAJV) in Australia, has won in the category of Outstanding International Shotcrete Project of the Year.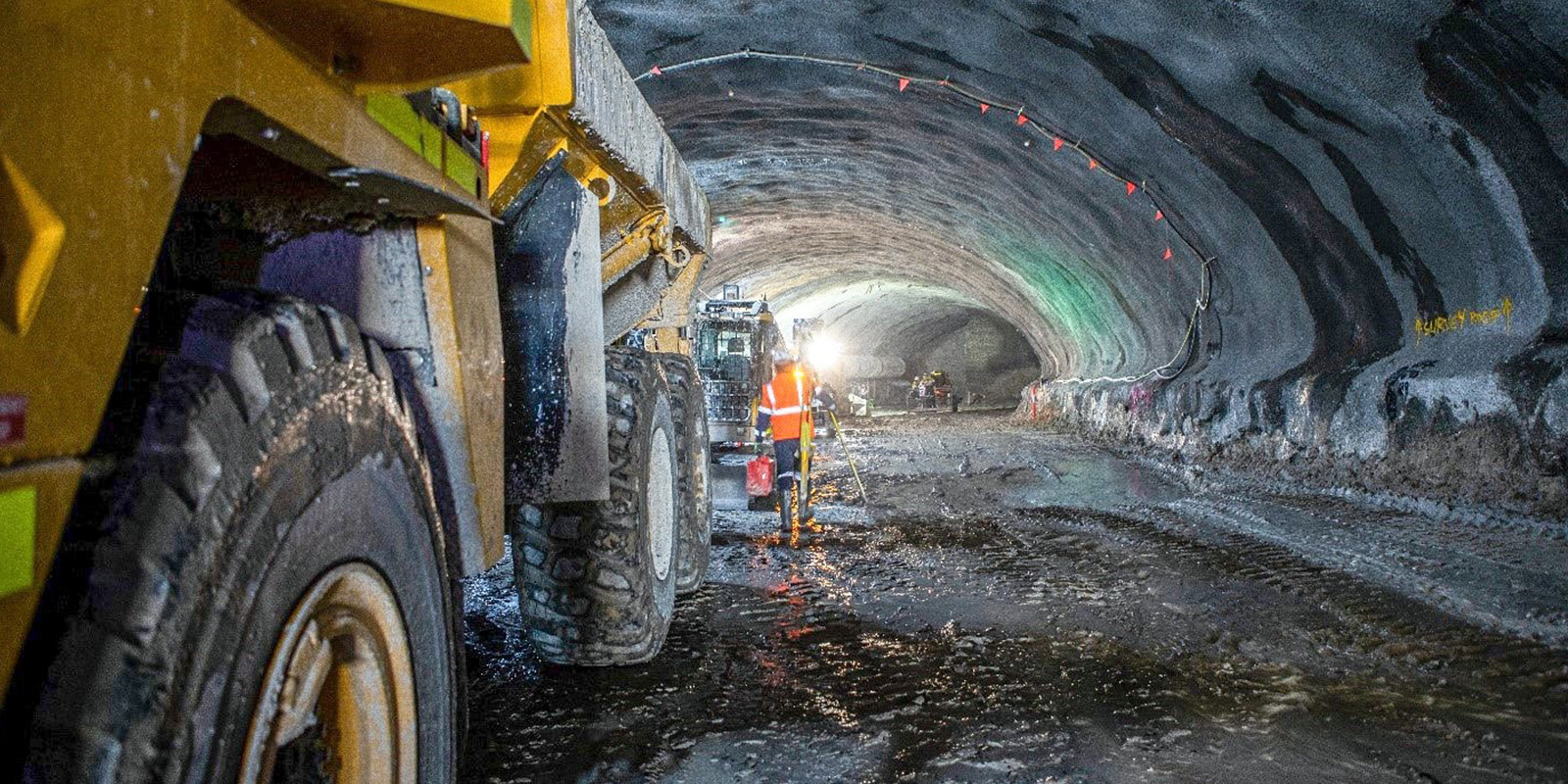 The American Shotcrete Association's (ASA) has recognized the WestConnex M4-M5 Link Tunnels project in Australia, which ASBJV and JAJV are building, as the outstanding international shotcrete project of the year.
This recognition is for using a high-performance shotcrete specification in the structural design of the tunnel's permanent support. The decision to use this specification of shotcrete targeted reducing shotcrete quantities, therefore promoting cost savings and achieving better sustainability.
The project used steel fibres in the sprayed concrete, resulting in up to six times greater load-bearing capacity of the permanent tunnel linings than traditional methods.
M4-M5 Link Tunnels Project Director Andrew Marsonet said, 'Although relatively common in Tunnel Boring Mahine segment design, such high-performance fibres have not previously been used in sprayed concrete in Australia, making it a first in this country.'
After spraying more than 250,000m3 of steel-fibre reinforced shotcrete in the project, it was confirmed as a successful and consistently compliant application, with an overall quantity reduction in shotcrete of up to 20%.
The M4-M5 Link Tunnels in Sydney is approximately 7.5km long and will accommodate up to four lanes of traffic in each direction. It connects the new M4 Tunnels with the M8 Tunnels to form the 33km long WestConnex Motorway, mostly underground.
The M4-M5 Link Tunnels remain on track to open in 2023. The project will reduce the time between journeys, improve road safety, and ease traffic congestion. To complete this project, considered one of the most important in the country in terms of road infrastructure, it is estimated that more than 10,000 jobs have been generated among workers and subcontractors.