ACCIONA and its partner Ghella celebrated the fourth breakthrough at the future Oak-VGH station, part of the Broadway Subway Project, an extension of the Millennium Line in Vancouver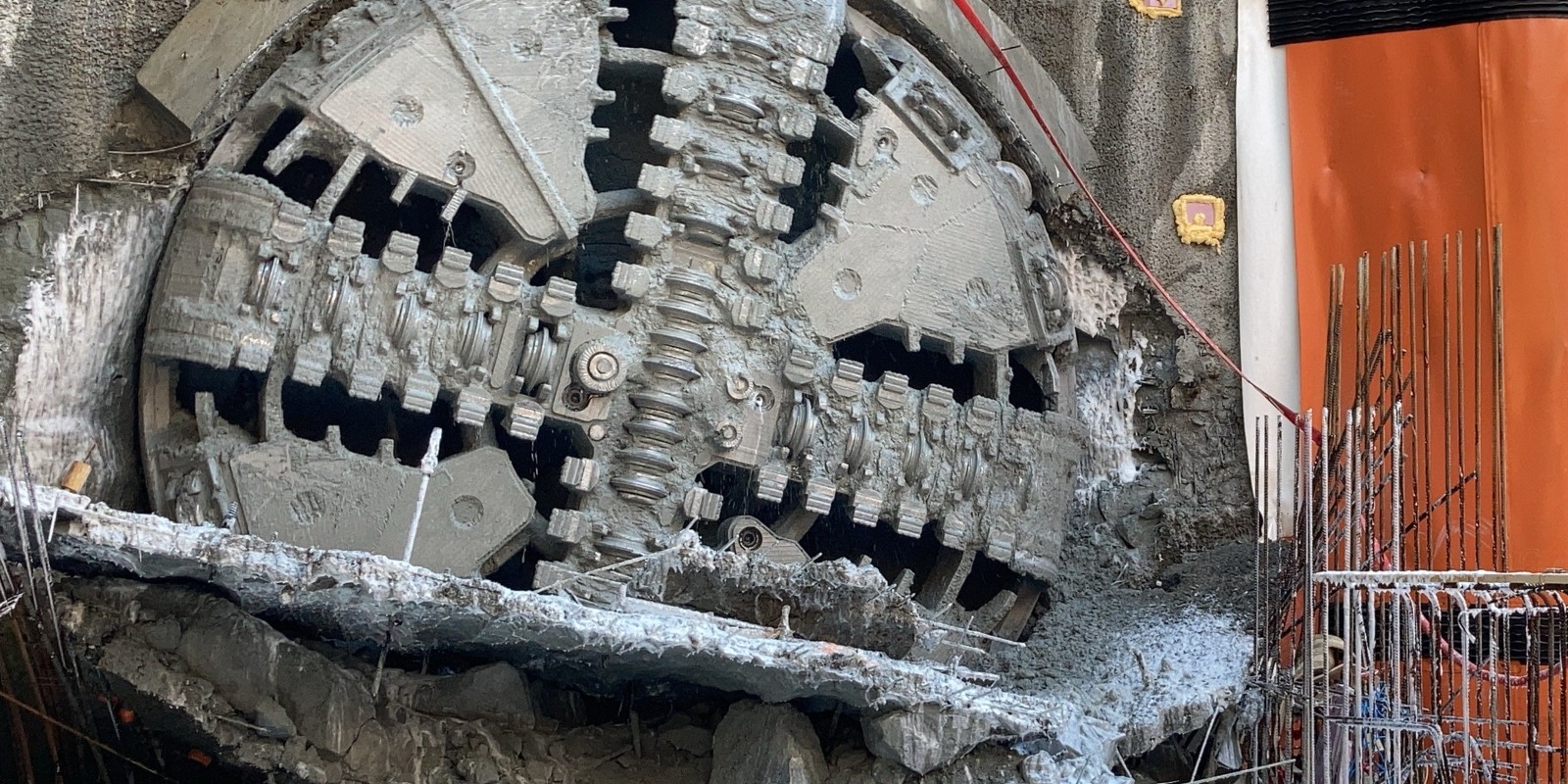 The tunnel boring machines "Phyllis" and "Elsie", the large machines excavating the twin tunnels for the Broadway Subway Project in Canada, reached the fourth station of their six-stop journey in October.
The future Oak-VGH station, located at the southwest corner of West Broadway and Laurel Street, will provide improved access to Vancouver General Hospital and the surrounding medical district. During construction, a temporary pedestrian bridge over the open excavation has been installed to ensure continuity of access between Laurel and Oak streets for business owners and sidewalk users.
To reach the future Oak-VGH station, Phyllis has excavated more than two kilometres of tunnel and have installed more than 2,680 lining rings since it left the future Great Northern Way-Emily Carr station in November.
The 150-meter-long machine passed under the Canada Line, another part of Vancouver's integrated transportation network, at a depth of 22 meters after leaving Broadway-City Hall station. From there, the completed tunnel rises to 15 meters below the surface at Laurel Street.
TBM Phyllis is named after Phyllis Munday, nurse, mountaineer and founder of the Girl Guides in British Columbia. TBM Elsie is named after the famous aeronautical designer Elizabeth (Elsie) MacGill. TBM Phyllis arrived at the station on October 12 and is preparing to launch towards South Granville shortly, while TBM Elsie will follow once scheduled maintenance is complete.
BROADWAY PROJECT
ACCIONA and Ghella are building the 5.7-kilometer extension of the Broadway subway's Millennium Line. Running from VCC-Clark Station to West Broadway and Arbutus Street, the project will provide Vancouverites with fast and convenient SkyTrain service along the Broadway corridor. This is home to British Columbia's second largest employment hub, world-class health care, an emerging centre of innovation and research, and growing residential communities.
Construction of the concrete walls, pillars and floors at the six new subway stations is being carried out in phases. At the South Granville and Arbutus stations, the Project is focusing on final preparations to receive the TBMs.
Work is also already underway on the construction of the concrete deck for the 106 beams and 21 pillars of the 700-metre-long elevated section that will connect the Broadway Subway Project with the existing Millennium Line.
The project will contribute to faster journeys, better access and fewer cars on the road in this high-demand corridor. Once in service, travel time between VCC-Clark and Arbutus stations will be 11 minutes, saving the average commuter nearly 30 minutes per day.
It is estimated that this project will create more than 13,000 total direct and indirect jobs during construction, contributing to the economic development of the region and beyond.