Could reduce emissions by 70 per cent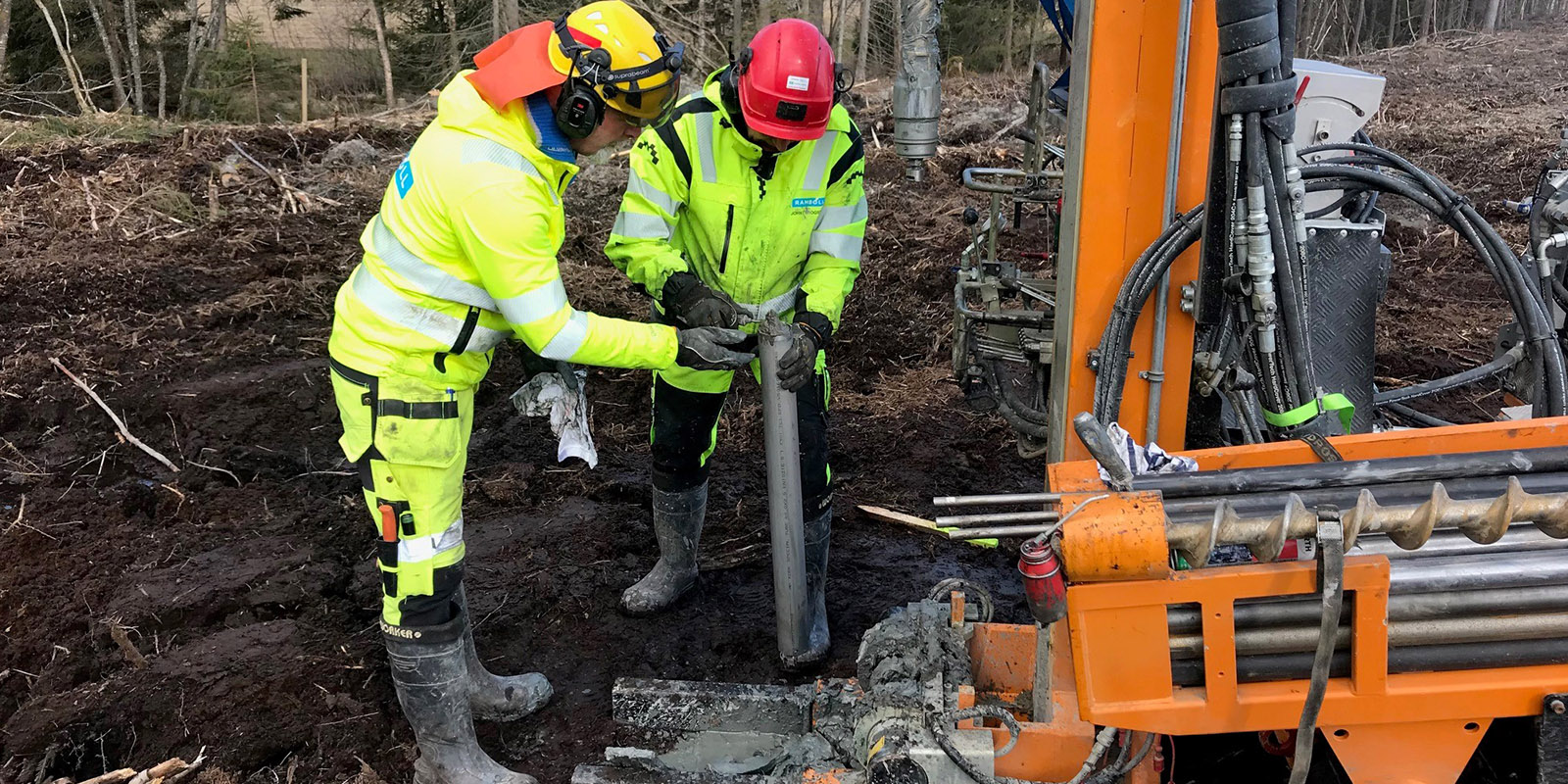 ACCIONA has reached the goal of becoming a carbon-neutral company already in 2016. The company was recently recognised as one of Europe's climate leaders by Financial Times, with a top-three ranking in the construction category. 
ACCIONA is now joining forces with SINTEF, a research organisation based in Trondheim, and Norske Skog, a pulp and paper company, to test a new innovation on the E6 project between Værnes and Ranheim, that is being built for Nye Veier, the Norwegian state road agency. If the testing is successful, the experiences from the E6 project can have major impact on CO2 reductions in future projects. The E6 Ranheim-Værnes project will help demonstrate the feasibility of the technology.
"We work continuously to reduce emissions. ACCIONA operates in industries that need to take the lead and adapt quickly. We take that responsibility seriously. This is why we are investing in research, technology, and development through our own departments and by collaborating with universities and companies worldwide. And we are testing sustainable technology locally at our construction and building sites, including the E6 Ranheim-Værnes project here in Trøndelag", says Jacobo Arnanz, Construction Director ACCIONA Norway.
Could reduce emissions by 70 per cent
Quick clay, creates major problems for construction projects including landslides –with dramatic consequences. Today, materials such as cement and lime are often used to stabilize quick clay to secure a safe construction of projects. 
In the R&D project that is now ongoing on the E6 it is being investigated whether it is possible to wi use waste paper ash – to stabilize quick clay. By replaing lime and cement with this environmentally friendly byproduct fro the pulp and paper industry, the carbon footprint in highway construction can be reduced  significantly.
"The results from the tests so far are very promising and can help us reduce greenhouse gas emissions associated with quick clays treatment by as much as 70 percent", says Jacobo Arnanz.
Use of ash from paper waste
Paper can be recycled several times until the cellulose fibers are too short to be recycled again. Today, spent cellulose fibers, sludge and other paper debris are burned to produce energy. The ashes from this process are then sent to landfill. However, research by Acciona and other research institutes has established that paper ash has similar properties to cement. 
"ACCIONA has been carbon neutral since 2016. Nevertheless, we are always looking for new innovative solutions to care for our planet and our climate. Our ambitious plans and projects have cut the company's emissions by more than 84 per cent since 2010, and we have big plans to go even further in the years to come", says Jacobo Arnanz.
ACCIONA has previous good experience in the use of waste paper ash. In the Project PAPERCHAIN (co-funded by the European Commission in the Horizon 2020 program). ACCIONA coordinated this project consisting of 20 partners across all Europe. In this project ACCIONA demonstrated the durability and environmental performance of waste paper ash as a substitute for lime and cement. As a part of this project, ACCIONA built a road in the Spanish province of Aragón using waste paper ash in the foundation of the road.
Local sustainability from Skogn
The waste paper ash used in this test project, is transported directly from Norske Skog's factory in Skogn, that produces paper for the European paper market. There is also a recycled fiber plant which takes care of large quantities of white recycled paper. The factory is only 40 km from the E6 Ranheim-Værnes project, approx. a half hour drive by car.  
"We are pleased to have found such a local product that can help us to reduce our greenhouse gas emissions. We have great faith in the project and believe this can be an important contribution to the transition to a circular economy. Once the innovation is validated, the goal is to use this solution in more projects in Norway", says Jacobo Arnanz, Construction Director ACCIONA Norway.