ACCIONA was awarded in 2004 with a 20-year contract to redesign, build and operate the Tampa Bay Seawater Desalination Facility (TBWSWDF).  With this recent 5-year extension, ACCIONA and its partner U.S. Water will operate this flagship in desalination until 2029.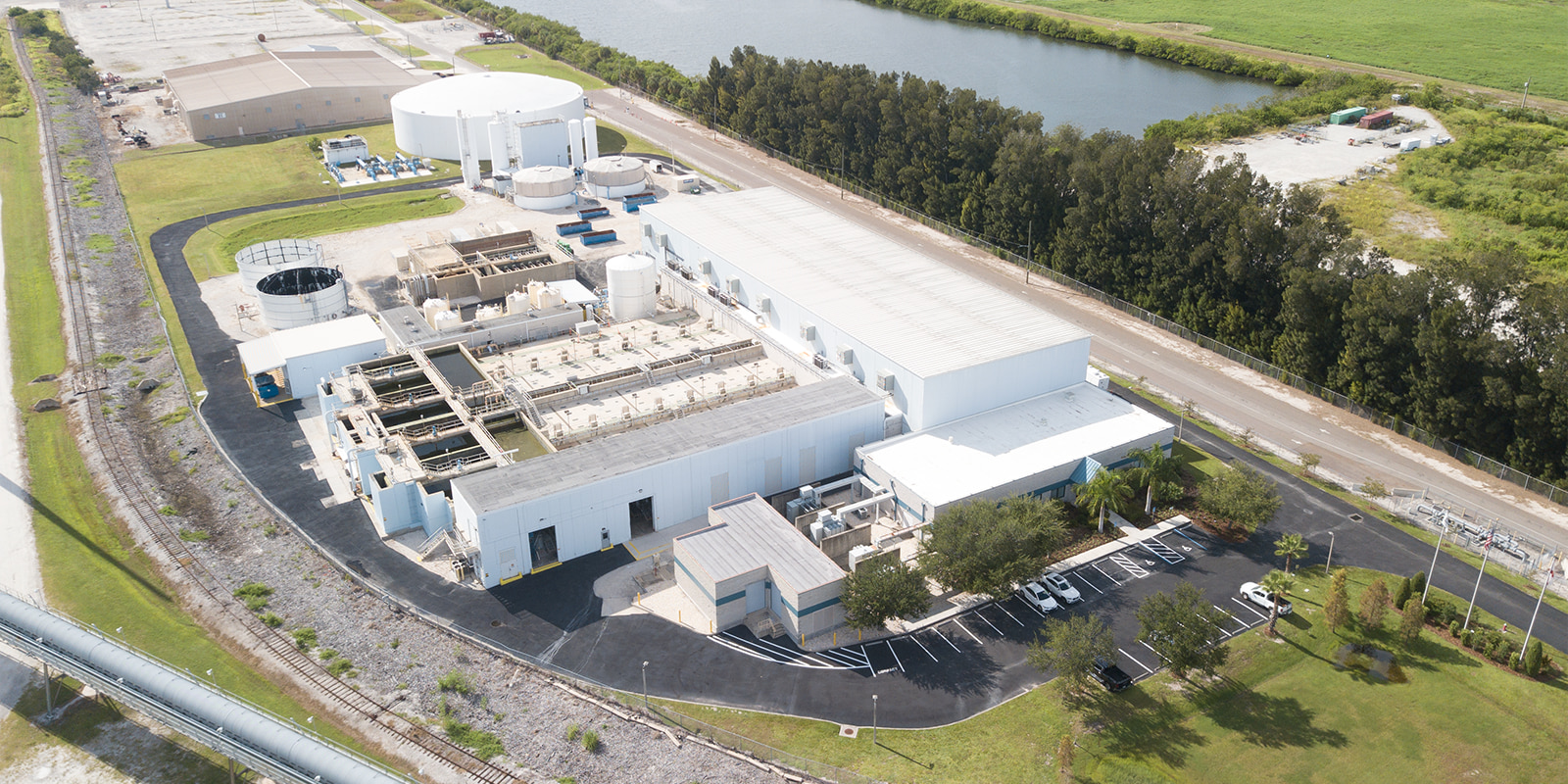 The Tampa Bay Seawater Desalination Plant, located in the state of Florida (USA), will now be operated by ACCIONA and its partners until 2029. This extension coincides with Tampa Bay Water's 25th Anniversary which was celebrated last month.  
Tampa Bay Water (TBW), the Tampa Bay region's wholesale water supplier, celebrated 25 years of management that began with a basic idea: unify water rates and share the costs of the development and operation of new projects, ending the legal disputes (aka "water wars") of the 90's. Tampa Bay Water is the largest wholesale water utility in Florida and the southeast United States, and has been key to the economic prosperity of the Tampa Bay area. The utility serves more than 2.5 million residents and businesses through the 3 counties and 3 cities it serves.
The environmental objectives that Tampa Bay Water set in 1998 could not be more aligned with those at ACCIONA. Tampa Bay Water diversified its water supply sources to allow the environmental recovery of the wetlands in the area, which were affected by overuse of groundwater suppliesThe utility built the largest desalination plant in the United States at that time. Before the turn of the century, at a time when desalination plants rarely exceeded 30-50,000 m3/day worldwide, Tampa Bay Water opted for a desalination plant that exceeded 100,000 m3/day. Time proved Tampa Bay Water took the right path.
The plant, with a peak capacity of 28.75 MGD (108.000 m3/d), was the U.S.'s largest at the time of its construction. ACCIONA now operates the plant in partnership with US WATER Services Corporation, which took over from American Water in September this year.
During the events of celebrating the utility's 25 anniversary, a tour at the desalination plant gave the opportunity to ACCIONA General Manager Daniel A. Siljeström to explain to the distinguished visitors the details of the desalination process. Daniel shared the options to extend the life of the desalination plant, such as the alternatives to find other brackish water sources, making the "desal" cheaper and raising production to new levels.  
Since the plant entered in service in 2007, it has processed 42 billion gallons of water and supplied 159 million m3 of potable water to the Tampa Bay region, ensuring safe drinking water to the Tampa Bay area.
In 2008, the Tampa Bay Seawater Desalination plant won the "Best Desalination Plant of the Year" award from Global Water Intelligence magazine.