This breakthrough represents an important construction milestone for the project, reaching 25% of the route to be covered by this tunnel boring machine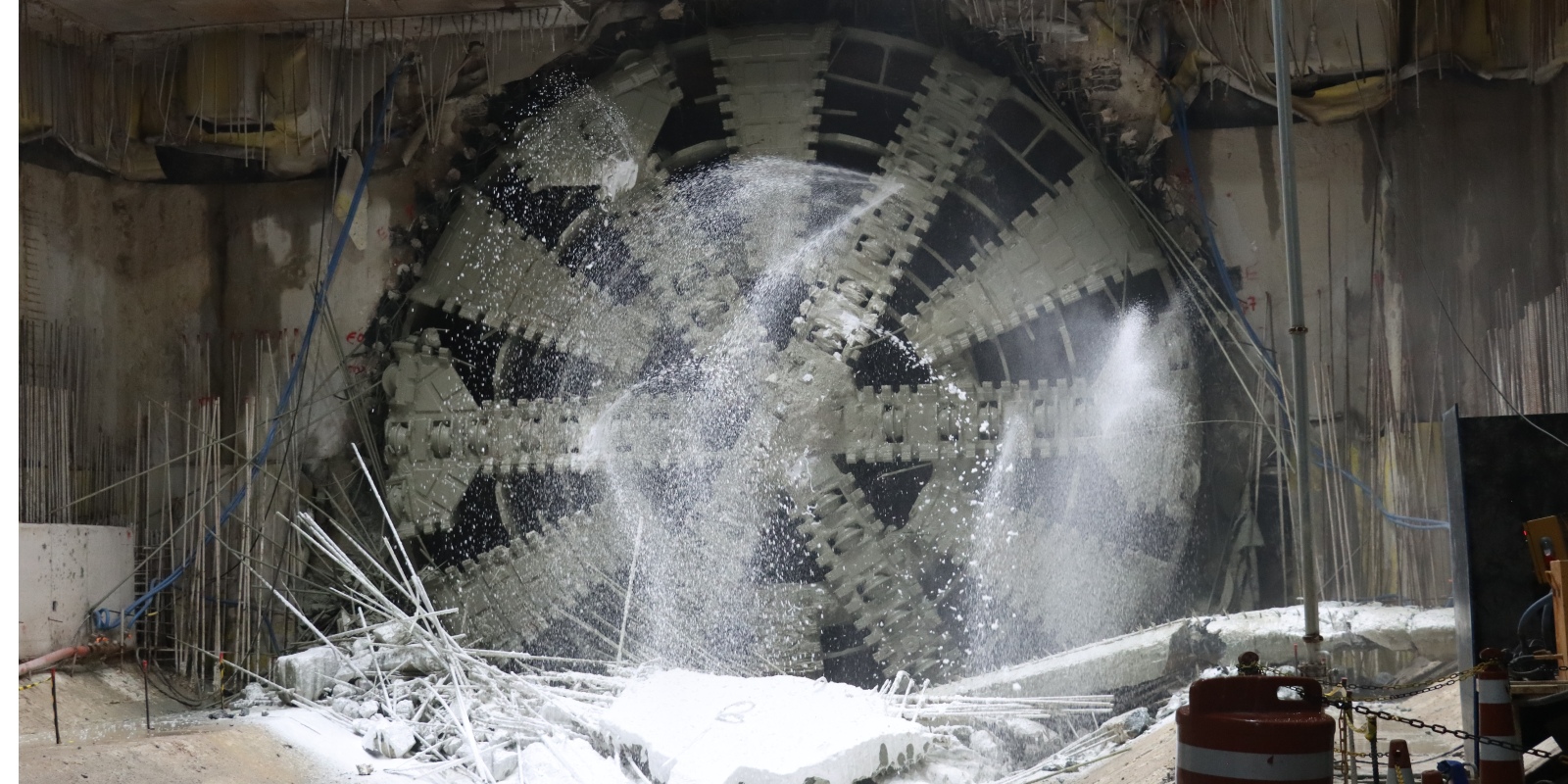 The Maria Leopoldina tunnel boring machine (TBM), which is working southbound on the construction of Line 6 of the São Paulo (Brazil) metro, reached its third station on May 31, the SESC-Pompeia station.
The progress of the TBM, with a diameter of 10.6 meters and a weight of 2,000 tons, has allowed the connection of this station with other shafts and stations belonging to the line, thus continuing the machine's route in a southerly direction.
To reach the SESC-Pompeia station, the TBM has advanced more than 2,474 meters, installing more than 1,100 rings from its exit at the VSE Tietê ventilation shaft. This tunnel is an important construction milestone for the project, since at this point the TBM has completed 25% of the planned route to complete its work.
The Maria Leopoldina TBM will now continue its route to the next stop, the future Perdizes station, which is scheduled to arrive in October. In total, it will travel through seven stations to its final destination, the future São Joaquim station.
São Paulo Metro Line 6 will connect Brasilândia, in the north, with São Joaquim station, in the center of the city, and will carry more than 630,000 passengers a day. It will also reduce to just 23 minutes a trip that today takes an hour and a half by bus.
The construction of the São Paulo Metro Line 6 is the largest infrastructure project currently underway in Latin America. It is a public-private partnership between the Government of the State of São Paulo and Linha Uni, concessionaire of which ACCIONA is the main partner. The works are being executed by ACCIONA's Construction business, generating more than 9,000 jobs. Once completed, Linha Uni will operate the line for 19 years.