This is the town's largest sports and recreational space spanning 4.5 hectares, adjoining the Plaza de Toros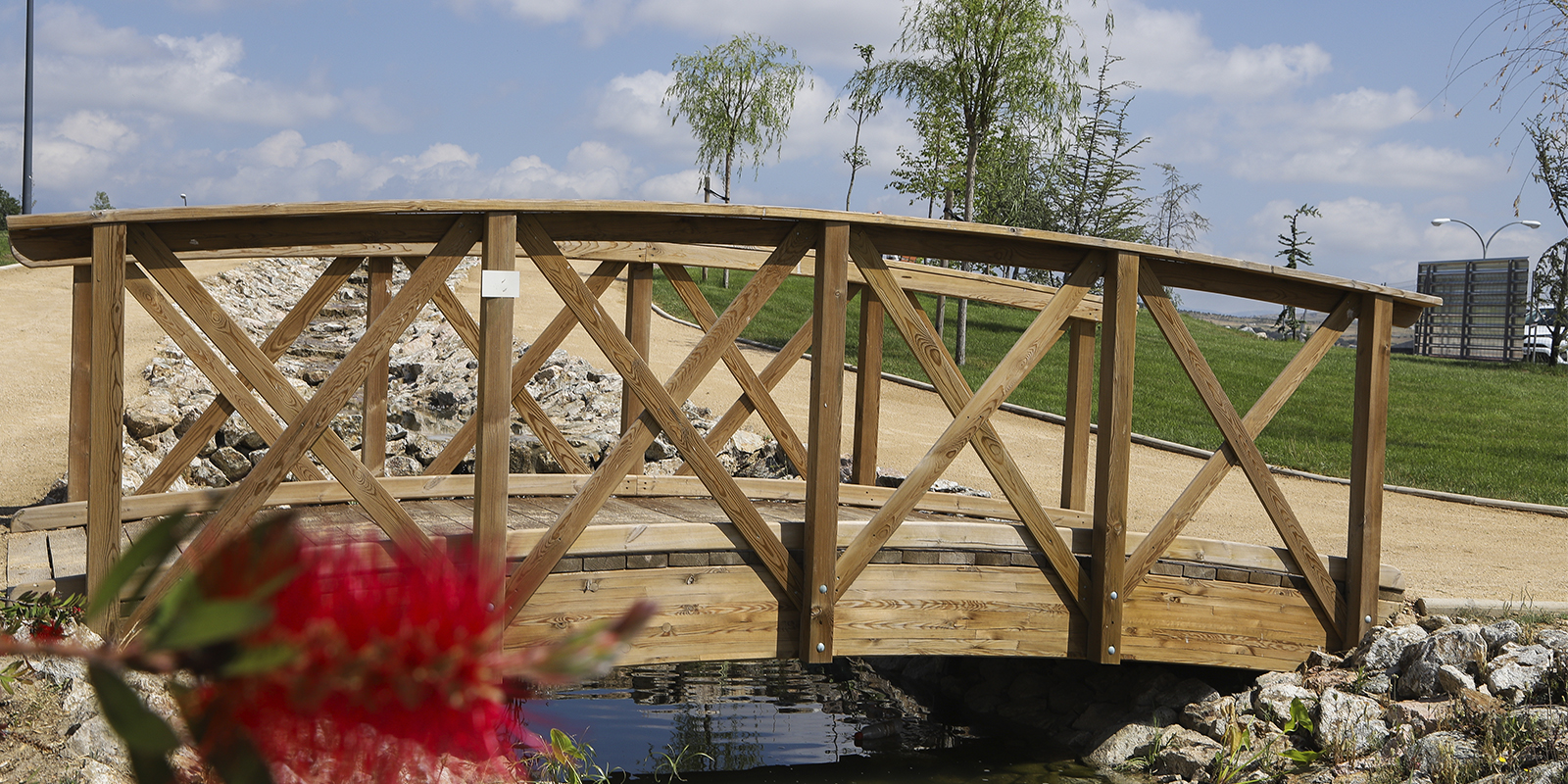 The Parque de los Héroes, constructed by ACCIONA in Colmenar Viejo (Madrid), was officially opened on 5 June, World Environment Day.
The event was attended by the Mayor of Colmenar Viejo, Jorge García Díaz, as well as various representatives from ACCIONA.
The goal of the project, awarded to ACCIONA in 2019 by Colmenar town council in a contract worth €1.8 million, was to recover an underused space for the town in the El Cerrillo ravine and improve residents' quality of life, enhancing the town's green spaces and providing residents with a large recreation and sport area.
The Parque de los Héroes is a large park with trees and green areas, plazas, vantage points, two lakes, paths, cycle lanes and water features. It also has a 6.5 metre high climbing wall; a 1,000 m2 skate park; an adult sports area and a parkour circuit; an 800 m2 dog walking circuit; children's play areas with slides, swings and zip-lines; and a recreational fountain, among other features.
The works carried out by ACCIONA to construct this park include all of the necessary equipment and the planting of more than 400 trees and over 2,800 plants and shrubs, which will absorb more than 230 tons of CO2 every year, equivalent to emissions of 24,300 vehicles every day.
ACCIONA contributed its extensive experience of landscaping and designing recreational spaces to construct this park in Colmenar Viejo. The company was the creator behind the Madrid Río Park in the area adjoining the Manzanares River in Madrid, which has regenerated the land recovered from putting the M-30 ring road underground. The design and configuration proposed by ACCIONA created an expansive green recreational space covering more than 23 hectares that has now become a city landmark.