The work, which was scheduled to take 10 months, was completed in just six weeks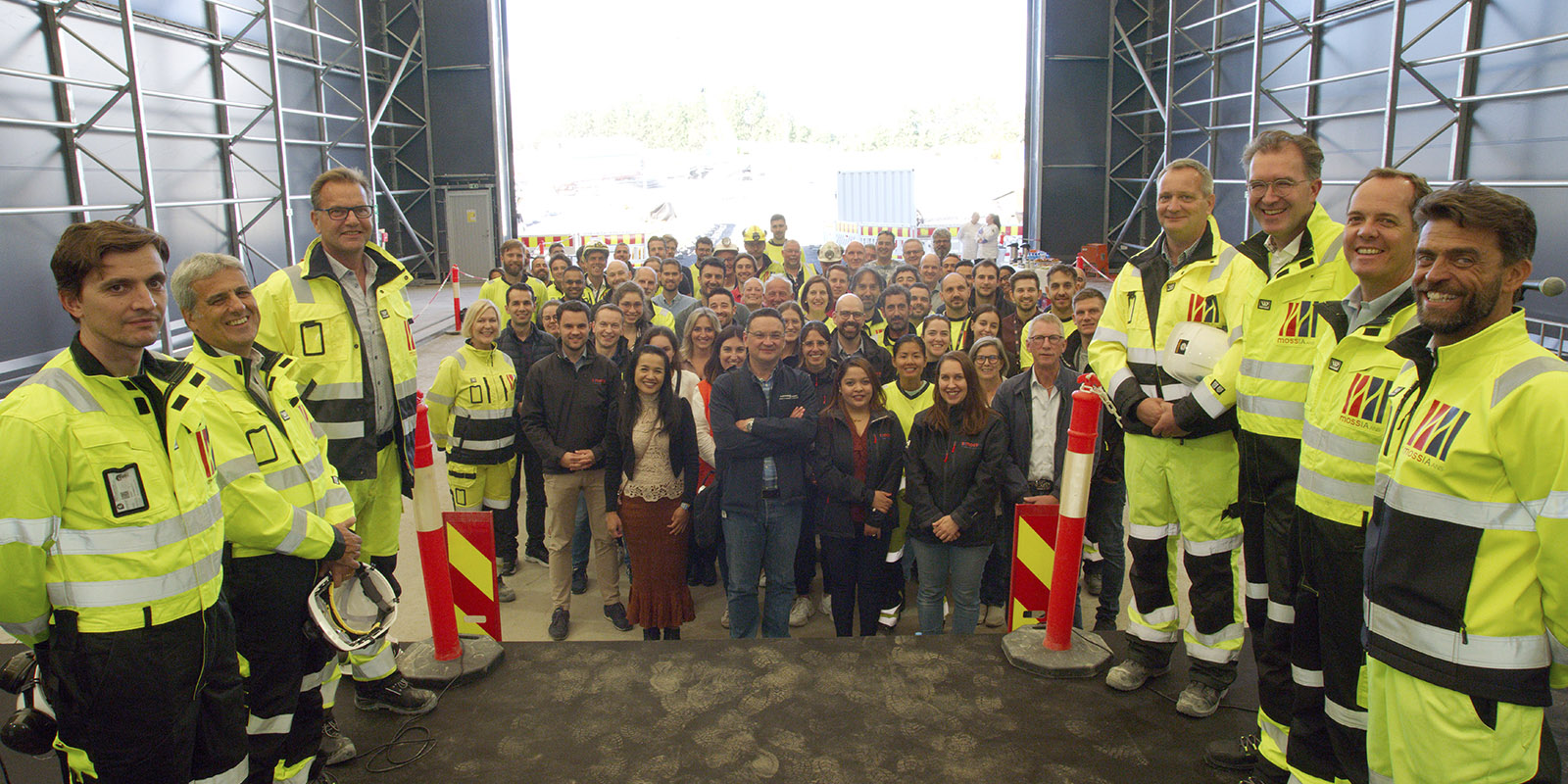 ACCIONA and the partners in the MossIA ANS joint venture have now completed the work that required the railway section Sandbukta - Moss - Såstad to be closed this summer. The work, which had been carefully planned for more than 10 months, was carried out in just six weeks.
The construction work was carried out where today's railway will meet the railway of the future. Now, the construction of the 10-kilometre-long double track continues.
MossIA ANS completes the work
The MossIA joint venture, which consists of the companies ACCIONA and Implenia Norge AS, was engaged by the client Bane NOR to develop the InterCity initiative in southern Norway. The project involves the construction of two tunnels, which will complete the railway between Sandbukta in the north and Såstad in the south.
- I am impressed by the teams' performances so far. This bodes well for further work, and I am convinced that MossIA will deliver a state-of-the-art railway to Bane NOR, says Huberto Moreno, CEO of ACCIONA's construction operations.
 Moreno visited the project on 5 September. During the visit, he confirmed that ACCIONA will continue work on the complex project.
- For ACCIONA, it is important to always deliver high quality in all projects we are involved in. We do this by adopting solutions that promote sustainability, technological development and measurable local value creation. In Norway, we combine international expertise with local knowledge, which equips us to take on even greater tasks in the future, says Huberto Moreno.
Good cooperation with Bane NOR
The project has gone through a demanding period after Bane NOR cancelled one kilometre of the works in the centre of Moss in February, as a result of, among other things, challenging ground conditions. Although the cancellation resulted in challenges for the project, the remaining nine of the 10 kilometres are proceeding as planned at full speed in both tunnels. MossIA still has a good collaboration with Bane NOR, and the project is moving forward with a new agreement.