The main goal of the project, which is being carried out by a consortium led by ACCIONA, is to remove contaminated material from the estuary and partially replace it with uncontaminated sediment.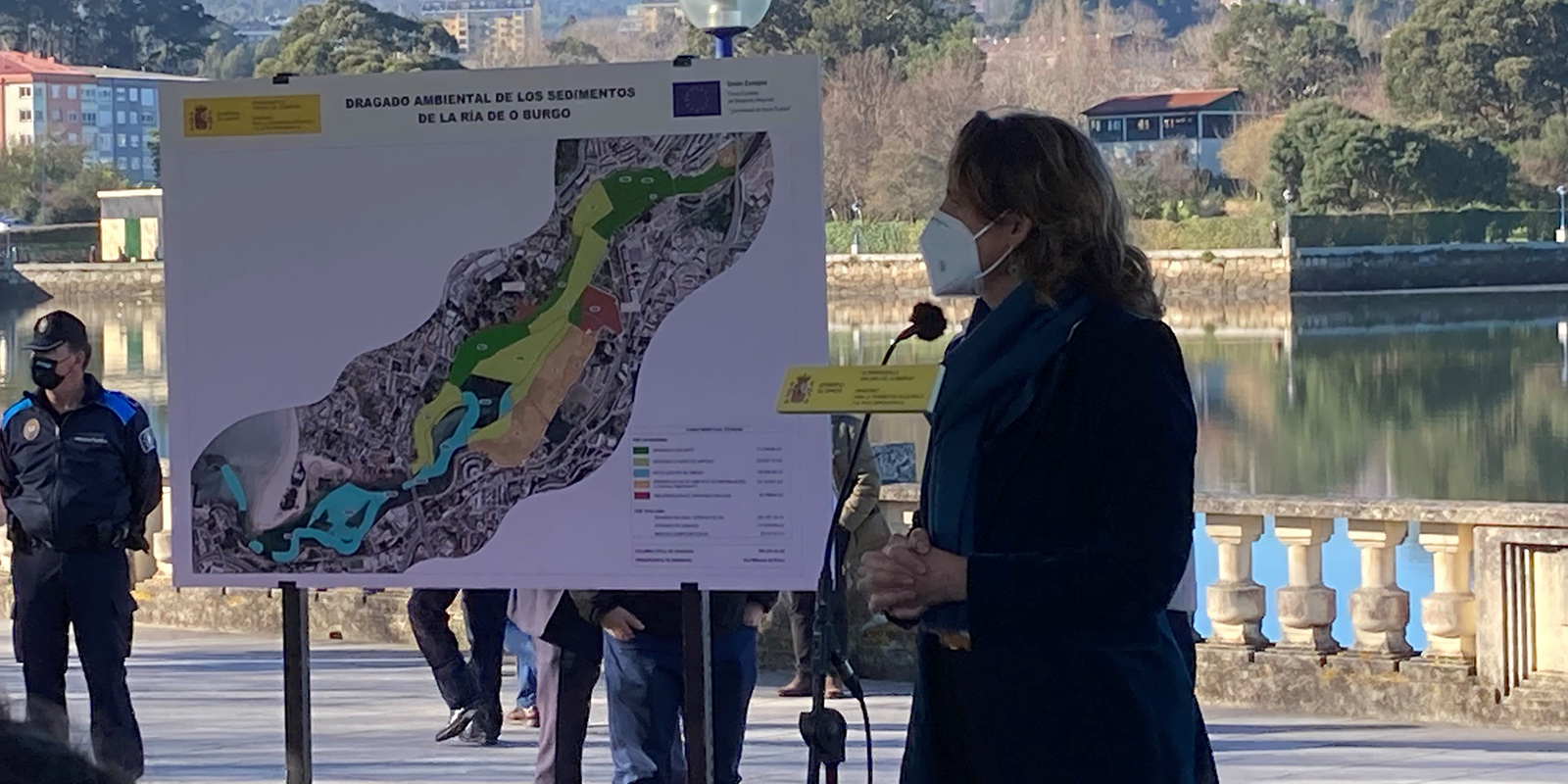 On 13 January, the Minister for the Ecological Transition and the Demographic Challenge, Teresa Ribera, visited the environmental works dredging sediment in the O Burgo estuary in A-Coruña, which are being carried out by a joint-venture led by ACCIONA.
The project primarily consists of removing contaminated material from the estuary and partially replacing it with uncontaminated sediment. This will help to improve the quality of the water and the estuary; encourage the recovery, productivity and quality of the shellfish beds located there; and promote leisure and recreational use of the area.
To carry out the project, which has a budget of around €32 million, the O Burgo estuary has been divided into 19 sectors based on the results obtained from the sediment classification surveys.
More than 281,000 m3 will be dredged in total from the interior of the estuary, of which more than 119,000 m3 are listed as Category II (light green) and approximately 161,000 m3 fall into Category IIIA (dark green) or II with Positive Toxicity (shaded green). A main channel will also be dredged, which will involve more than 273,000 m3 being moved, part of which is Category I (blue) while the other part is Category II (light green).
The material classified as Category IIIA and II with Positive Toxicity will be confined to two areas set up for this purpose in Oleiros and Culleredo. Both areas, containing more than 161,000 m3, will be integrated into the seafront promenade and used for recreational purposes.
The project also contemplates other supplementary works such as collecting bivalves from the estuary and reseeding them with the same species, as well as transplanting marine seed plants and other actions to clean the estuary.