The temporary joint venture involving ACCIONA is carrying out this project, consisting of covering the 620 metres of the M-30 that run under the old main stand of the Vicente Calderón stadium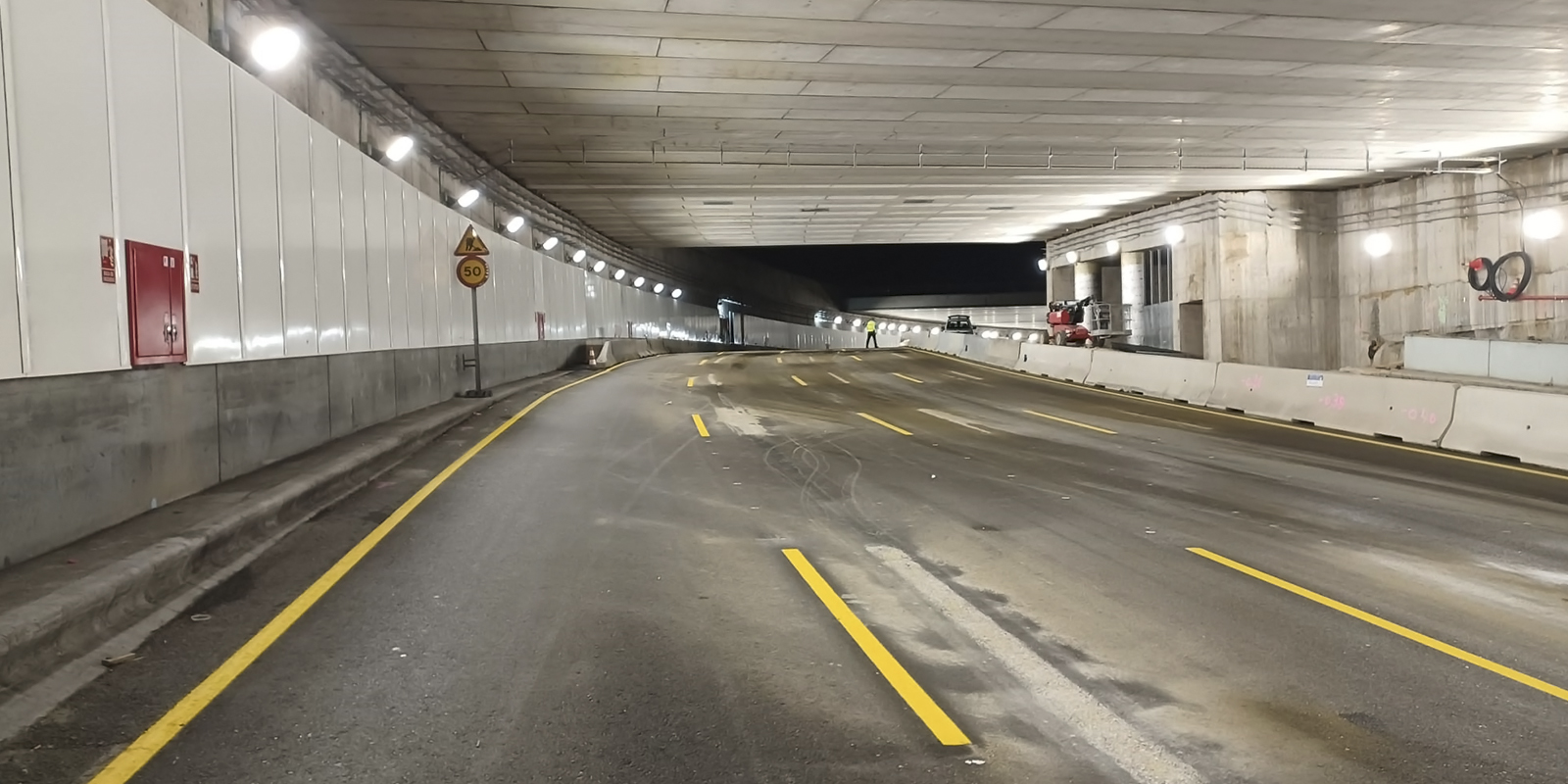 Last 25 November the Mayor of Madrid José Luis Martínez-Almeida visited the tunnelling work on the M-30 motorway under the old Vicente Calderón stadium, which is being carried out by ACCIONA in a temporary joint venture with Ferrovial.
The Mayor of Madrid was accompanied during the visit by Paloma García of the Works and Equipment Area, and José Luis Infanzón, Director General of Works and Infrastructures.
The project, awarded to the consortium in 2021 for approximately €46 million, consists of covering the 'Calle 30' section included in the "Nuevo Mahou-Calderón" project (District of Arganzuela) to improve mobility and accessibility in the area and integrate it into the open spaces envisaged in the Madrid-Río project.
A 620-metre-long section will be dug under the old main stand of the Vicente Calderón stadium through a cut-and-cover tunnel that gives continuity to the existing tunnels. To do this, a structure of walls supported by piles will be erected, with a covering of beams and slabs manufactured on site. The tunnel will be between 21 and 26 metres wide, and a new green zone with trees and bushes will be created on top.
For the duration of the work ACCIONA and its partner are using a provisional diversion to access the site. It was created previously to enable the demolition of the whole stadium and will allow the companies to undertake the project while maintaining traffic flows on one of the city's busiest roads.
The new underground section is expected to be completed in April 2023.