Yesterday Tuesday 17 January the exhibition titled "2020 on the A-33, the motorway that discovered an archaeological site" was inaugurated in the Casa de Cultura in Caudete.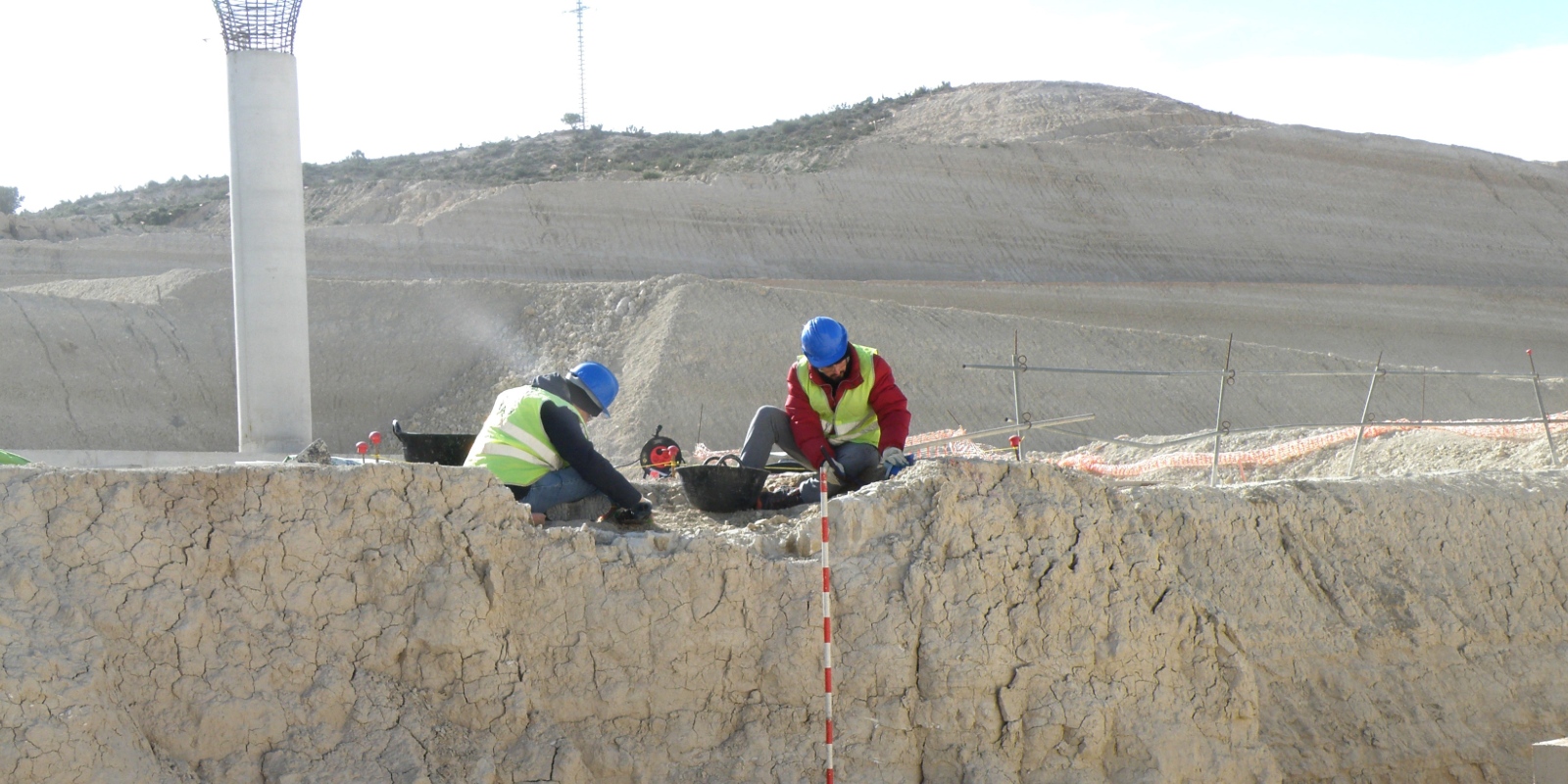 The Casa de Cultura (cultural centre) of the town in Albacete province hosted yesterday the official inauguration of the exhibition titled "2020 on the A-33, the motorway that discovered an archaeological site".
The ceremony attracted a large audience, who heard from the team of paleontologists of the Cidaris Foundation about the work done by ACCIONA over seven months during the construction work of the A-33 motorway, promoted by the Ministry of Transport, Mobility and Urban Agenda and in accordance with the provisions of the Vice-Ministry of Culture, which carried out the mandatory authorisation of the palaeontological work necessary for the documentation of the site.
During the inauguration, an audiovisual presentation and a guided visit were also provided.  The exhibition has a series of panels showing the moment of the discovery of the paleontological remains on the site, the working methodology applied in the follow-up of the findings, and the scientific importance of the fossil remains. They also show a selection of tools used by palaeontologists and the reconstruction of a half-open plaster casing with fossil remains simulated in the sediment.
The exhibition also includes educational workshops for schoolchildren in 3rd and 4th grade Primary and 3rd and 4th grade Secondary in Caudete.
The inauguration ceremony, which was attended by numerous residents of Caudete, was also attended by the mayor of the municipality, Moisés López; Antonio Selva, director of the Instituto de Estudios Albacetenses and the provincial delegate for Education, Culture and Sports in Albacete, Diego Pérez, among other authorities.
The exhibition, sponsored by ACCIONA, has received support from Caudete Town Council, the University of Valencia, the Institute of Studies on Albacete and the Deputy Ministry of Education, Culture and Sport of the Regional Government of Castilla-La Mancha.
The initiative is an example of cooperation between the Administration, ACCIONA and paleontologists aimed at recovering paleontological heritage.