The project aims to contribute to the market deployment of the next generation of innovative, reliable and smart Concentrated Solar Power (CSP) plants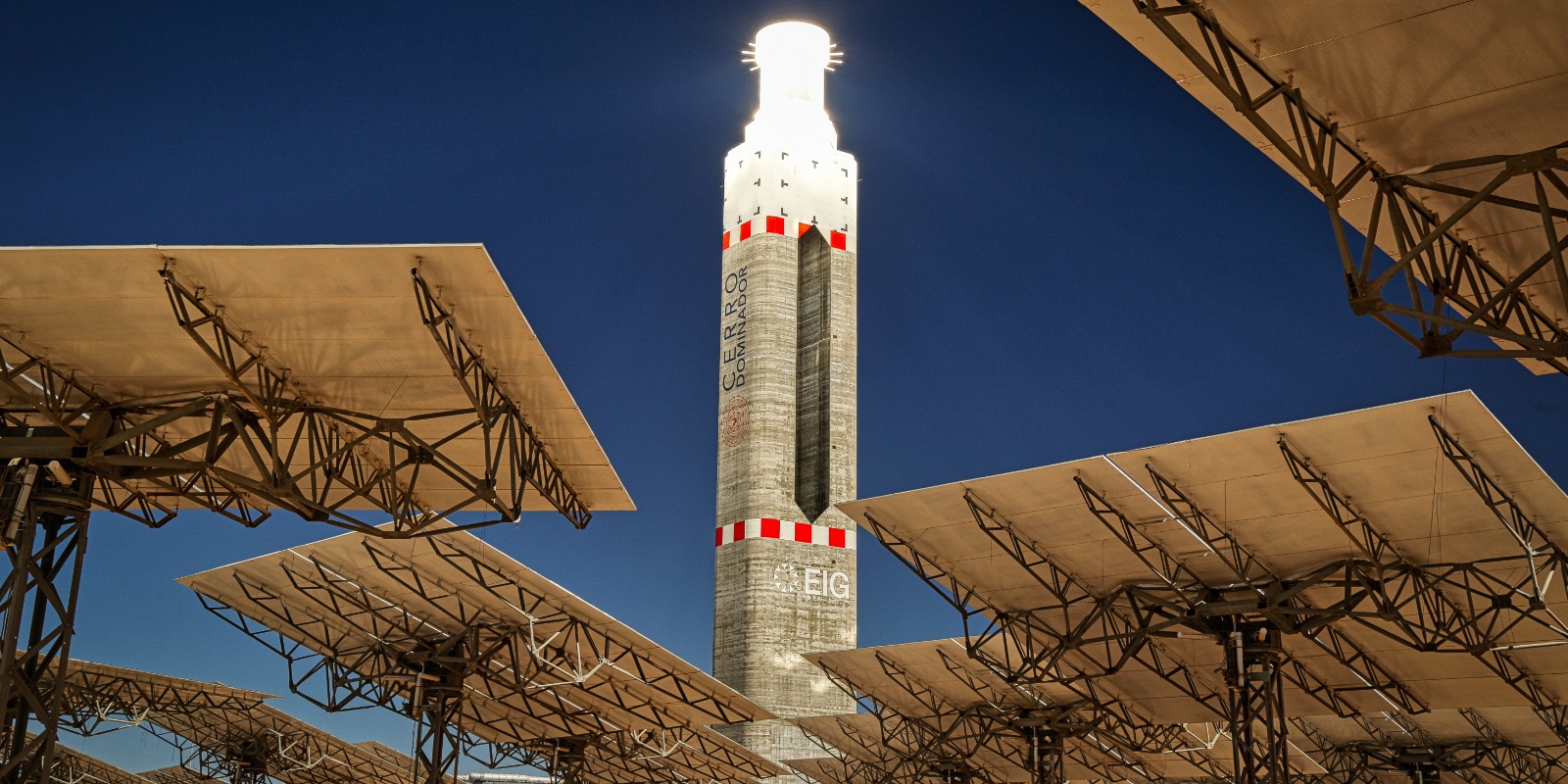 The LEIA project, coordinated at the technical level by ACCIONA, was launched at the beginning of the year with the aim of contributing to the commercialization of the next generation of innovative, safe and smart Concentrated Solar Power (CSP) plants.
The project, with a budget of more than 2.6 million euros, will be developed over the next 36 months (until the end of 2025) to propose new control and operation and maintenance (O&M) solutions for molten salt tower technology, positioning concentrated solar power as one of the most promising manageable renewable energy solutions on the market.
To achieve this goal, ACCIONA and its partners will test in real environments different smart heliostat field control solutions (to automate and improve their calibration and characterization); smart receiver control solutions (to measure its temperature, emittance and high solar irradiance distribution); and solar field operation and maintenance control strategies (such as automated dirt inspection and a smart energy management system).
These environments where the tests will take place are located in two of the world's leading CSP countries: Spain (Plataforma Solar de Almería, the world's largest solar thermal energy research center; and CENER-Tudela), and Chile (Cerro Dominador, the first solar thermal power plant in Latin America, property of EIG Global Energy Partners).
In the LEIA project, ACCIONA will work together with six other partners. Three of them are Spanish: CIEMAT-PSA, CENER Foundation and Tewer Engineering, and three are German: CSP Services, DLR and Siemens Energy. LEIA's approach, which brings togethers renowned renewable energy technology developers, research centers and relevant EPC end-users, will facilitate its replication worldwide, thus promoting and consolidating the EU's technological leadership in the renewable energy industry. 
ACCIONA'S ROLE
Within the project, ACCIONA assumes the role of technical coordinator, guaranteeing the correct management of the solutions proposed by each partner during the demonstration phase. In addition, it will manage the fifth work package of the project, as well as the LEIA Smart Energy Management System during packages six and seven. Finally, it will also lead the activities related to the exploitation and business development of each of the solutions.
ACCIONA, together with its partners in the LEIA project, aims to overcome existing technological and industrial barriers in order to improve not only the competitiveness and reliability of future technologies, but also their attractiveness to investors.
The LEIA project has received funding from the EU's "Horizon 2020" Research and Innovation Program under Grant Agreement No. 838311, which is supported by the relevant funding agency under the umbrella of the CSP ERANET Additional Call 2021.