The Spanish Ambassador to Poland visited the works being carried out by ACCIONA on the Rzeszów Południe-Babica section.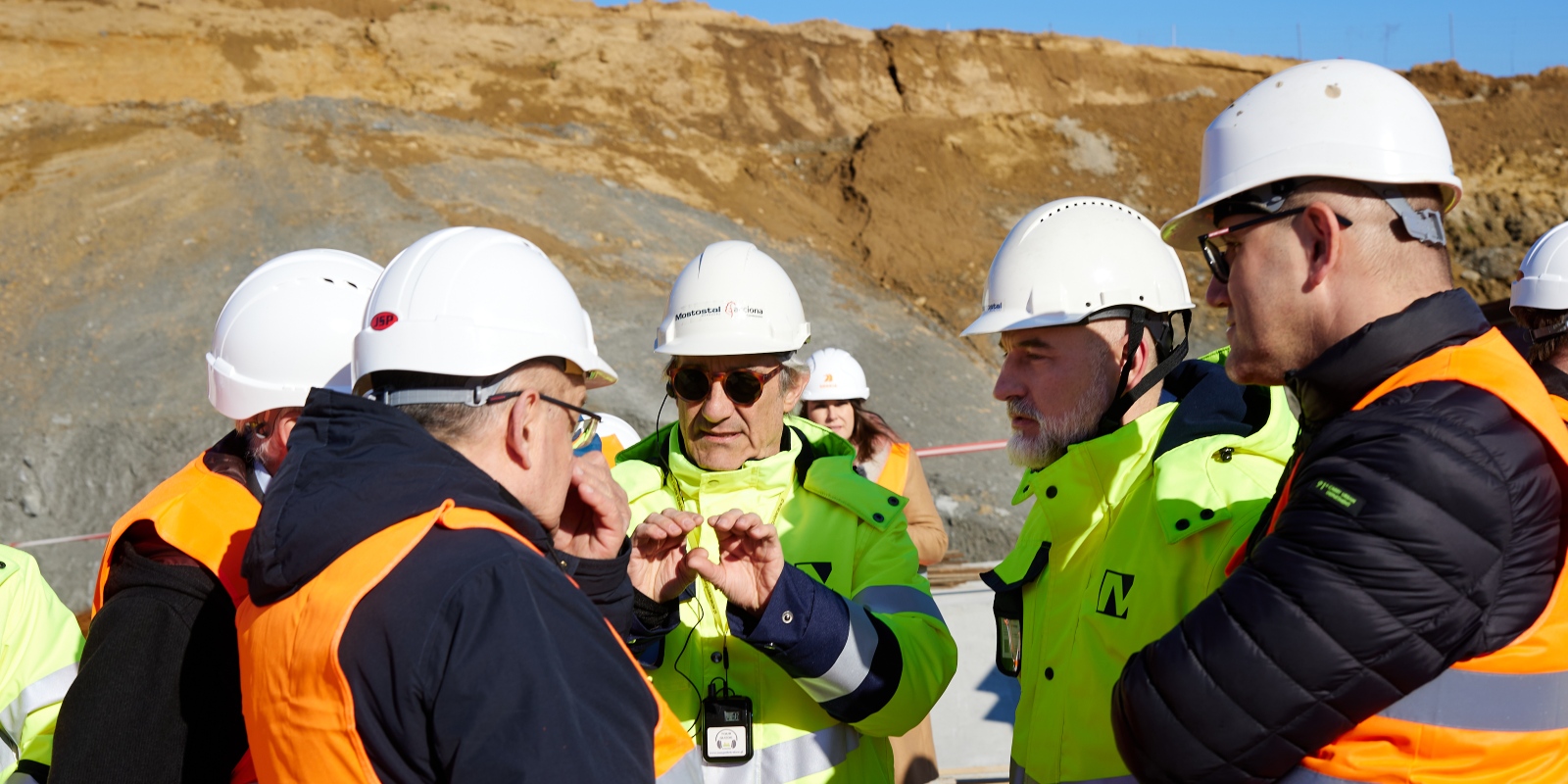 On Wednesday, March 29th, the Spanish Ambassador to Poland, Ramiro Fernández Bachiller, and representatives of the Directorate General for National Roads and Highways visited the S-19 highway construction site in Poland. ACCIONA is currently building the section between the towns of Rzeszów Południe and Babica.
ACCIONA was represented by Miguel Ángel Heras, Director of the Industrial Division of the Construction Business and General Manager of Mostostal Warszawa - ACCIONA's subsidiary in Poland - and Jorge Calabuig, VP of Mostostal Warszawa.
ACCIONA won the contract to design and build the S-19 section between Rzeszów Południe and Babica in 2020. The project includes 10.3 km of road and a 2.2-km double subway tunnel, which will begin to be excavated this year using a large tunnel boring machine refurbished by the company.
In addition, last December ACCIONA won a new contract worth 226 million euros to design and build a new section of the same road, which will run from Domaradz to Iskrzynia. The project includes the construction of 12.5 km of an expressway with a dual carriageway cross section, with two lanes in each direction and an emergency lane.
The construction of the S-19 highway is considered one of the most technologically advanced infrastructure projects in the country. For ACCIONA, it represents a major boost to its construction activities in Poland, where it has become - directly or through its subsidiary Mostostal Warszawa - one of the most prestigious companies specializing in the design and construction of major roads in the country.