​A project that promotes equal opportunities for women engineers and joins the 50-50 Sustainability, to develop female talent in technical areas.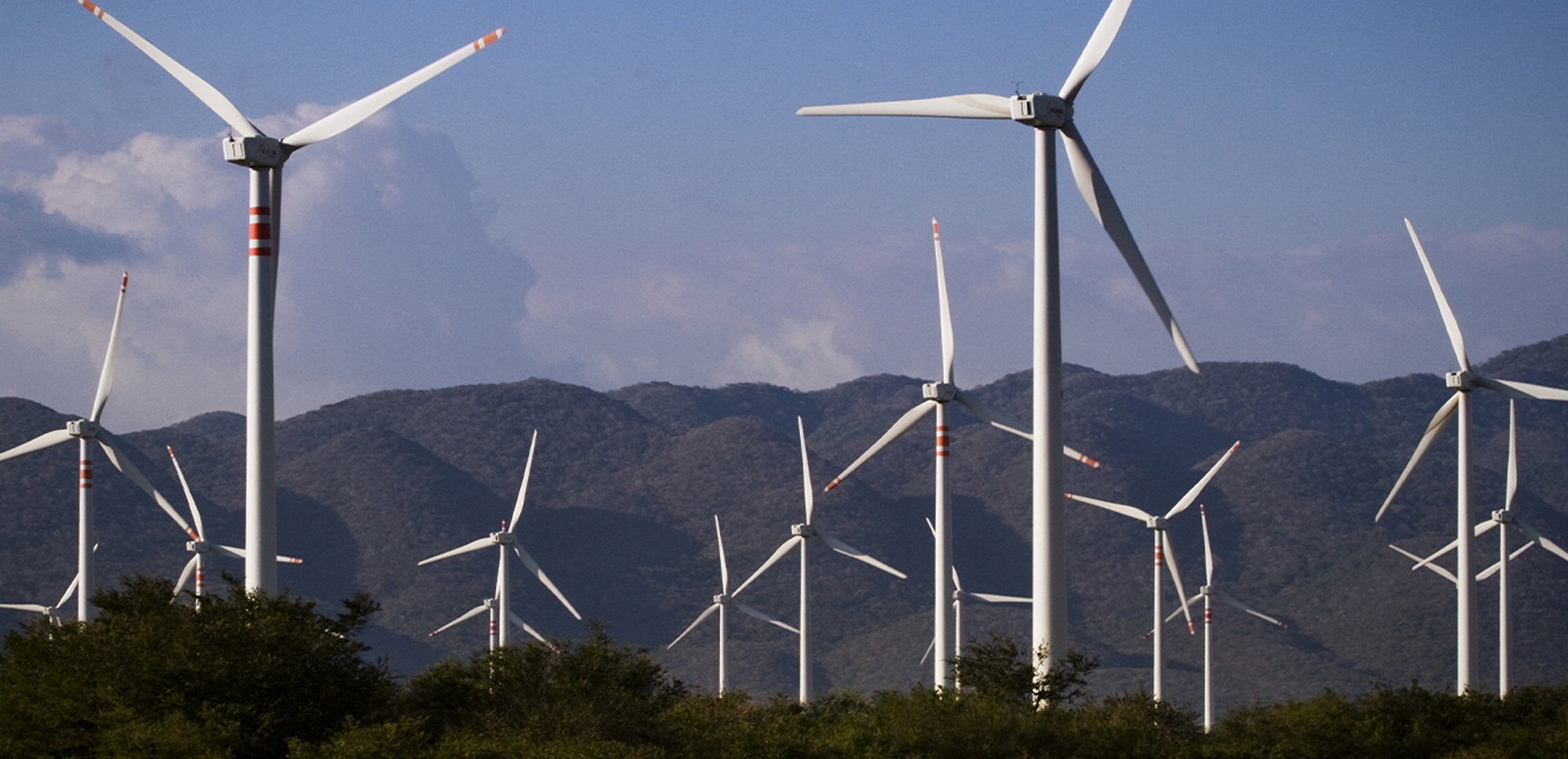 ACCIONA implemented the "Istmo's project" following the inclusion strategy that prioritizes equal opportunities for female talent. This project takes place in Las Oaxacas Wind Farm and 10 female engineers are the main characters.
The objective is to strengthen the operation with a group of female graduates of the region from the Instituto Tecnológico del Istmo, Instituto Tecnológico de Salina Cruz and Universidad del Istmo. The profile is of female engineers from various branches: electrical, mechanical, electromechanical or wind energy; in addition to other knowledge.
The aim of the project is to train them from the beginning of their professional career and to specialize and develop them in the wind energy sector.
Some of the skills required are teamwork, initiative and analysis ability, among others. The position is Trainee Operator. The training program lasts one year, combining theoretical and field training, at the operation level in the park.
Mónica Herrera, Human Resources Director of the Energy division in Mexico, commented: "This is a program designed by ACCIONA to support the integration of women into the world of wind energy. A very innovative initiative that represents an excellent opportunity for new generations of female engineers. Above all, it allows us to offer professional development opportunities to the people who live in the communities where our wind farms are located".
We come back to the testimonials of female engineers from Oaxaca:
Arundati del Carmen Jimenez Funamotto.
"My expectations in the project are the inclusion of women engineers in the area of operation and maintenance of wind turbines, as well as achieving professional growth in this field. Also to make way so that more women have the opportunity to work in this sector of great importance worldwide".

In addition, she gives special value to the knowledge that wind turbine experts will share with her and sees it as a challenge to demonstrate that women engineers can also excel in this area.

"I am fortunate to work with a great team of highly qualified operators who love their work in a process of continuous improvement. That has made it easier for me to fit into the team and learn from them," Arundati highlights about her experience.
Inés del Carmen Benítez Dehesa.
Inés shared with us that it is a dream for her to belong to a great company like ACCIONA. "As its slogan says, an unusual business, that's ACCIONA. Because it cares about the environment, for its employees, who are more like a family, and for new people without experience who are looking for opportunities and have the dream, like me, of being able to do what we like and to work in an area for which we have been preparing for so long. Also for including us women in sectors where until now only men were given the opportunity. It gives me great pleasure to be here and to be one of the first women...and to have the perspective of us women considered. It is what I have always dreamed of".
Regarding the "Energy of Istmo" project, Miguel Ángel Alonso Rubio, General Manager of the Energy Division for Mexico and Central America, pointed out that integrating new generations of female engineers into ACCIONA's wind projects is a real commitment to the future. "I have over 20 years of experience as manager in the implementation of wind projects in this country. I must say that it is a great satisfaction for me to see recently graduated female engineers performing tasks 100% equal to operators,  80 meters high, to ensure the proper operation of the wind turbines (always under the strictest controls, training, GWO certification and safety equipment). This ratifies our vision and open-mindedness towards women for whom there are no limits or barriers to perform and take on challenges. To go hand in hand with them and to help them to fulfill their dreams is the true commitment we are focused on".
Moreover, he added "the goal is to incorporate women into projects, to balance the workforce under the concept: Sustainability 50-50, by developing female talent in technical areas, specialized in the world of wind energy".
The "Energy of Istmo" project joins others around the world that prioritize the integration of women graduates of STEM (Science, Technology, Engineering and Mathematics) careers and based on ACCIONA's priority of Diversity and Inclusion.