The plant, built and operated by ACCIONA for more than 15 years, supplies a population of 75,000+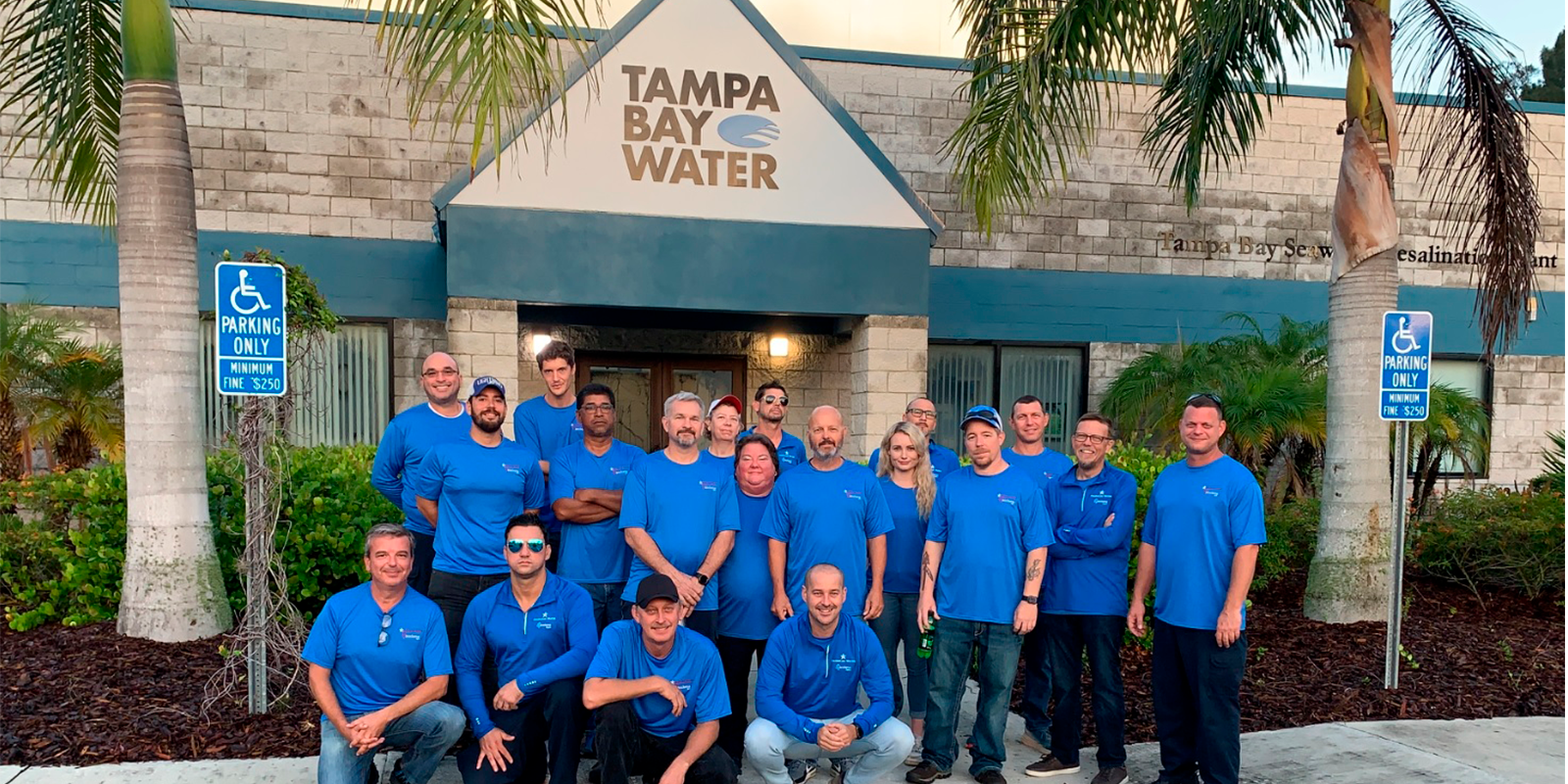 The Tampa desalination plant in the State of Florida (USA) has completed a whole year without any accidents involving time off work (Zero LTI) in its fifteenth year of operation.  
This achievement shows the commitment of the local water authority, TAMPA BAY WATER, and the joint venture of ACCIONA and AMERICAN WATER in risk prevention and the application of measures that ensure the safety and health of all the employees who work in the facility.
ACCIONA-AMERICAN WATER was awarded the project to redress the original design of the plant in a technically complex re-engineering process that ran from 2004 to 2007, and the joint venture now operates the facility. The reverse osmosis desalination plant has a throughput capacity of 95,000 m3/d (25 million gallons per day [MGD]) and is designed to supply at least 10% of the water consumed in the Tampa Bay area. It is the biggest plant of its type on the Eastern Seaboard of the USA and the second largest in the country.
The achievement is the result of good teamwork between the client and the joint venture that operates the plant. A number of Health, Safety and Environment (HSE) measures have been applied, such as specific training for personnel involved in activities with a certain level of risk (work at heights, safe driving and work in enclosed spaces) and other initiatives to improve Safety and Health management (preparation of reports on hazardous situations, inspections and audits, suitable storage of chemicals, etc.).
Among the wide range of preventive measures applied we would highlight regular coordination meetings with operatives, maintenance personnel and contractors through "Job Hazard Analysis" (JHA) and "Job Safety Brief" (JSB) procedures, daily visits to examine the progress of work through "Job Safety Observations" (JSO) and the recording of data on training programs organized during the construction phase. This means that hazardous situations can be identified at an early stage to avoid workplace accidents occurring.
It is also noteworthy that this has been achieved by strictly complying with all the international and local protocols established to mitigate the Covid-19 pandemic.