The bridge was selected as the best international infrastructure project of the year, highlighting the excellence of its construction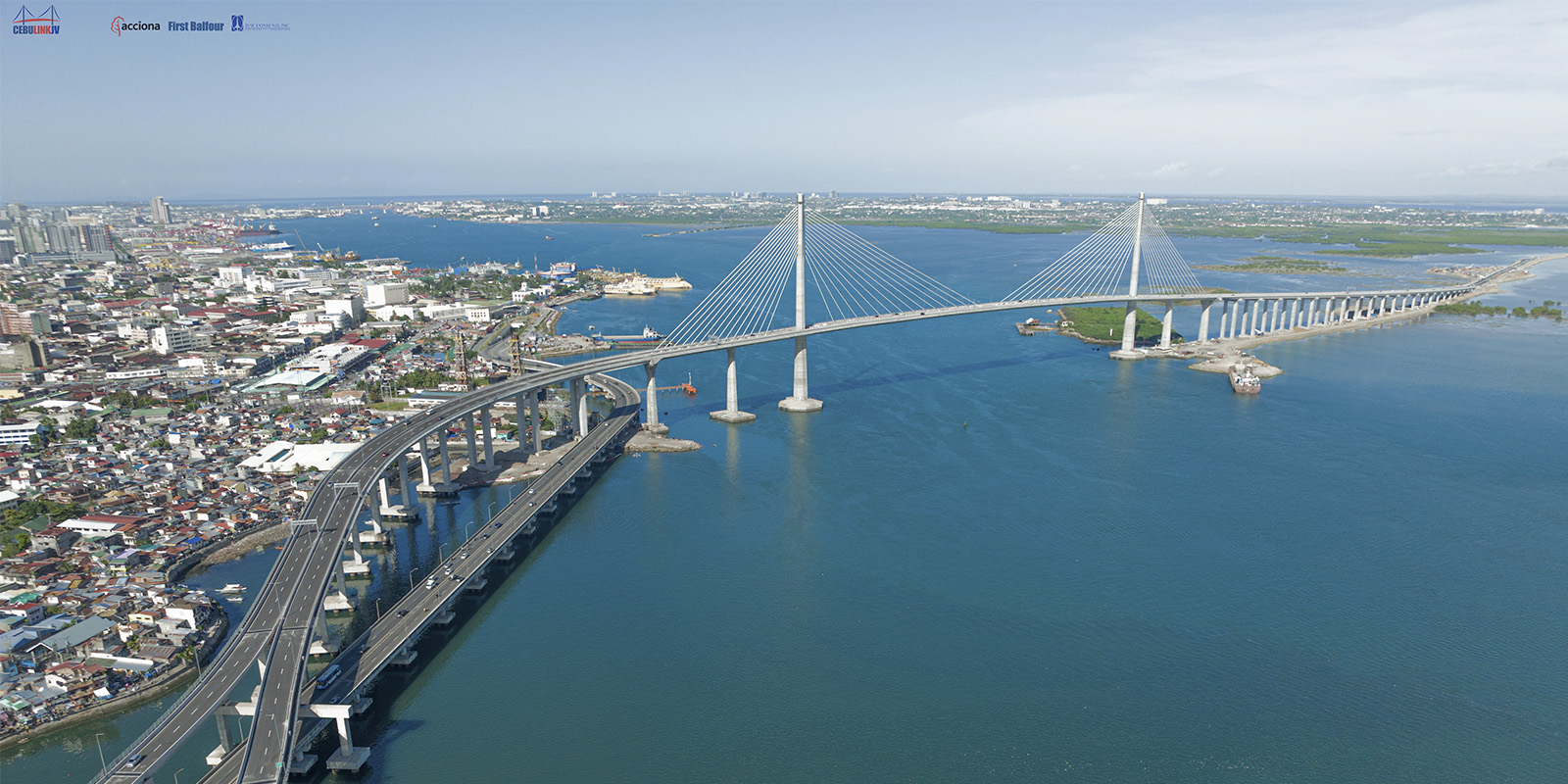 The Cebu cable-stayed bridge built by ACCIONA in the Philippines has been announced as the winner of the international edition of the CEMEX 2022 Building Award, a competition that recognises the best construction projects in the world for their creativity and innovation in the use of concrete.
More than 150,000 m3 of concrete were used in the construction of the Cebu bridge, as well as 31,000 tonnes of grade 75 steel and 965 tonnes of active steel for the stays and post-tensioning cables.
The project, awarded by Cebu Cordova Link Expressway Corporation (CCLEC) – a subsidiary of Metro Pacific Tollways Corporation (MPTC) – consisted of the design and construction of a 650-metre-long cable-stayed bridge, the longest in the Philippines, with a central span of 390 metres between the towers. It also included the construction of a series of viaducts and a 5.2-kilometre roadway section on an embankment.
Opened last April 30th, the bridge stands out for the technical and logistical complexity  of its construction, which meant that ACCIONA needed to design certain resources such as its own concrete-beam launcher, a key element in the construction of the access roads to the main bridge.
The entry into service of the bridge will bring considerable benefits for traffic management in the area, easing the current congestion on the existing bridges by connecting the city of Cebu – the biggest financial and trading centre in the Philippines after the capital, Manila– with Cordova via Mactan Island.