ACCIONA Energía once again sets up the TokT, CuidaT y PintaT de Rosa campaign in Mexico, tripling its outreach over the previous year.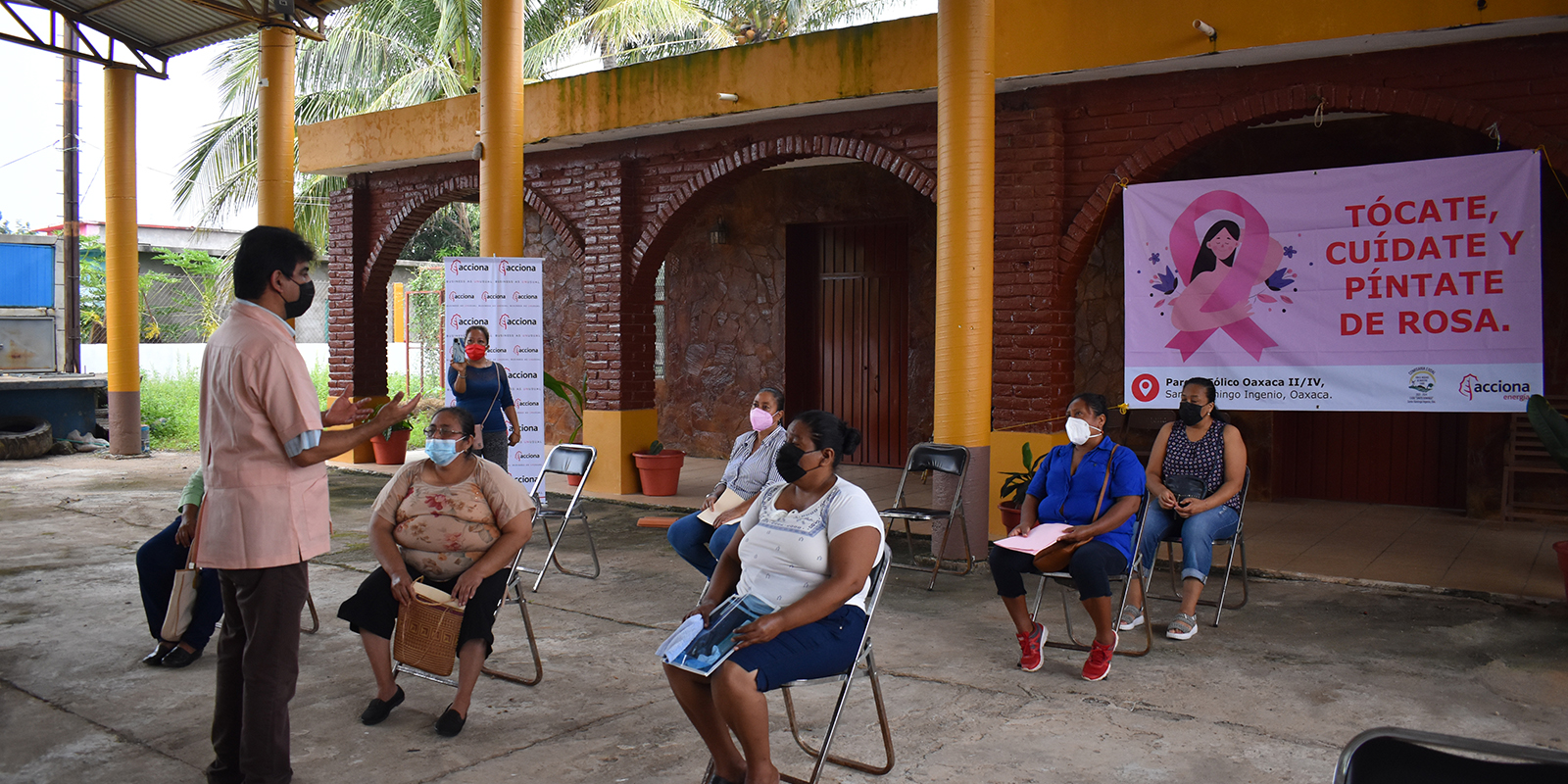 Breast cancer is the main cause of mortality among women and the most common type of cancer, with over 2.2 million cases and 685,000 deaths worldwide in 2020 (WHO). It is a disease that around one in twelve women will suffer during their lifetime, whether they have a family history of it or not. As the World Health Organisation points out, "most women who are diagnosed with breast cancer do not have previously known cases of the disease in their families". Its treatment, however, can be highly efficient, with chances of survival of around 90% or more, particularly when the disease is detected early. To ensure early detection, ACCIONA Energía has once again implemented the TokT, CuidaT y PintaT de Rosa campaign in the communities located near the San Carlos, Santa Cruz and Oaxacas wind farms, and it is doing the same in in the area around the Puerto Libertad photovoltaic plant. Why? Because there are many countries in which the survival rate is significantly lower due to the lack of access to diagnosis and treatment resources.
The objective of the campaign, with a budget of €80,000, is dual: first, to create awareness in the population at risk on the importance of preventing breast and cervical cancer; second, to provide specialised studies/explorations involving mammograms, ultrasound and cytology, as well as follow-up in cases where an anomaly is detected. Over the last year, 770 women over 40 years of age have benefited from this campaign, and 250 more will do so during the next week. This represents tripling the number of beneficiaries in comparison with last year.
Initiatives like this, which are part of the Social Impact Management (SIM) associated with ACCIONA Energía's projects, contribute to the achievement of the Third Millennium Development Goal (MDG) aimed at ensuring good health and wellbeing. As well as saving lives through early screening, the TokT, CuidaT y PintaT de Rosa campaign helps to create awareness and increases knowledge about a disease whose repercussions and impact on the lives of women and their families last for many years, perhaps for a whole lifetime.