The Spanish insurance broker will appear on the car of Carlos Sainz and Laia Sanz from the upcoming Energy X Prix in Uruguay.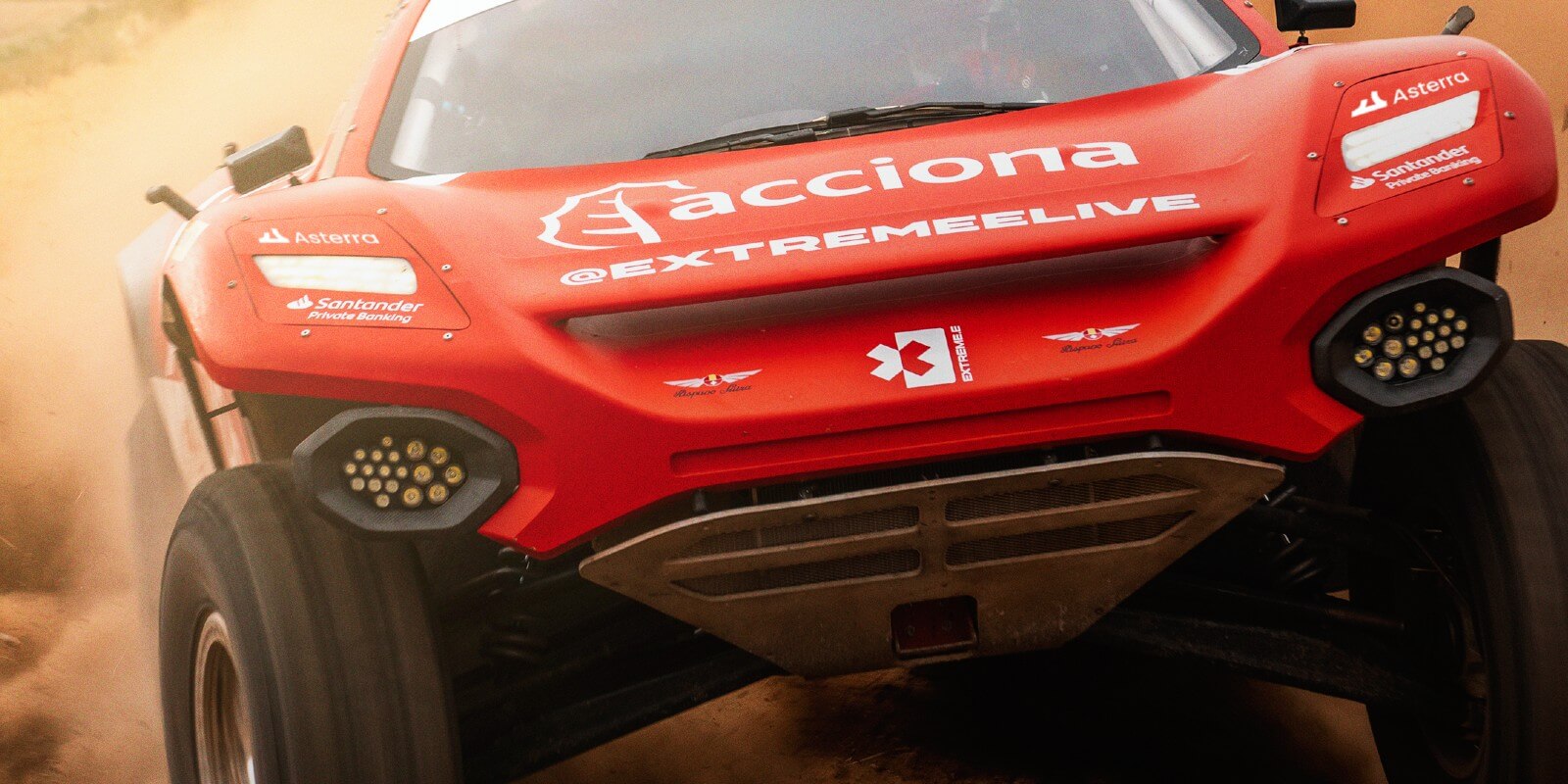 Asterra Partners, a leading Spanish insurance broker, joins ACCIONA | SAINZ XE Team as a sponsor for the final round of the calendar and the upcoming 2023 Extreme E season.
The logo of the company will appear on the front side of the Odyssey 21 of Carlos Sainz and Laia Sanz from the upcoming Energy X Prix, which will take place in Uruguay on the 26th and 27th of November.
This season finale will be much more than a regular X Prix, because the Teams' and Drivers' Championships are still at stake. There will also be a car parade through the streets of Punta del Este.
Asterra is a leading company in its field and it offers its services to companies and institutions, creating value thanks to its high specialization, its talent and innovation.
With this announcement, the insurance broker and risk manager expands the growing list of sponsors of ACCIONA | SAINZ XE Team, joining other Spanish companies that lead the way in their respective fields.
Quotes:
Alberto Gallego, chief executive of Asterra Partners:
"Just as in racing, in our field small details matter and experience can often make the difference. We completely share the values of sustainability and gender equality that Extreme E promotes and we are happy to contribute to the goals of the ACCIONA | SAINZ XE Team with our sponsorship".
Joan Orús, team principal of ACCIONA | SAINZ XE:
"We are delighted to welcome Asterra Partners to the team. We take pride in the fact that another Spanish company puts its trust in us and we will have them in our car from the Energy X Prix in Uruguay. We want to finish the season with a victory in Punta del Este and we will be even stronger with Asterra because the Championship chances are still there".