The Greenroads Sustainable Transport Council has awarded the project the world's highest sustainability rating for its focus on protecting and improving the environment.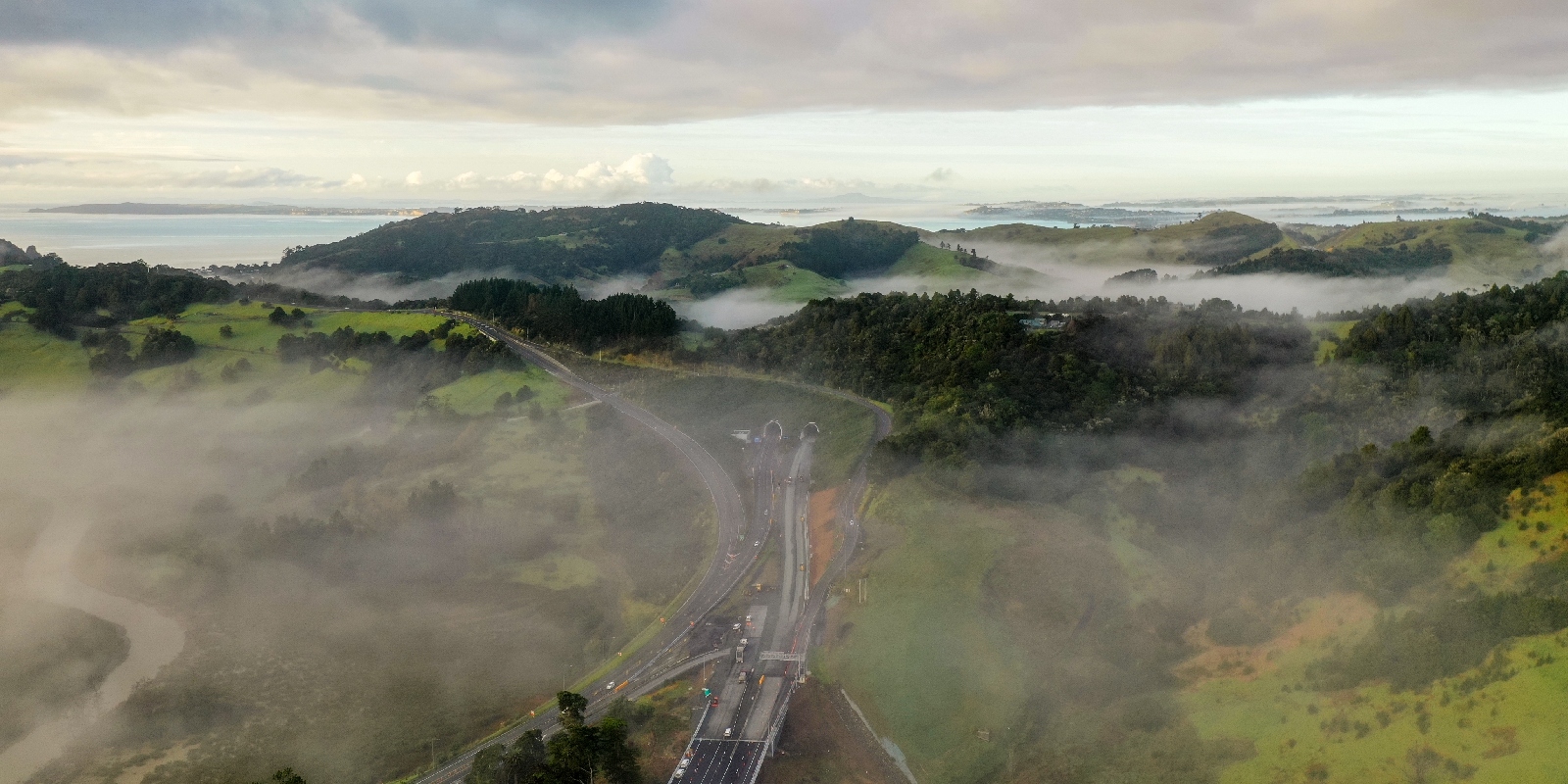 The Ara Tūhono - Pūhoi to Warkworth highway, built by ACCIONA and its partners, has received a major environmental accolade: the project has been awarded the world's highest sustainability rating by the Greenroads Sustainable Transport Council.
The Greenroads Certification Project is a certification process for sustainable transportation development projects in the United States and internationally. It is only the third Greenroads project to be certified outside North America since the inception of the Project Qualification Program in 2010. ACCIONA, together with Fletcher Construction, has been working hard to achieve Greenroads certification since 2016.
ENVIRONMENTAL COMMITMENT
Key actions taken to earn this rating include the protection of local ecology, including a design to minimize impacts on native woodlands and with the relocation of endangered native flora and fauna to suitable habitats, with the implementation of over 150 hectares of native revegetation in woodlands, wetlands, streamsides, infill sites and newly landscaped areas. In addition, significant sediment and erosion controls were implemented during earthworks to protect the Mahurangi and Pūhoi rivers.
The project also excelled in health and safety outcomes for both construction workers and road users, including ongoing road safety audits before, during and after construction, and was recognized as a design for high safety performance and risk management under New Zealand's KiwiRAP road assessment program.
In addition, the project received points for innovation in proposing benchmarking standards comparable to those of the Pavement Roughness Rating System; for significant engagement during the design and construction phases through partnership and collaboration, and for excellence in construction environmental management and on-site health and safety management.
The Ara Tūhono - Pūhoi to Warkworth highway was opened last June. The highway contributes to the economic growth of the Northland region and provides a more reliable and safer transportation link between Auckland, Waikato and Tauranga.
In this public-private partnership (PPP) contract for clients NX2 Northern Express Group and Waka Kotahi NZ Transport Agency, the company partnered with Fletcher Construction, New Zealand's leading construction company, to combine Fletcher's local knowledge and expertise with ACCIONA's global experience and innovative thinking.
ACCIONA's pavement design proposal was based on granular layers (modified and stabilized with cement) plus chipseal and open porous graded asphalt (OPGA). This makes the solution more robust by incorporating additional asphalt layers to prevent failure, thus improving its quality and durability, resulting in a better user experience. In addition, the project included a new health and safety management system to reduce the number of accidents and significantly improve all safety KPIs.