The company was recognized for its project "Digitalization of Health and Safety Management in Projects through a Data Analysis Center (Smart Center)"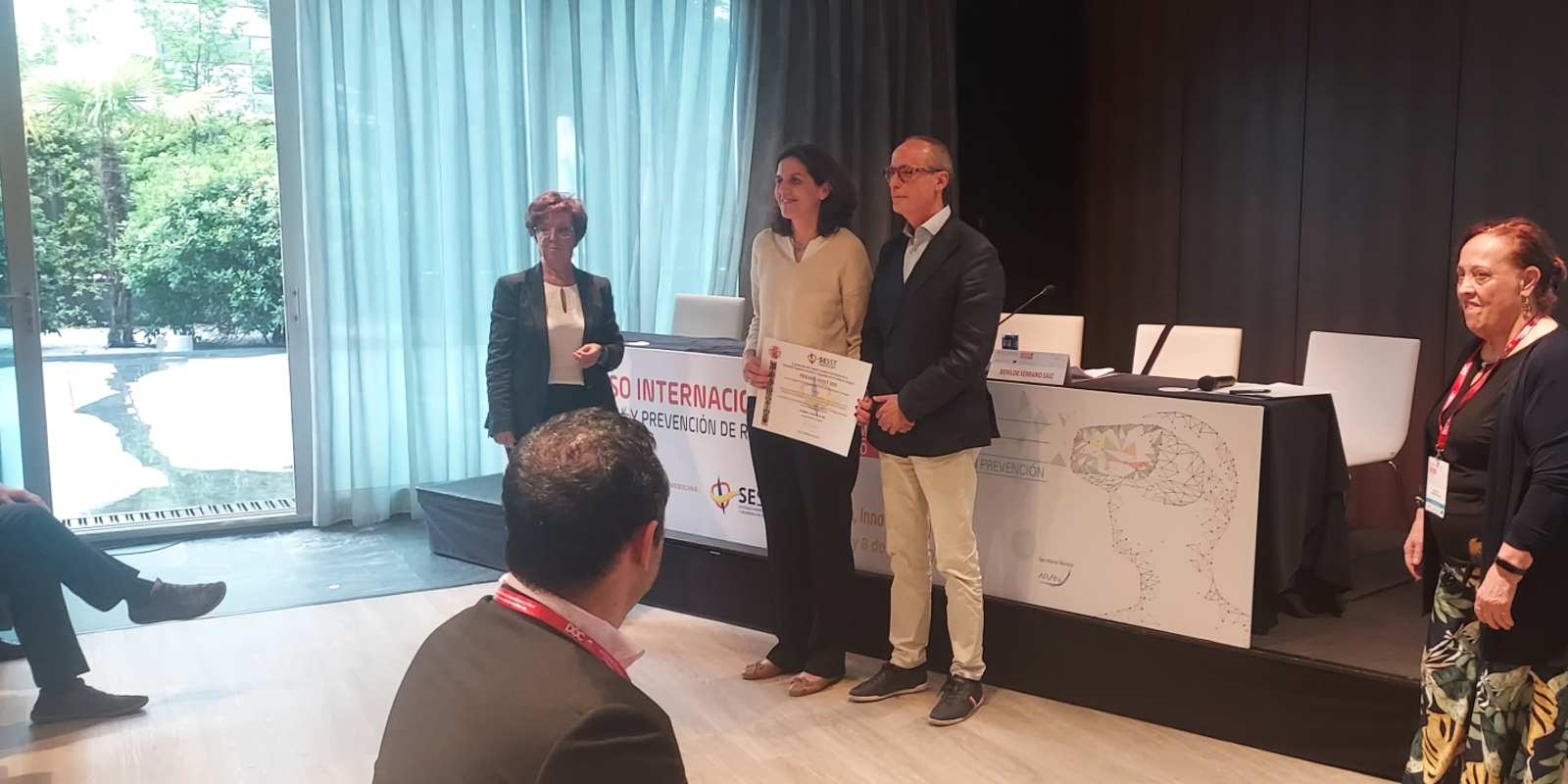 The Spanish Society for Occupational Health and Safety (SESST) and the Castilian Society for Medicine and Safety (SCMST) have awarded ACCIONA's Infrastructure Division a prize for its project "Digitalization of Health and Safety Management in Projects through a Data Analysis Center (Smart Center)"
Through this center, the company carries out a comprehensive analysis of data and alarm management in order to achieve a significant improvement in the health and safety management of its work centers.
The Spanish Society for Occupational Health and Safety and the Castilian Society for Medicine and Safety presented this award to ACCIONA on June 8, during the 10th International Congress of Occupational Health and Risk Prevention, which was held under the theme "Mental Health, Climate Crisis and the Metaverse. New Reality, New Challenges in Prevention".
The award, which recognizes ACCIONA's promotion and innovative management of occupational health and safety, was presented by the Director General of Public Health of the Madrid Health Department to Pablo Yáñez, Director of Occupational Health and Safety of the Infrastructure Division, and Lorena López, Prevention Manager.
ACCIONA's new Health and Safety Center is based on an intelligent prevention model that can be managed in real time from anywhere in the world, thanks to the incorporation of new technologies. Intelligent data management, early detection of risks and prediction of events facilitate decision-making and conflict resolution.