The company, through its Construction Technology Center, was recognized for the implementation of this sensor system that warns of concrete corrosion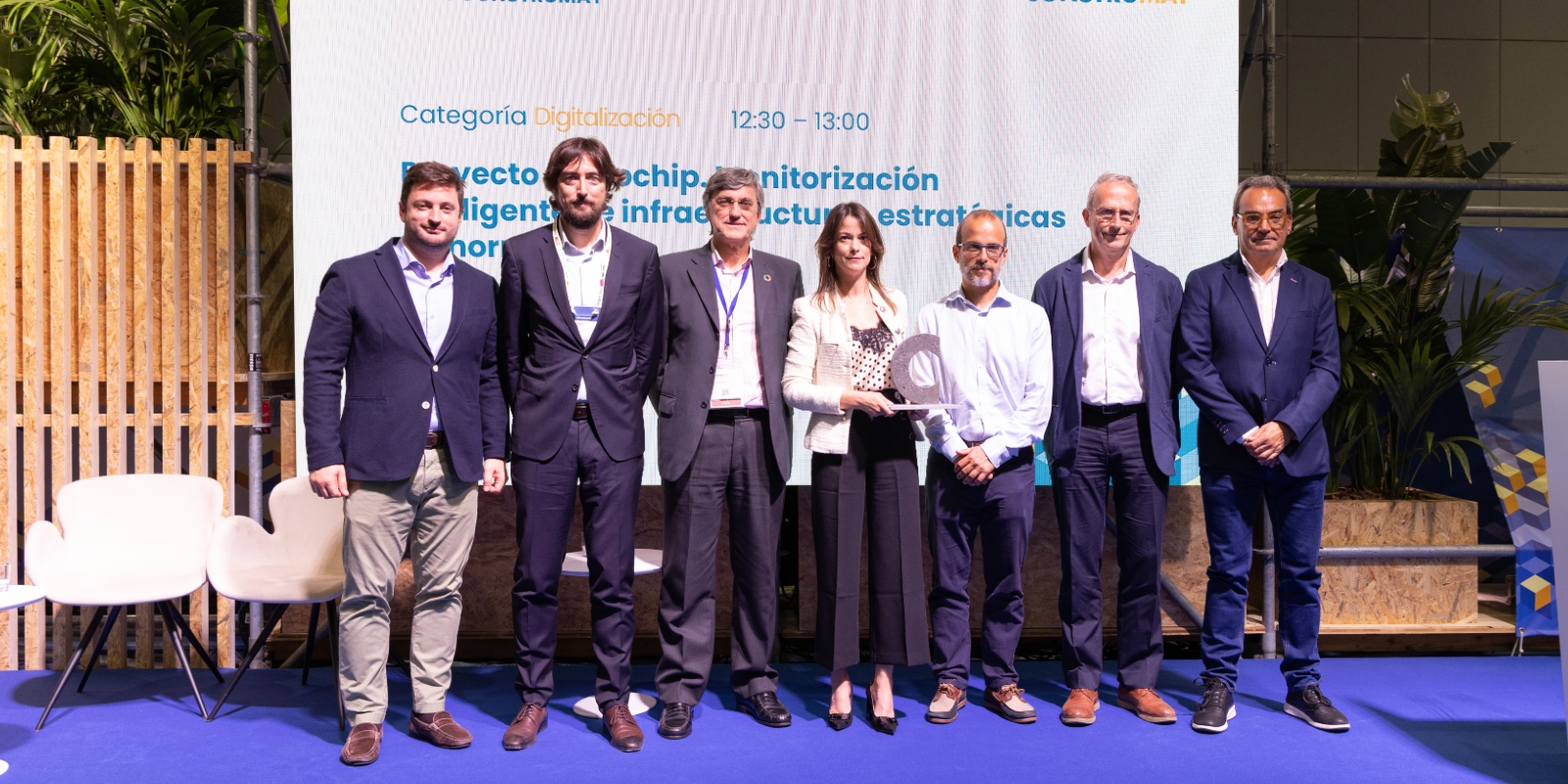 Last May 24, José Vera Agullo and María Casado Barrasa, from ACCIONA's Concrete Research Group, received the Top 3 Award at Construmat for the implementation of the Corrochip project, a sensor system that warns of concrete corrosion.
This intelligent monitoring system for strategic concrete infrastructures - designed by Witeklab and developed with partners such as SOCOTEC - has already been installed in port infrastructures and highways, among others.
Using sensors embedded in the concrete, this technology acts as a sentinel, detecting the onset of corrosion and monitoring the condition of the steel reinforcement in real time. This makes it possible to analyze its deterioration with a high degree of reliability and to anticipate situations that could compromise the integrity of the structure, extending its useful life, reducing maintenance costs and guaranteeing its safety.
In addition to the Corrochip sensor system, which was awarded in the Digitalization category, Construmat has recognized other projects such as the tallest wooden residential building in Barcelona, in the Sustainability category, and the multi-purpose hospital spaces built in Catalonia during the pandemic, in the Industrialization category.
The Internet of Things (IoT) has brought a new dimension to infrastructure maintenance by enabling continuous, real-time monitoring of systems and equipment as is the case with Corrochip's technology.
Interconnecting devices via the Internet and collecting data provides valuable information about the performance and health of the infrastructure, allowing technicians to anticipate problems and perform repairs and predictive maintenance more effectively. With IoT, infrastructure can be monitored remotely, reducing costs and improving the efficiency of resource management.