During the event, which will take place from September 27 to 30, the company will have a stand where it will present these new development through models.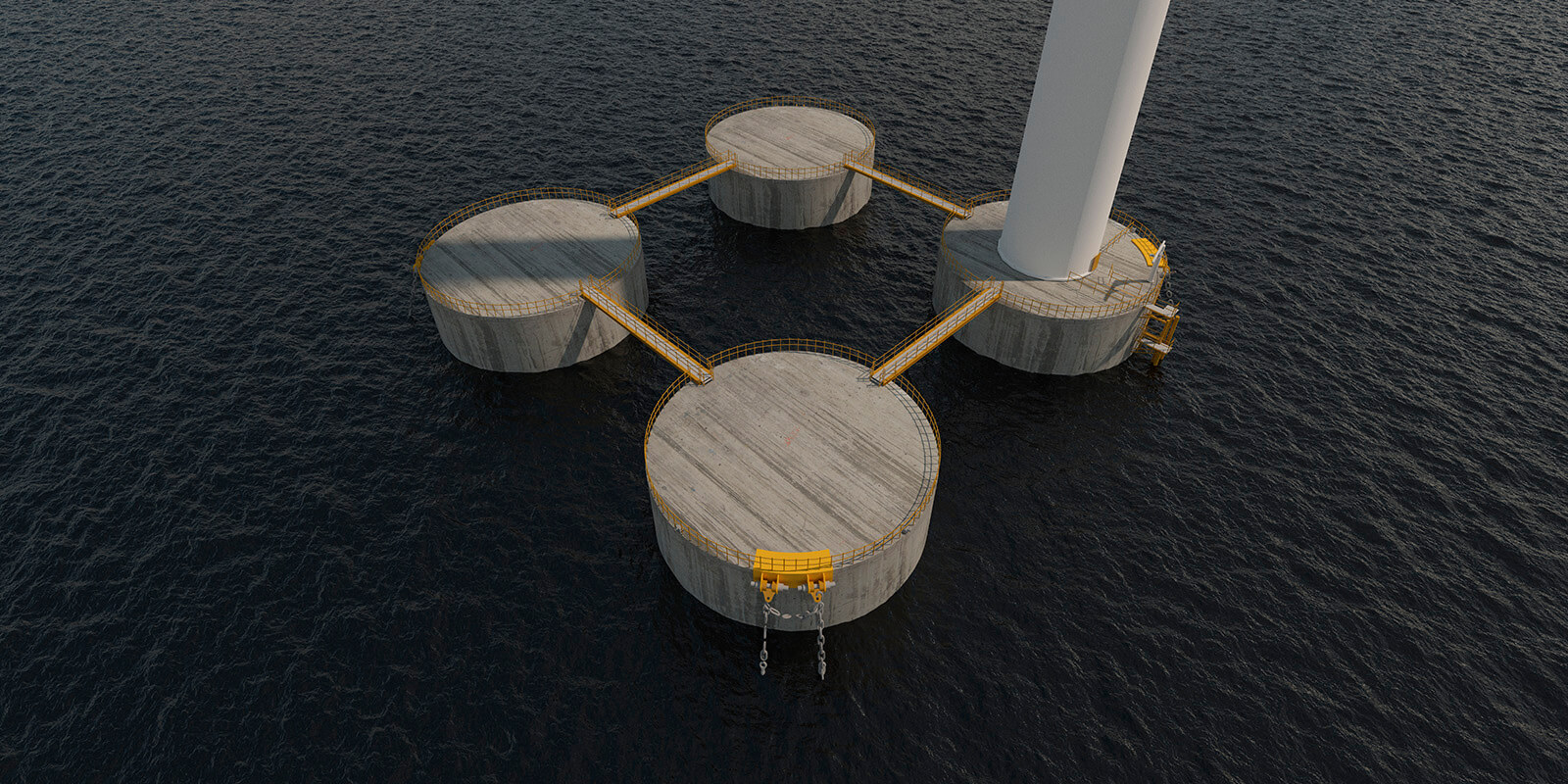 From September 27 to 30 ACCIONA will take part in the WindEnergy 2022 fair on the development of renewable energies, both onshore and offshore wind.
The fair, held in Hamburg (Germany), is one of the key events in the renewable energy sector, in which a number of energy companies will discuss the role of wind power and the latest technological developments in the field in a series of sessions and round tables.
Over the four days, ACCIONA will have a stand in Hall B6, 114 where it will present its latest developments, both for fixed (ARGO) and floating (CT-bos y S-bos) solutions.
In recent years, ACCIONA has developed two innovative and robust floating solutions: S-bos (semi-submergible) and CT-bos (TLP), both for series production. They enable the company to apply its experience in construction processes, significantly increasing the local input of the areas where they are implemented and contributing to a major improvement in supply chains. Another advantage is a considerable reduction of the carbon footprint during the construction processes.   
The gravity-based solution (ARGO) in an innovative formula to industrialize the manufacturing, assembly and transport of fixed foundations through the use of concrete. It lasts longer than steel and avoids environmental problems during pile driving, as well as being very competitive and technically sound, particularly on hard terrain. This new technology reduces the time spent on the manufacture and installation of foundations; it is even possible to install the wind turbines in the same port where the foundations ae made, transporting the whole unit to its definitive site, among other advantages.
By developing these technologies, ACCIONA is contributing to the creation of new solutions that lead to a smaller carbon footprint, positioning the company as one of the main players in the renewable energy sector.
If you are interested in attending WindEnergy 2022, you can register here: https://www.windenergyhamburg.com/infos/visitors/tickets-invitations