The company has been recognised for its highly complex project execution as well as its high environmental benefit.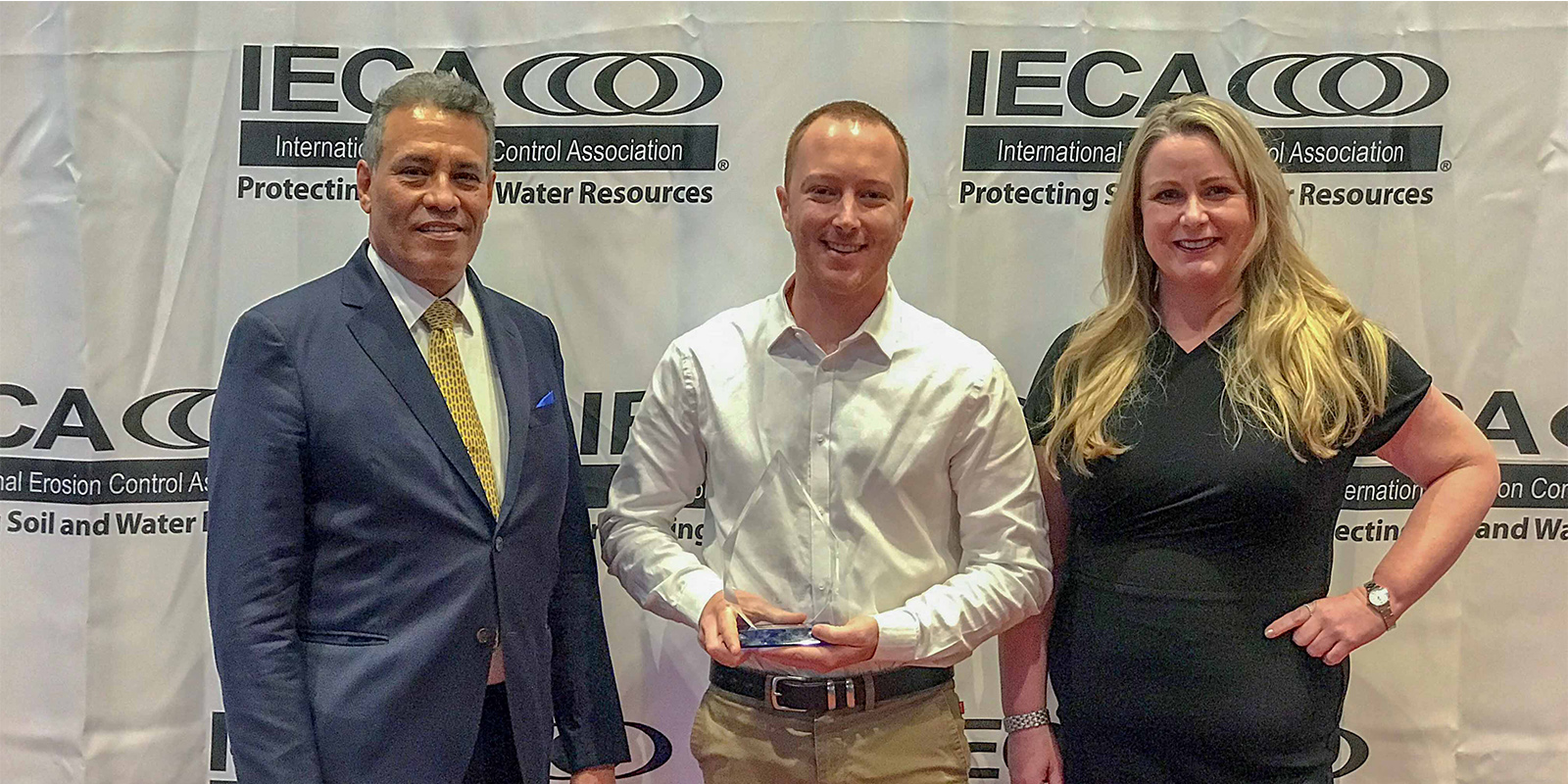 ACCIONA has been awarded for its major earthwork on the future Western Sydney International Airport (Nancy-Bird Walton) at the annual conference and exhibition of the International Erosion Control Association, held in Minneapolis in February.
The company, which shares this award with CPB Contractors - its partner in the project - has received the "International Environmental Excellence Award", considered the IECA's main award. This award recognises stormwater and erosion or sediment control projects, programs or operations that demonstrate excellence in the conservation of natural resources and the protection of the environment.
This prestigious award was already given to ACCIONA in 2011 for the improvement of the Humem motorway, specifically the Woomargama bypass.
The winning projects have demonstrated a high environmental benefit, taking into account their objectives, the methods used, the results obtained and the positive impact on the environment.
With this award, IECA recognizes the efforts of ACCIONA and its partner in addressing the environmental challenges and limitations of the project, with particular emphasis on the large-scale erosion and sedimentation controls and procedures. John Wiggers, the project's Director of Environment and Sustainability, received the award.
The Western Sydney Airport earthworks involved a number of environmental challenges, mainly related to the scale of the project, the surface area and the volume of material to be dealt with. To overcome these, ACCIONA and its partner developed innovative and dynamic tools and processes to manage these challenges effectively.
The consortium submitted to the IECA a monthly mapping survey of the sediment basin, as well as volume reports from aerial surveys. This was a very useful process for monitoring the effectiveness of controls as earthworks progressed at a rate of approximately one million m3 of soil per month.