The company has two pilot projects underway based on hydrogen fuel cells to contribute to the decarbonization of its construction projects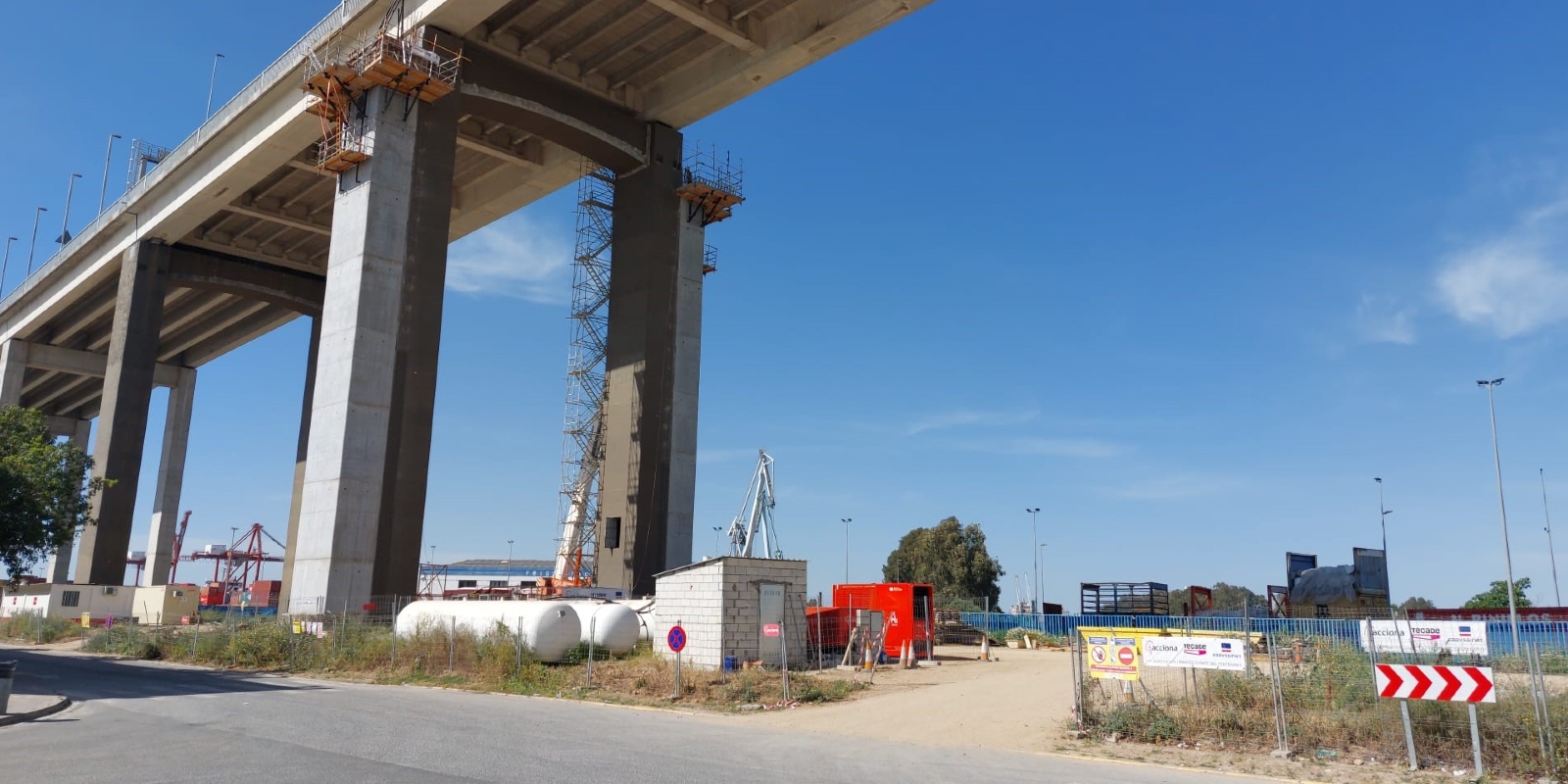 ACCIONA is carrying out several pilot projects based on the use of hydrogen with the aim of reducing emissions resulting from the expansion works of the Centennial Bridge in Seville.
The first of these initiatives is the installation of a zero-emission hydrogen fuel cell generator set (GEH2®), developed by EODev. This unit, already installed on site, replaces the use of a diesel genset that had been used to date.
This is the first experience at national level in the construction sector in which a genset of these characteristics is fully operational. It is expected that, during the initial implementation period (six months), the consumption of about 8,000 liters of fossil fuel will be avoided, thus reducing emissions equivalent to 24 tons of CO2.
In addition, the company has installed a "zero emissions" lighting tower based on a hydrogen fuel cell, developed by ATLAS COPO. This prototype has been installed in the area adjacent to the project's office huts.
This action also represents an important milestone in the sector at national and international level, as it is the first time these types of lighting towers have been used in construction projects.
The reduction of emissions in the electricity supply of construction sites is becoming increasingly important and, therefore, the introduction of new technologies and solutions that support the decarbonization of construction projects is a priority for ACCIONA, and is one of the company's key short-term goals.
ACCIONA has already employed and validated sustainable and innovative solutions that contribute to this goal. Examples of this are the worldwide milestones achieved in the construction project of the Norte III Penitentiary in Zubieta (San Sebastián, Spain), where a tower crane was operated from a hydrogen-based portable zero-emission electric generator, and in the construction of the CA-1907 road, New Access to Alcalá del Valle (Cádiz), where a generator set based on H2 fuel cell, powered from green methanol reformed "in-situ", was used.
Expansion of the Seville Centennial Bridge
In 2021, the Ministry of Transport, Mobility and Urban Agenda awarded ACCIONA, in a joint venture with Tecade and Freyssinet, the 71.4 million euros project to replace the stay cables and expand the Centennial Bridge in Seville.
The main aim of the project is the rehabilitation of the bridge, mainly through the replacement of the existing 88 stay cables with new ones of more modern technology, thus strengthening its structural safety. In addition, the contract provides for the widening of the SE-30 by one additional lane across the bridge, relieving the current traffic congestion in the area and improving road safety by installing a lane separation barrier in the median.