The new desalination plant is the ninth water project ACCIONA undertakes in Saudi Arabia, consolidating its position as the leading water contractor in the Kingdom.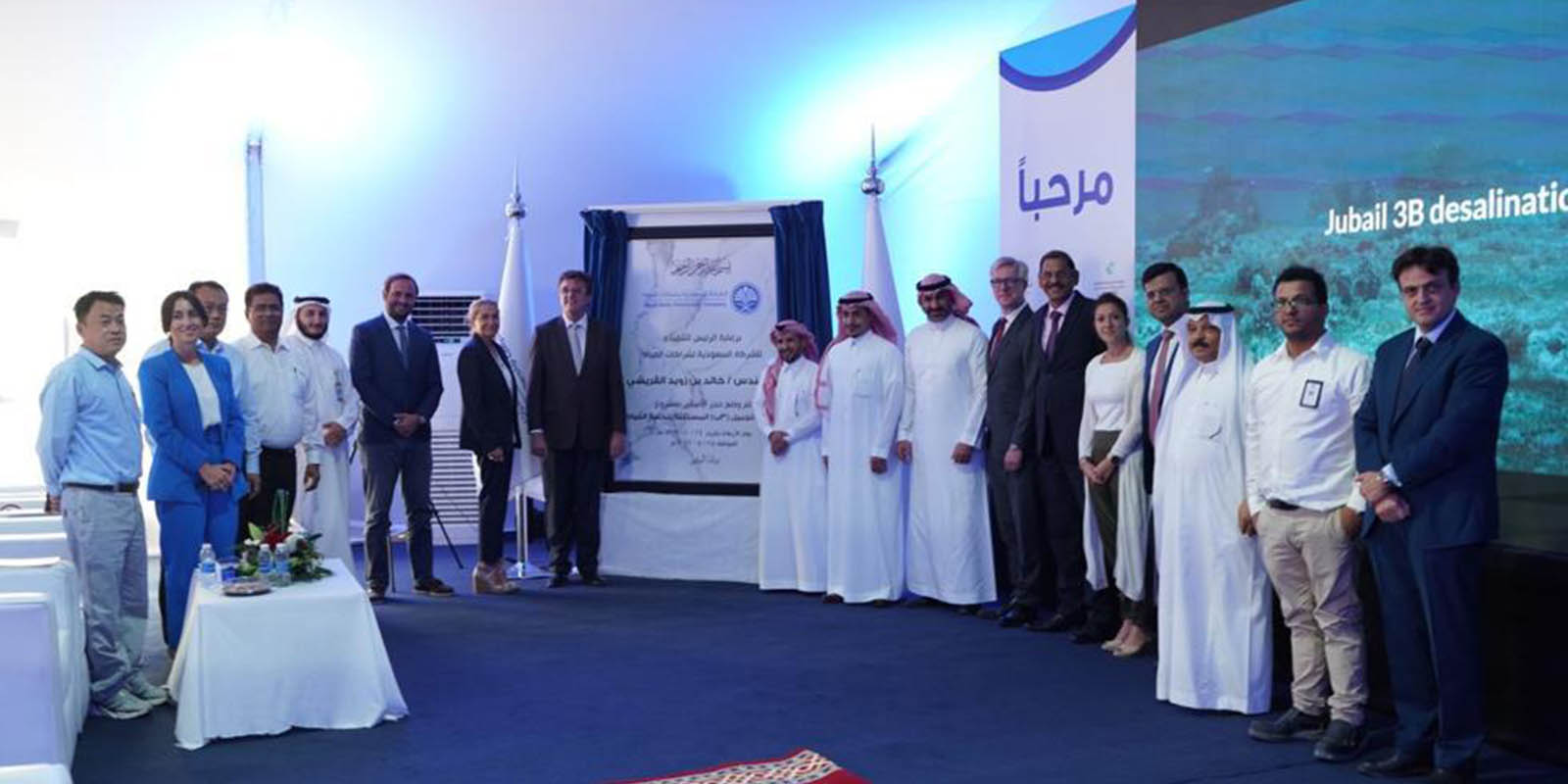 ACCIONA and its partner SEPCOIII have started the construction of the Jubail 3B Independent Water Project (IWP). The desalination plant will filter 570,000 m3 / day, enough to supply two million people in the cities of Riyadh and Qassim once it enters into operation in 2024.
ACCIONA and its partner are the main EPC contractors for Jubail 3B. The plant is being developed and financed by a consortium of three companies, ENGIE, NESMA and AJLAN, for the Saudi Water Partnership Company (SWPC).  
A groundbreaking ceremony took place on May 25th, in the presence of SWPC CEO Mr. Khaled Z AlQureshi, and representatives of the consortium and of the EPC team, ACCIONA and SEPCOIII. 
Jubail 3B is one of seven water projects – four desalination plants and three wastewater treatment plants ACCIONA is building in the KSA. It has also completed two desalination plants at Jubail and Shuqaiq. Once all are completed, the desalination plants will produce 2.36bn liters/day, enough to supply 8.3 million people, almost one-quarter of the country's population. The plants use reverse osmosis technology, which is more efficient, requires less energy, and leaves a smaller carbon footprint than conventional thermal desalination.
Adelaida Fernandez Díaz, Project Director for Jubail 3B, says: "This plant will help to fulfil Saudi Arabia's Vision 2030 for modernizing the water sector, increasing the Kingdom's water security, and reducing the energy intensity and carbon footprint of desalination."
Jubail 3B will draw some of its power from a dedicated 61MW-peak photovoltaic facility, which will also be built by ACCIONA.  This will be the largest in-house solar plant for a desalination plant in the KSA. It will both reduce the emissions associated with desalination and relieve power demand from the national grid. The project also includes storage tanks, an electricity substation, a 59km overhead transmission line, and associated marine works.