The exhibition will be held at the Casa de América in Madrid from October 20 to December 2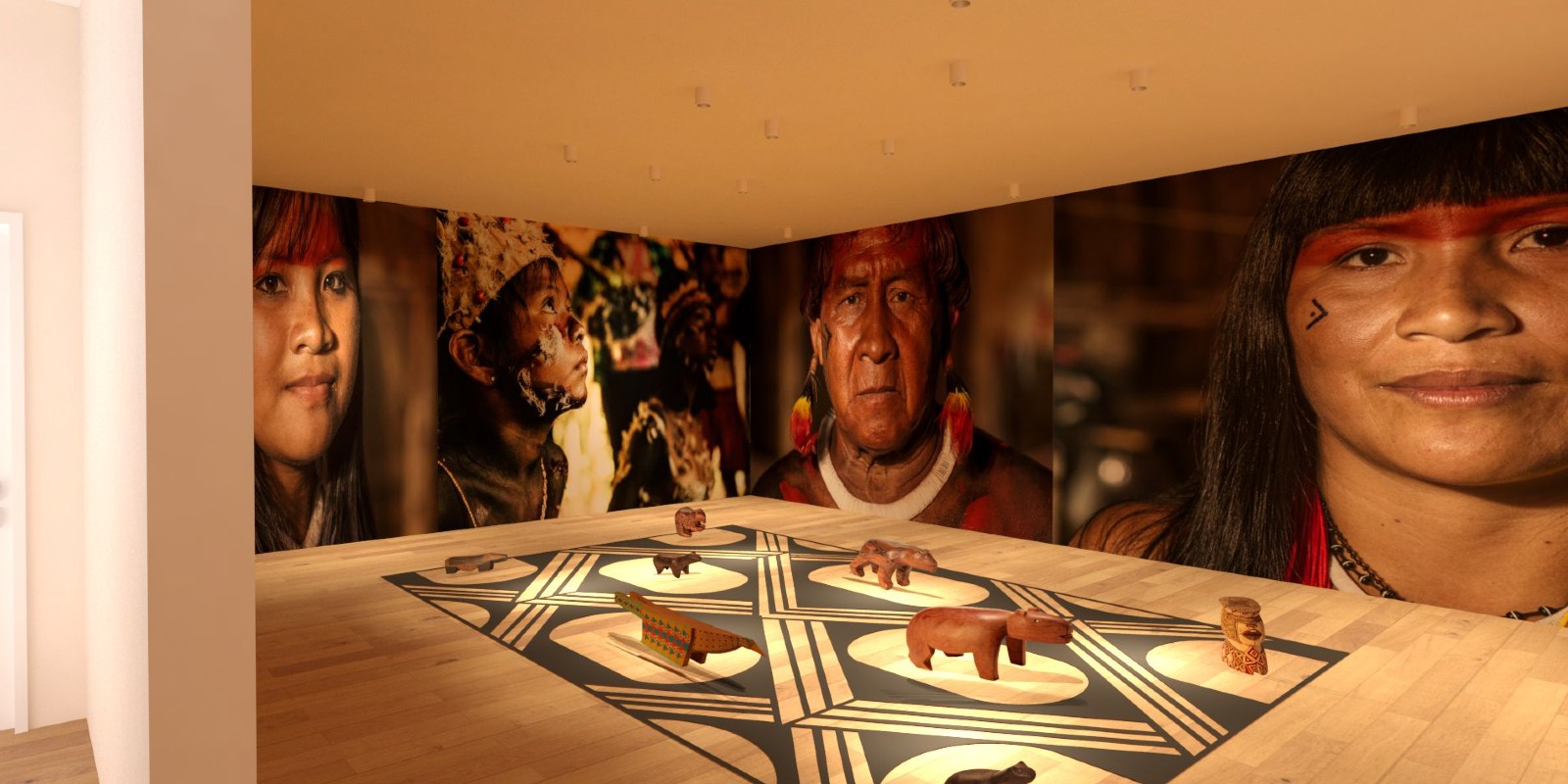 ACCIONA, the global group that develops and manages sustainable infrastructure solutions, in collaboration with the Brazilian Metallurgy and Mining Company (CBMM), is sponsoring the exhibition "Indigenous Benches of Brazil - Graphisms", to be held from October 20 to December 2. The collection will be exhibited for the first time in Spain, with more than 60 pieces on display at the Casa de América in Madrid, carved by artists from 40 ethnic groups living in the Indigenous Territory of Xingu and the Brazilian Amazon. Admission is free.
BEĨ COLLECTION
The indigenous benches move between art and artifact, sacred object and commodity, tradition and experimentation, preserving characteristics that reveal the great aesthetic refinement of the civilizations that flourished in pre-colonial Brazil. Carved in wood, often in the shape of animals, decorated with graphics or using pigments of different colors, they reflect the cultural universe and cosmology of the ethnic groups that make them, allowing the full variety, diversity and refinement of Brazil's ancestral cultures, still alive and in constant transformation, to be reconstructed.
The BEĨ collection was born out of an aesthetic fascination for the beauty of the shapes, colors, graphics and textures of Brazilian indigenous benches. After this initial attraction, a deeper understanding of their meanings followed.
Because of its size and importance, the collection is now a reference in Brazilian indigenous art. Its benches have been exhibited in Brazilian institutions and in other countries, opening up new horizons for reflection on the complex relationships between traditional art and contemporary culture.