The objective is the improvement and adaptation of spaces in the estuary area of the Asturian city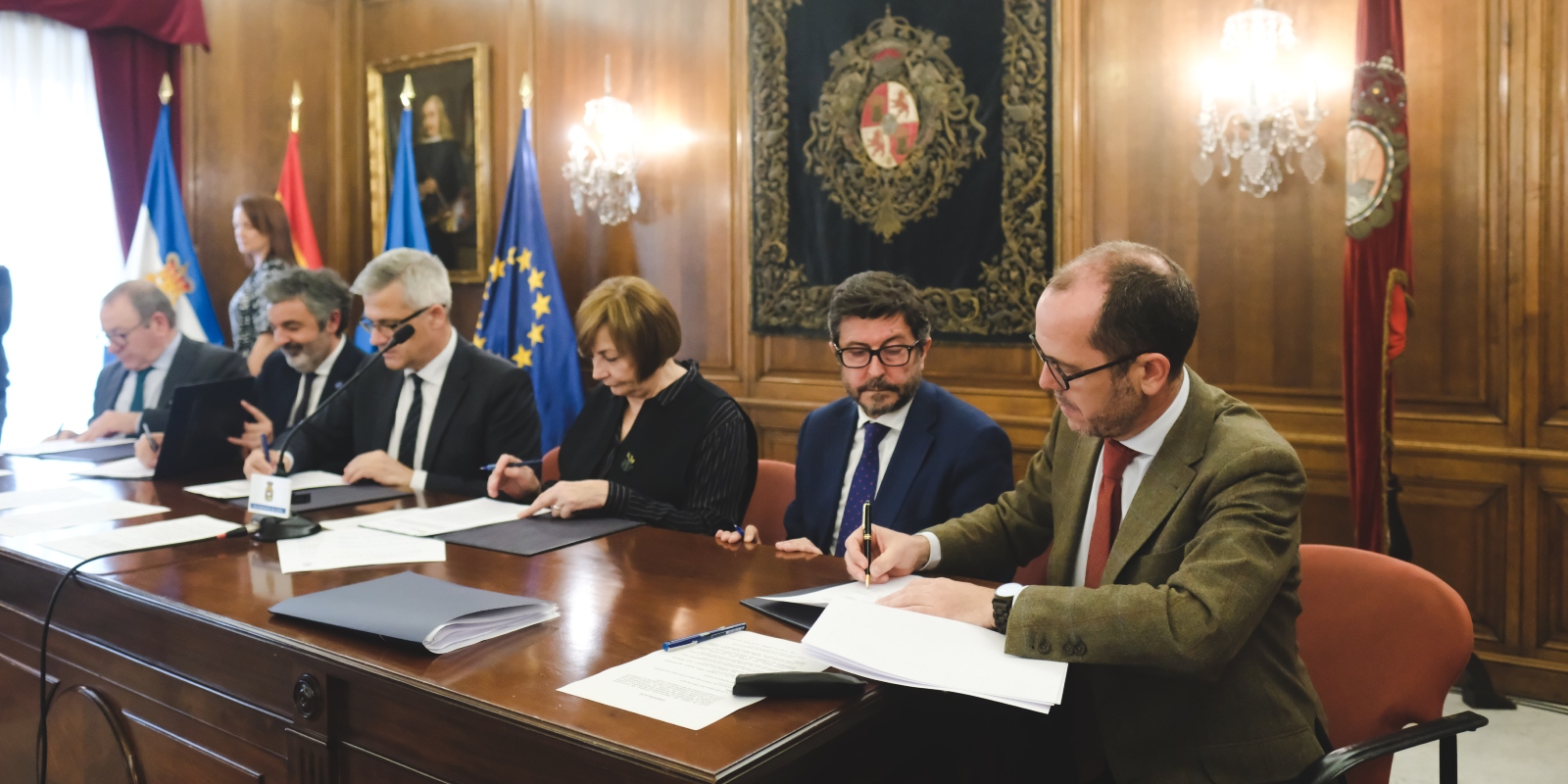 ACCIONA today signed the 'El Estrellín Protocol' during a ceremony held at Avilés City Hall. The main objective of this protocol is to improve and adapt the spaces in El Estrellín, located on the right bank of the Ría de Avilés.
The signing ceremony was attended by the Secretary of State for Transport, Mobility and Urban Agenda, David Lucas; the Mayoress of Avilés, Mariví Monteserín; the President of Puertos del Estado, Álvaro Rodriguez Dapena; and Huberto Moreno, CEO of ACCIONA Construction.
The purpose of this protocol is to improve and adapt the spaces located in the El Estrellín area. In this way, all the parties involved commit to sharing their efforts and working together to formalize an agreement that defines the actions to be carried out and the deadlines for implementing the commitments.
The agreement favors the development of the lands around the port, the improvement of the AS-328 and AS-329 roads, the expansion and reform of the quarry and the creation of new urban green spaces for public use. It will also make it possible to rethink the use of land in the area, with the aim of improving the environment and road safety in the area.
ACCIONA, as the company responsible for the exploitation of the quarry since 1971, will contribute two great benefits as part of this agreement: the rehabilitation of the surroundings of the San Cristobal Velodrome and the creation of a green space for public use (with forestry, walking and sports areas) located on the municipal land home to the former Ciudad Promocional.