The project in Finland is valued at €400 million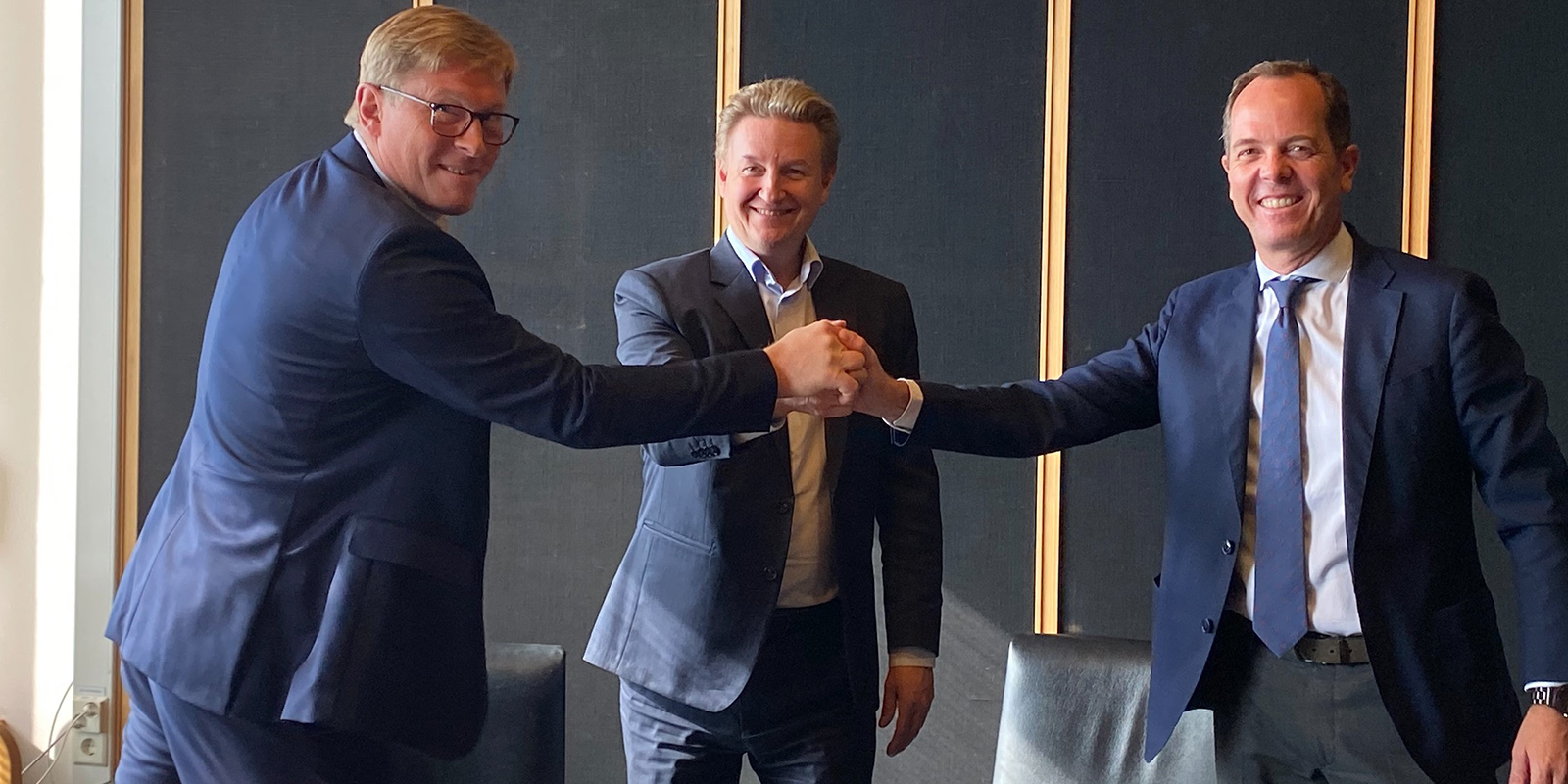 ACCIONA and its partner YIT have signed a contract with HELEN, one of the biggest energy companies in Finland, for the construction of the third-longest underwater tunnel in the world. The project will recover heat from seawater in the plant at Salmisaari for use as a district heating system for the Finnish capital, Helsinki.
The signature was attended by Huberto Moreno (CEO of ACCIONA's Construction Division), Juha-Pekka Weckström (HELEN CEO) and Pasi Tolppanen (EVP Infrastructure segment in YIT).
The €400 million+ project is for the construction of an underwater tunnel approximately 17 kilometres long –the third-longest of its type in the world– excavated by a Tunnel Boring Machine (TBM). It will collect seawater from the Baltic Sea at a temperature of 2 degrees Centigrade at a depth of around 70 metres.
ACCIONA's arrival on the scene in Finland will enable the company to consolidate its position in the Nordic countries, where it already has three projects in Norway.
INTERNATIONAL EXPERIENCE
As for the purpose of the infrastructure, this is the first project of this type built by ACCIONA, which already has long-standing experience in conventional tunnels and the use of TBMs of greater or lesser complexity for railway or metro lines worldwide. The company has extensive experience of underground construction with more than 600 kilometres of tunnels built. Among them, the longest railway tunnels in the Nordic countries (22 kilometres) in Norway or the Legacy Way tunnels in Brisbane (Australia), a project that has won several awards for its technical excellence and environmental protection measures. ACCIONA has also participated in the construction of metro lines in cities across the world such as Madrid, Barcelona, Bilbao, Hong Kong, Lisbon, Dubai or -more recently- Brazil (Line 6 of the Sao Paulo Metro), one of the biggest transport infrastructure projects in Latin America.