The ship St. Helena has reached the coast of Senegal after a four-week journey from Saudi Arabia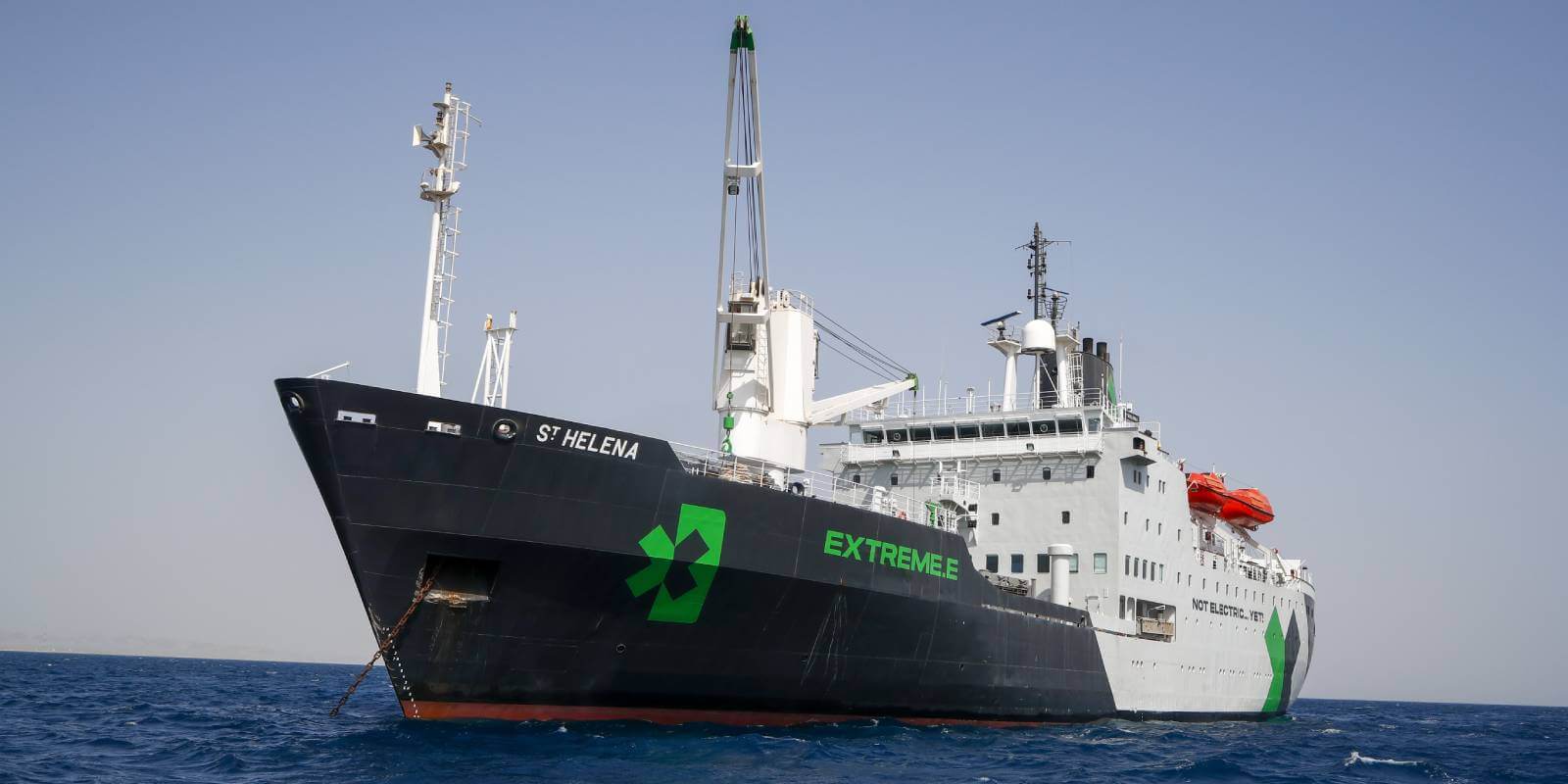 We're ready to take on the second stage of the race against the climate crisis. We've arrived in an iconic location in the world of competitive motorsport: Dakar. And we're here with the hope of winning the Ocean X Prix, the second of five Extreme E events, which will take place at Lac Rose on 29 and 30 May.
Did you know that the St. Helena is a ship featuring a myriad sustainable solutions? As explained by Extreme E, it has low-emission LED lights, water-efficient bathrooms and chairs made from recycled plastic bottles taken from the Mediterranean. Its kitchens have hydroponic systems for growing herbs and garnishes on board. The ship was remodelled prioritising energy efficiency and reducing its negative impact on the environment.
The St. Helena transports all of the race cars in the competition and has an on-board laboratory so that research can be carried out during crossings.