The company has adapted the TBM of over 15 metres' diameter used in the project to turn the M-30 into an underground ring road in Madrid.
The tunnelling machine will soon leave ACCIONA's Technology Park in Noblejas for Poland, where it will arrive in November.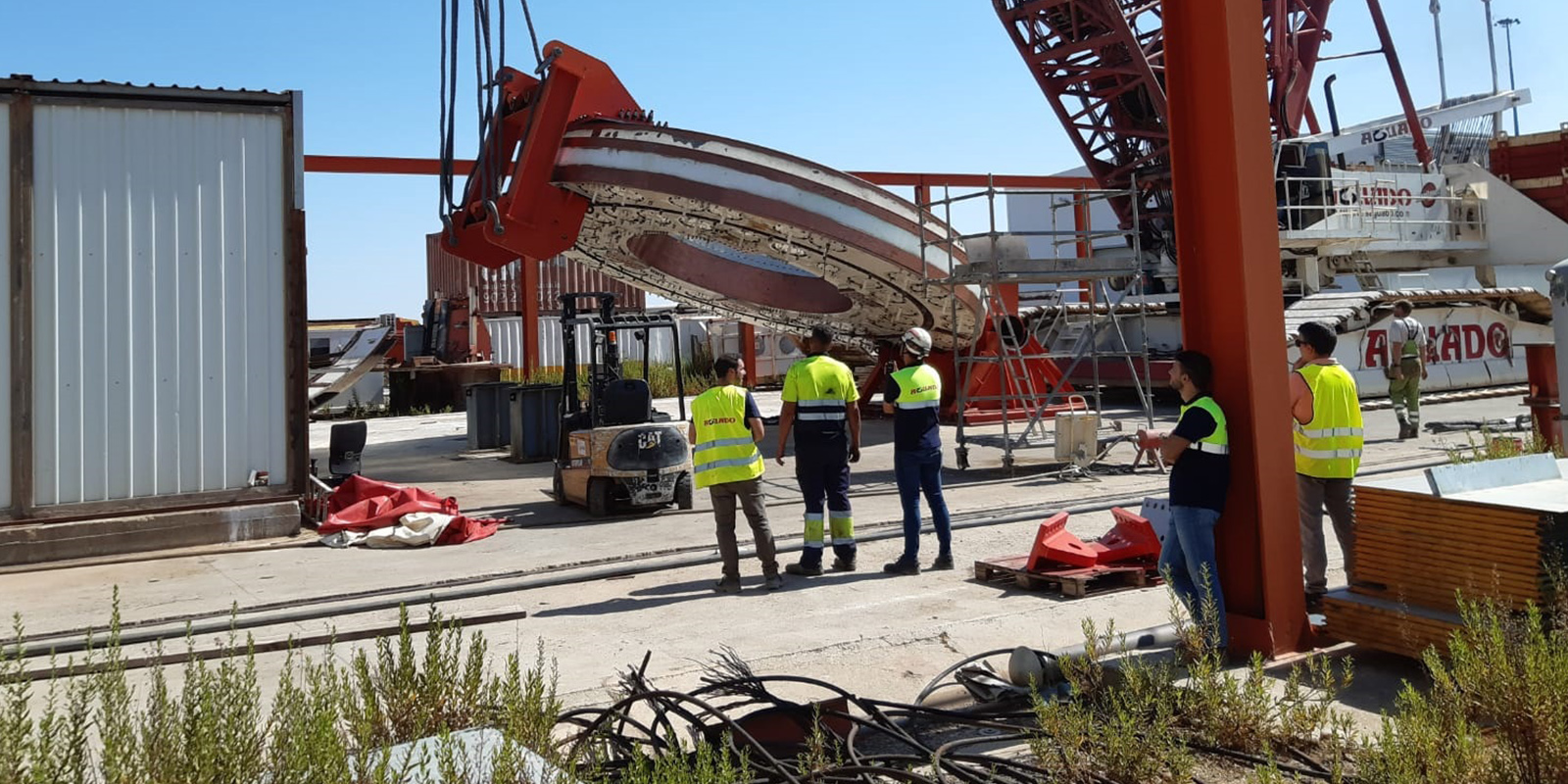 ACCIONA has reconditioned one of its single shield tunnelling machines to adapt it to the needs of the tunnel it will build on the S19 motorway in Poland.
An innovative solution has been devised in the Project Implementation Support Department, adapting the tunnelling machine used for over 16 years in turning the the North Tunnel bypass of the M-30 into an underground ring road to the needs of this new project. This TBM EPB-type machine achieved a world record in excavation diameter in the year it was manufactured.
The reconditioning of the machine, with a diameter of over 15 metres, has been carried out in ACCIONA's Technology Park in Noblejas (Toledo province), where more than 25 employees have worked on it.
The reconditioning of the tunnelling machine has meant the removal of one of the rockwheels on the previous machine, leaving it with one.  Some other improvements have been introduced, such as the replacement of mortar by a two-component system, the incorporation of a fast unloading system of concrete sections or the assembly of the ring in semi-automatic mode.
The new tunnelling machine also incorporates a polymer injection unit and an erector system, well as an innovative GPR system (Virgilius) on the excavation face, a geological prediction tool that allows the recording of data from the excavation face without the need for drilling. The ACCIONA team has also carried out modifications to the original language of the tunnelling machine so that it can operate in Polish or English.
The reconditioned tunnelling machine will leave for Poland in October and is expected to reach its destination in November.
One of the most technologically advanced Infrastructure projects in Poland
In 2020 ACCIONA was awarded the design and construction of a 10.3-kilometre section of the S19 motorway from the Rzeszów Południe turn-off to Babica, in south-east Poland, in a joint venture with its Polish subsidiary Mostostal Warszawa.
The section includes a double 2.2-kilometre-long tunnel, which ACCIONA will undertake using a tunnelling machine of over 15 metres' diameter. It will work at a maximum depth of 70 metres. This feature makes the project one of the most technologically advanced in the country.
The company will also construct two technical buildings and a tunnel management centre to ensure correct operation, guaranteeing the highest levels of safety for users.
Work on the project, with a budget of €500 million, began last March.