The project, awarded to the company last year, won in the "PPP Deal of the Year in the Middle East and Asia" category.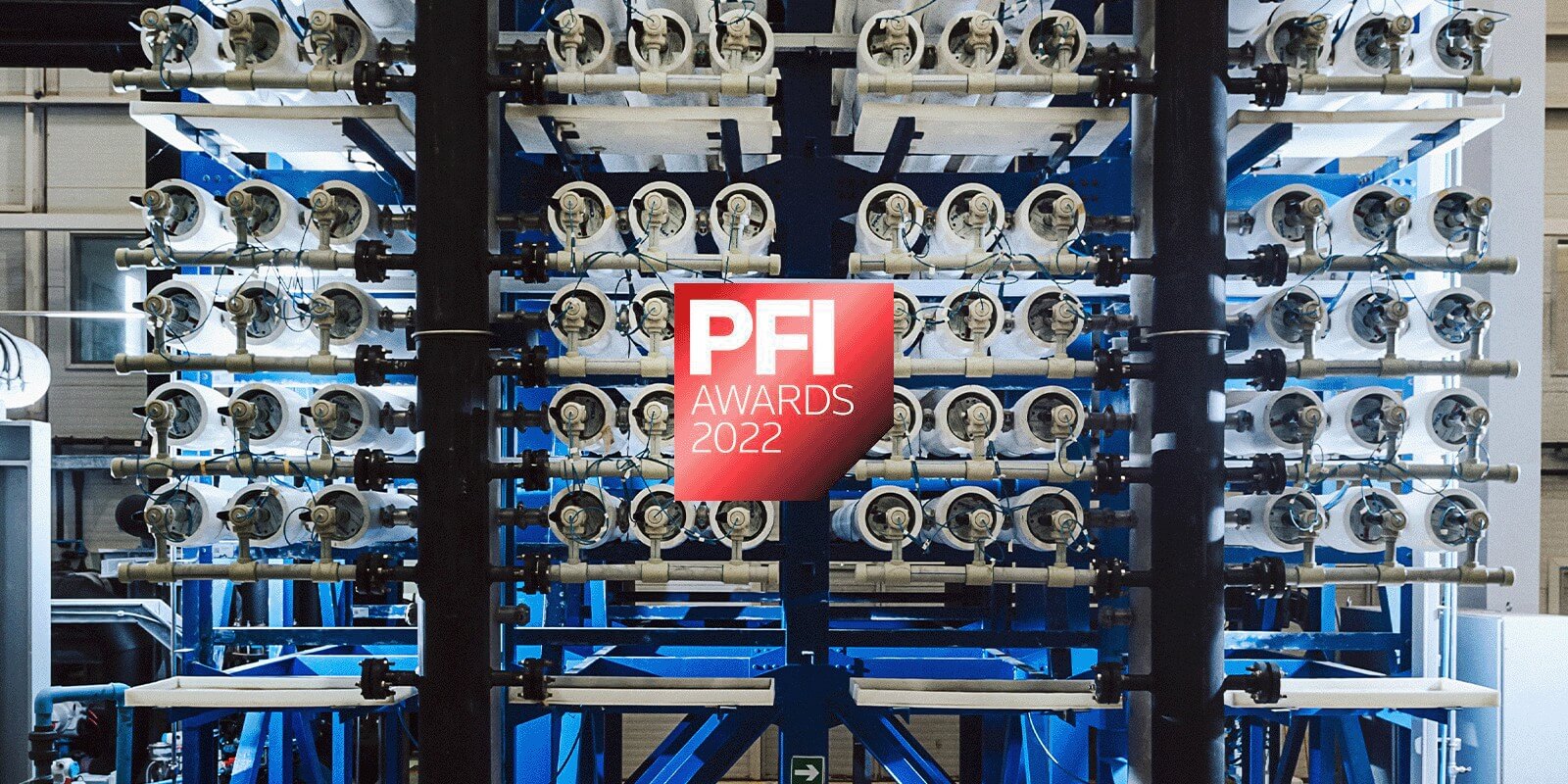 ACCIONA has been recognised for a further year in the PFI Awards, one of the most prestigious in the sector, awarded by Project Finance International magazine.
ACCIONA won in the "PPP Deal of the Year in the Middle East and Asia" category for the contract to finance, build and operate (for 25 years) three wastewater treatment plants in Saudi Arabia. The project was awarded to ACCIONA by the public Saudi Water Partnership Company (SWPC) in 2021, and the three plants included in the project are Medina-3, Tabuk-2 and Buraydah-2.
Following the construction phase, which will last for 2-3 years, the plants will handle a combined treatment capacity of 440,000 m³/day –with potential expansion up to 615,000 m³– to serve the cities of Medina, Buraydah and Tabuk. The contract represents the first Green Loan for a wastewater treatment plant (WWTP) in the MENA region, the first Project Finance deal based on the SOFR in Saudi Arabia and the first financing arrangement from a Muslim country for ACCIONA.
The prize recognises the main environmental characteristics of the project such as the recycling of wastewater for agricultural purposes, the use of renewable electricity to supply energy to the plants, and the contribution to national initiatives for the conservation and re-use of water under Saudi Arabia's Vision 2030 programme.
The prizegiving ceremony will take place in London on Wednesday 22 February.
The project
Once the construction of the plants has been completed, Medina 3 will provide a service to up to 1.5 million people in the existing and future residential areas near the city of Medina. The plant will initially have a daily treatment capacity of 200,000 m3, which could be extended to 375,000 m3/day. Buraydah 2 will provide a service to 600,000 residents and will support the expected growth of the city and nearby locality of Ash Shimasiya. Its capacity will be 150,000 m3/day. Tabuk 2, which will provide a service to 350,000 people, will have a capacity of 90,000 m3/day. It will cover most of the existing and future residential areas together with the Tabuk 1 WWTP, which is already operational.
The treated water will replace the use of raw water for agriculture, saving this very scarce resource and directly contributing to water security in the country. The expected daily saving of water is 190,000 m3/day in Medina 3, 142,500 m3/day in Buraydah 2 and 85,500 m3/day in Tabuk 2. Around 95% of the wastewater treated will be available for use in agriculture, and the remaining 5% will be used in the treatment plants themselves. Only a small amount of water will be lost during the sludge drying process.