The company is remodelling 29 km of highway between Arrúbal and Navarrete to improve its connection with the regional road network. The new road will be part of the future southern bypass around the city.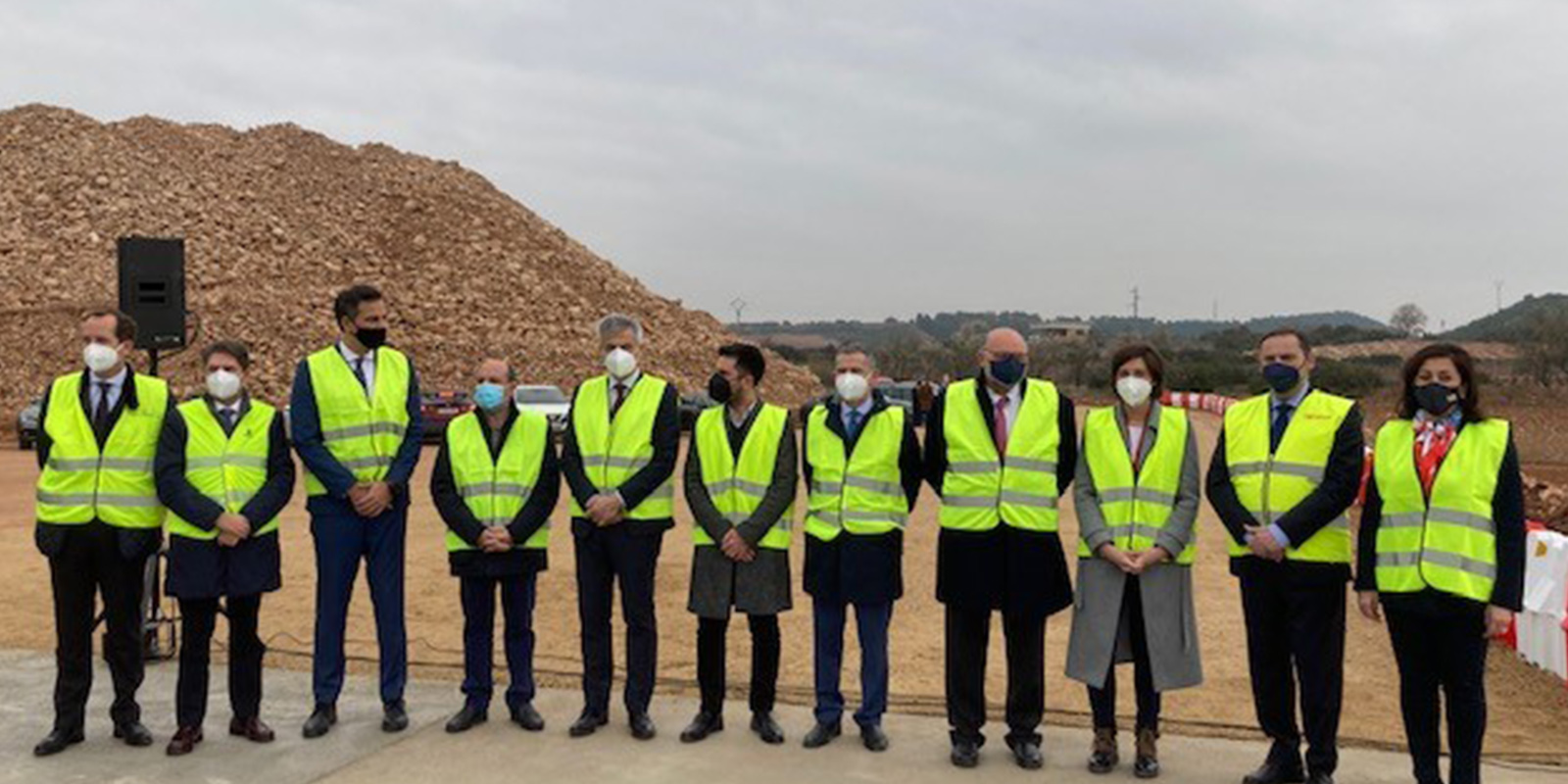 On Friday, ACCIONA received a visit from the Minister of Transport, Mobility and Urban Agenda, José Luis Ábalos, at the works for the Logroño Bypass (A-68), which connects the municipalities of Arrúbal and Navarrete in La Rioja.
The project, which is currently in progress, involves construction of a new bypass, which will make the N-232 an alternative route. Of the 29 km of road contemplated in these works, the new highway will make use of 24 km of the existing route of the AP-68. The project also includes construction of six new junctions, such as those at Agoncillo or Recajo, and upgrading various existing junctions.
The remodelling project includes additional actions such as construction of two new toll areas on the main road, refurbishment of the safety barriers and replacement of 50 farm tracks to provide road access to the farms affected by the modifications.
Execution of the project, which was awarded by the Ministry of Public Works in October 2019 to the joint-venture led by ACCIONA, is currently focused on developing "Connection 2", at the junctions for Fuenmayor, Lardero and Villamediana, as well as on "Connection 1".
The works site was also visited by the President of the La Rioja region, Concha Andreu, and the Mayor of Logroño, Pablo Hermoso de Mendoza, as well as the Director General of Highways, Javier Herrero, the regional government's representative, María Marrodán, and various representatives from the joint-venture led by ACCIONA.