Joaquín Jiménez, hydraulic works manager of ACCIONA's Special Projects specialist business unit, gave a talk to the students about one of Canada's largest infrastructure projects.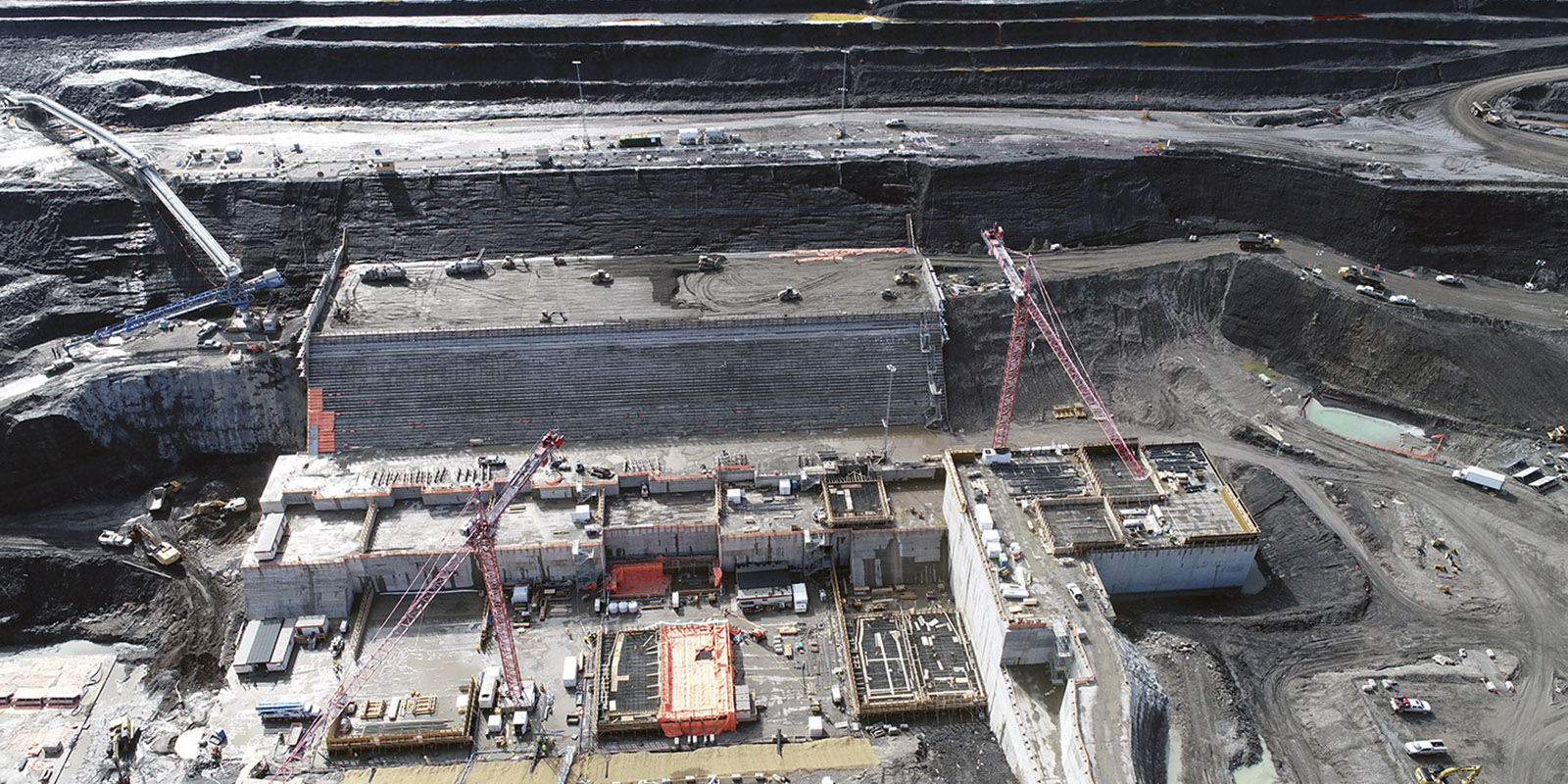 On 22 April, ACCIONA gave a talk for final year students at the Civil Engineering School of the Polytechnic University of Madrid about the main characteristics and challenges of one of the largest infrastructure projects that the company is currently working on – the Site C Clean Energy Project.
The project for BC Hydro, British Colombia's power company, is one of Canada's largest infrastructure projects. When it comes into operation, the power plant will have an installed capacity of 1,100 MW and will supply approximately 5,100 GW/h of power every year to the province's integrated electricity system.
The contract, awarded in 2015 to the Peace River Hydro Partners consortium, led by ACCIONA, consists of constructing a 60-metre high earthfill dam spanning more than one kilometre, two twin river diversion tunnels and a foundation structure with a volume of 1.8 million cubic metres of roller-compacted concrete (RCC) for the hydroelectric power station and spillways.
The consortium recently celebrated one of the project's key construction milestones, the completion of the two twin diversion tunnels and the subsequent diversion of the Peace River to be able to complete the earthfill dam across its channel. Each tunnel is 750 metres long with an 11 metre diameter, capable of channelling up to 3,000m3/s of water.
The process to line the tunnels, which used a custom-made slip form structure, took around one year to complete to ensure a perfect cure.
Once completed, Site C will be the third hydroelectric dam and power plant on the Peace River and one of Canada's largest dams. When it comes into operation, it will ensure the supply of clean and renewable energy for more than 100 years to an average of 450,000 households.
The most iconic hydraulic projects carried out ACCIONA include the highest dam in Spain, the Almendra, located between Salamanca and Zamora; the Nagore Dam on the Itoiz reservoir, which the company constructed in Navarre; or the Gouvães headrace tunnel for the hydroelectric complex on the River Tâmega in Portugal, the largest currently under construction in Europe.