The company firm gathers Philippine partners to advocate for work safety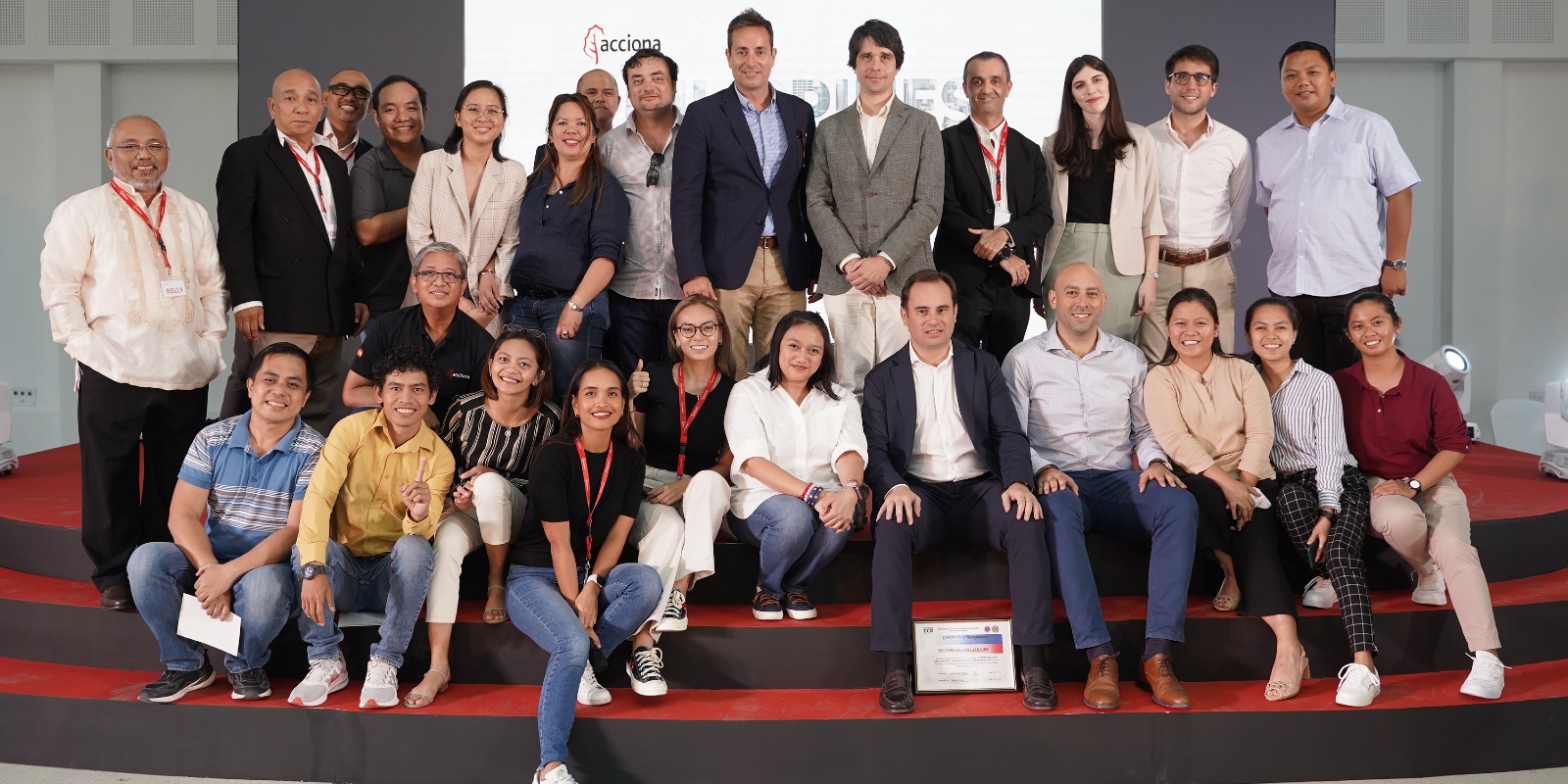 ACCIONA recently gathered over 200 public and private sector leaders and professionals at its first-ever Health and Safety Day (H&S Day) in the Philippines to commemorate the World Day for Safety and Health at Work, held annually on April 28 to promote the prevention of occupational accidents, diseases, and deaths.
The event covered occupational safety, risk management, emergency response, and applicable technologies, discussed innovative solutions for ensuring employee well-being and reducing workplace hazards, and highlighted practical safety skills at work. Sidney Dekker, the bestselling author of The Safety Anarchist, was the keynote speaker. He emphasized the importance of workplace safety resources and awareness. Other resource persons were representatives from PERI, the leading formwork and scaffolding systems manufacturer and supplier, Tseung Kwan O, the first desalination plant in Hong Kong set to supply the region with 5% of its water consumption, and the ACCIONA Group.
"As a global company that develops and manages sustainable infrastructure and renewable energy solutions spanning the entire value chain, ACCIONA puts the welfare of the planet, the markets we are present in, and the partners working with us at the heart of what we do," Ruben Camba, ACCIONA's Director of Infrastructure in Southeast Asia, said. "In today's evolving business landscape, we believe that a safe and healthy working environment remains a fundamental principle and right at work. To ensure this, we recognize that beyond simply ensuring our employees' and subcontractors' safety and health, we must proactively promote risk-free working environments and a culture of prevention and well-being, leveraging our global learnings and experiences. As we expand our footprint and investments in the Philippines, we look forward to holding more H&S Days and continuously championing health and safety best practices in our sector."
ACCIONA's H&S Day was supported by key sponsors PERI, Trevi, MJM Trading, DMCI, Bauer, GHD, and partner organizations Philippine Constructors Association (PCA) and Construction Management Development Foundation (CMDF).           
ACCIONA, which has operated in the country since 2016 and opened its Manila commercial office in 2019, has already become one of the most extensive construction and water contractors in the country, incorporating modern and sustainable technologies, designs, and innovations in milestone projects, including the Cebu Cordova Link Expressway (CCLEX) as part of the consortium of Cebu Link Joint Venture (CLJV) with Metro Pacific Investments Corporation, railway lines connecting Malolos with Clark International Airport, the DWTP Putatan II water treatment plant in Muntinlupa for Maynilad Water Services, and the DWTP Laguna Lake with a target final treatment capacity of 150,000 m3 per day. These ACCIONA projects have employed more than 5,000 people in the Philippines. Beyond its infrastructure projects, the company is committed to social responsibility in the Philippines by establishing its corporate foundation, acciona.org, which aims to provide safe, affordable, and sustainable access to energy, water, and sewerage systems to disadvantaged communities. Its first project was "Luz en Casa El Nido," which gave more than 100 underprivileged homes access to solar power.