The jury highlighted the design and engineering work carried out by the consortium for the Cebu Cordova Link Expressway (CCLEX) project in the Philippines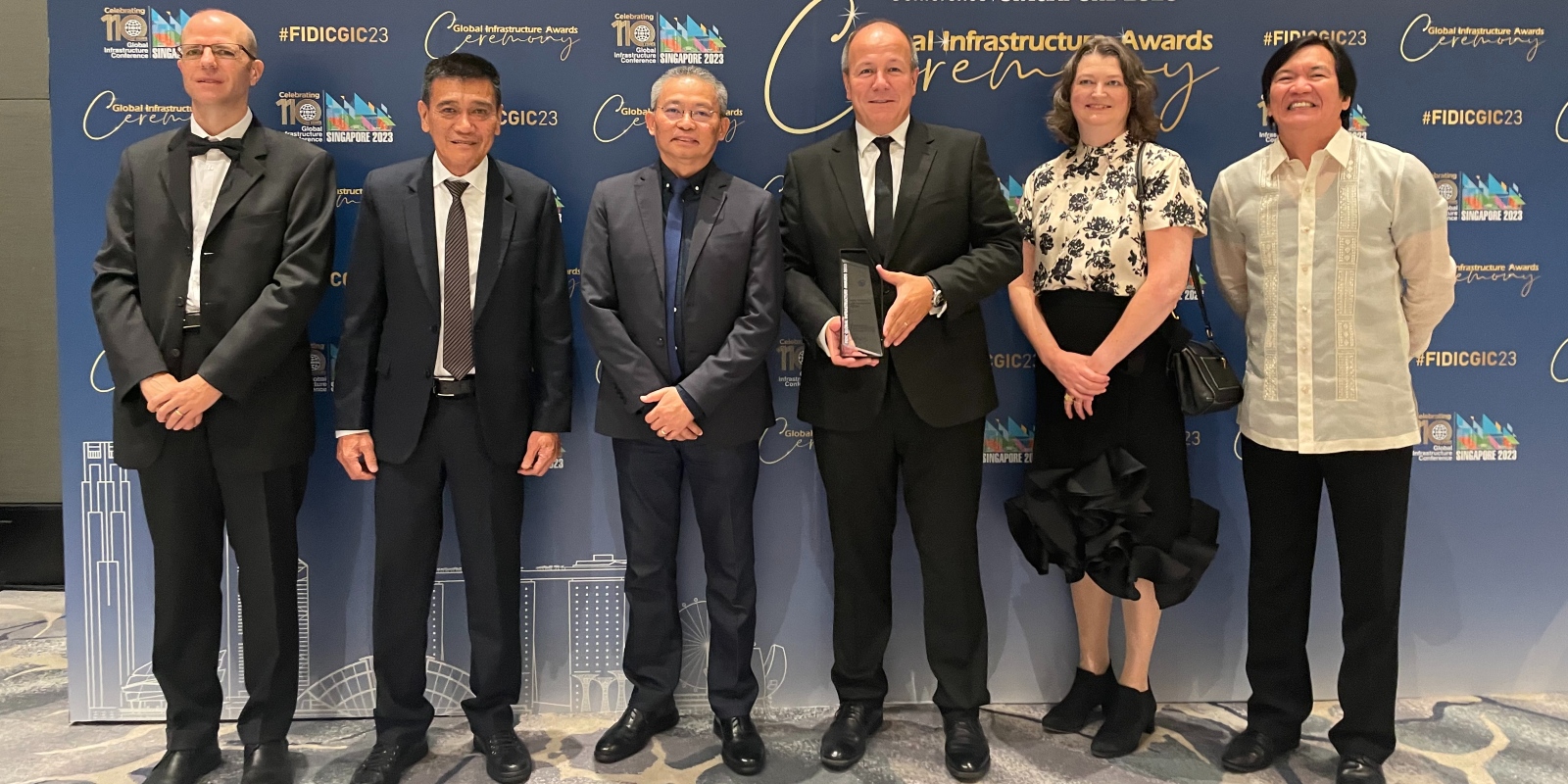 On September 12th, ACCIONA and its partners in the Cebu Link JV consortium, with the support of the client Cebu Cordova Link Expressway (CCLEX), were honored at the FIDIC Project Awards 2023 for the design and construction of the iconic cable-stayed bridge in Cebu (Philippines).
These awards recognize the achievements of engineering firms around the world and the significant impact that projects have on improving the social, economic and environmental quality of life. Sustainability and integrity principles are highly valued factors in projects, in addition to the quality of their design.
Julio G Ruiz Cabrero, ACCIONA's regional director of Operations, accepted the award at a gala ceremony held as part of the FIDIC International Infrastructure Conference in Singapore.
The project
Awarded in 2017 by the Cebu Cordova Link Expressway Corporation (CCLEC) - a subsidiary of the Metro Pacific Tollways Corporation (MPTC) - the project involved the design and construction of a 650-meter cable-stayed bridge, the longest in the Philippines, with a central span of 390 meters between pylons. It also included the construction of several viaducts and a 5.2-kilometer section of roadway over an embankment.
Due to the technical and logistical complexity of the project, much of the work was carried out using ACCIONA's own equipment, designed by the company, such as a beam launcher, which was essential for the construction of the accesses to the main bridge. In total, more than 150,000 m3 of concrete, 31,000 tons of grade 75 steel and 965 tons of prestressed concrete were used in the construction of the bridge's stays and prestressing.
Inaugurated last April, the bridge now carries nearly 50,000 vehicles per day, connecting the city of Cebu - the Philippines' second largest economic and commercial centre after Manila - to Mactan Island via Cordova.