ACCIONA will take part in the 2022 IDA World Congress with a strong representation of delegates in a number of presentations, all of them related to desalination, as well as having a stand in the exhibition area.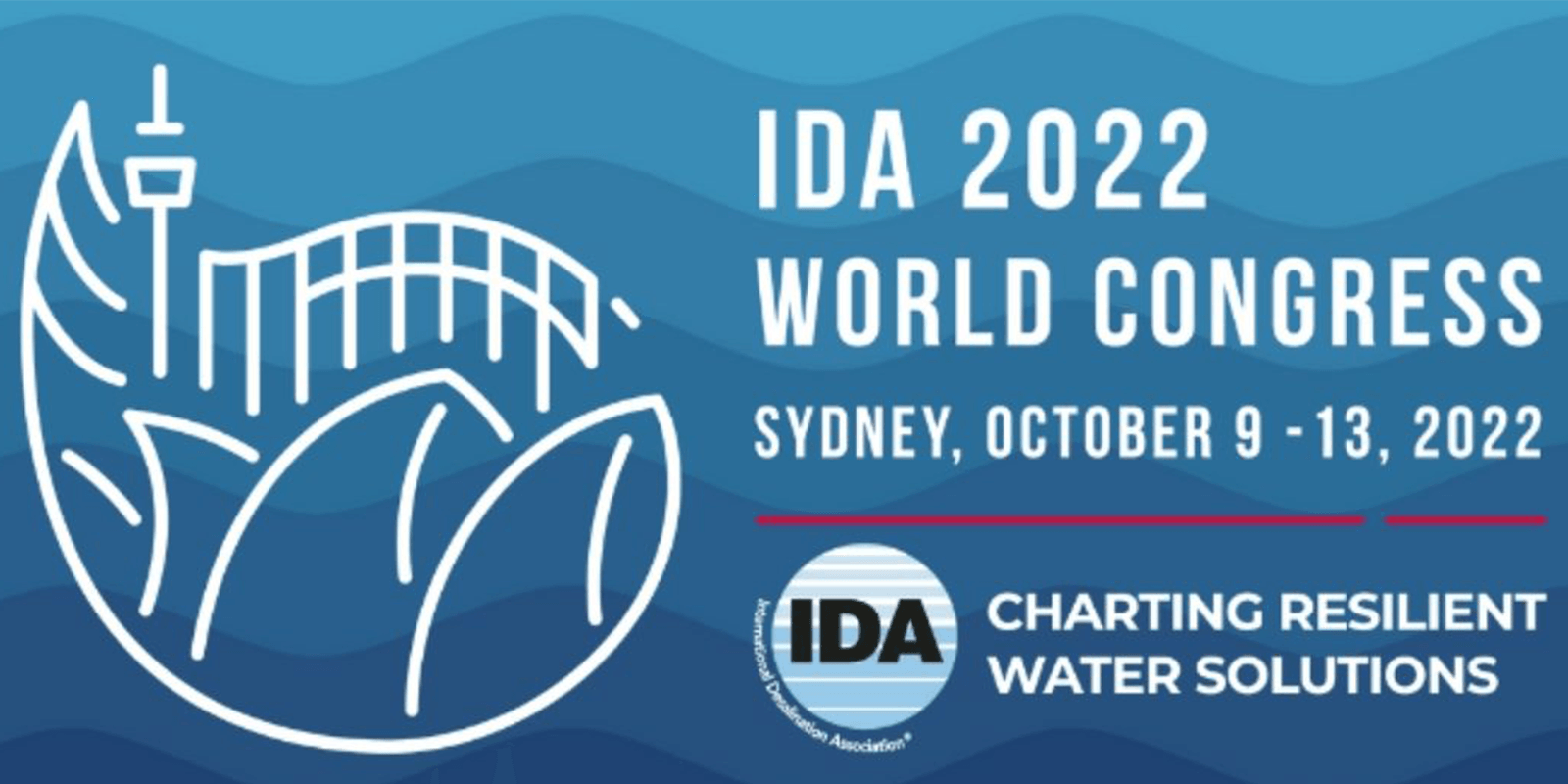 ACCIONA will be present in the 2022 IDA World Congress organised by the International Desalination Association to be held in Sydney (Australia) from October 9-13 this year. The Congress will consist of five days of technical sessions, conferences, roundtables, workshops and interactive sessions, in which key players in the desalination and water reuse sector will take part.
During the Congress, issues related to solutions in the fields of desalination and water reuse will be discussed in the face of the growing demand for water and threats to water security. The Congress theme, "Charting resilient water solutions" will emphasise the major role of both desalination and water reuse in addressing the future challenges related to water. ACCIONA will take an active part in the event with its own stand and speakers in a series of colloquia.
José Diaz-Caneja, Director-General of ACCIONA's Water Division, will take part in a panel that will analyse the results and success stories of public-private agreements in the water sector.
R&D+I Director Jorge Malfeito will intervene as a presenter in the sessions titled "Success stories of desalination plants and improvements in their processes" and "Power and efficiency of integrated floatation-filtration re-treatment systems for seawater desalination".
Javier Artal, Operations Manager of the Adelaide desalination plant in South Australia, will be present in the sessions titled "Desalination to relieve drought in Australia", "Start-up of O&M; maintenance challenges" and "Studies on the performance of sulfuric acid shocks in reverse osmosis membranes". He will also speak about ACCIONA's Umm Al Houl desalination plant in Qatar, which has a daily treatment capacity of 284,000 cubic metres.
Cliff Stone, Business and Operations Manager Southeast Asia and Australia, will speak in the panel on "Big data and data supervision in desalination" about digital techniques and projects for the supply of desalination.