The system is operating in the Conservation Centre the company manages on the A-2 highway at Torija (Guadalajara). Its aim is to avoid accidents by vehicles encroaching on areas where roadworks are taking place.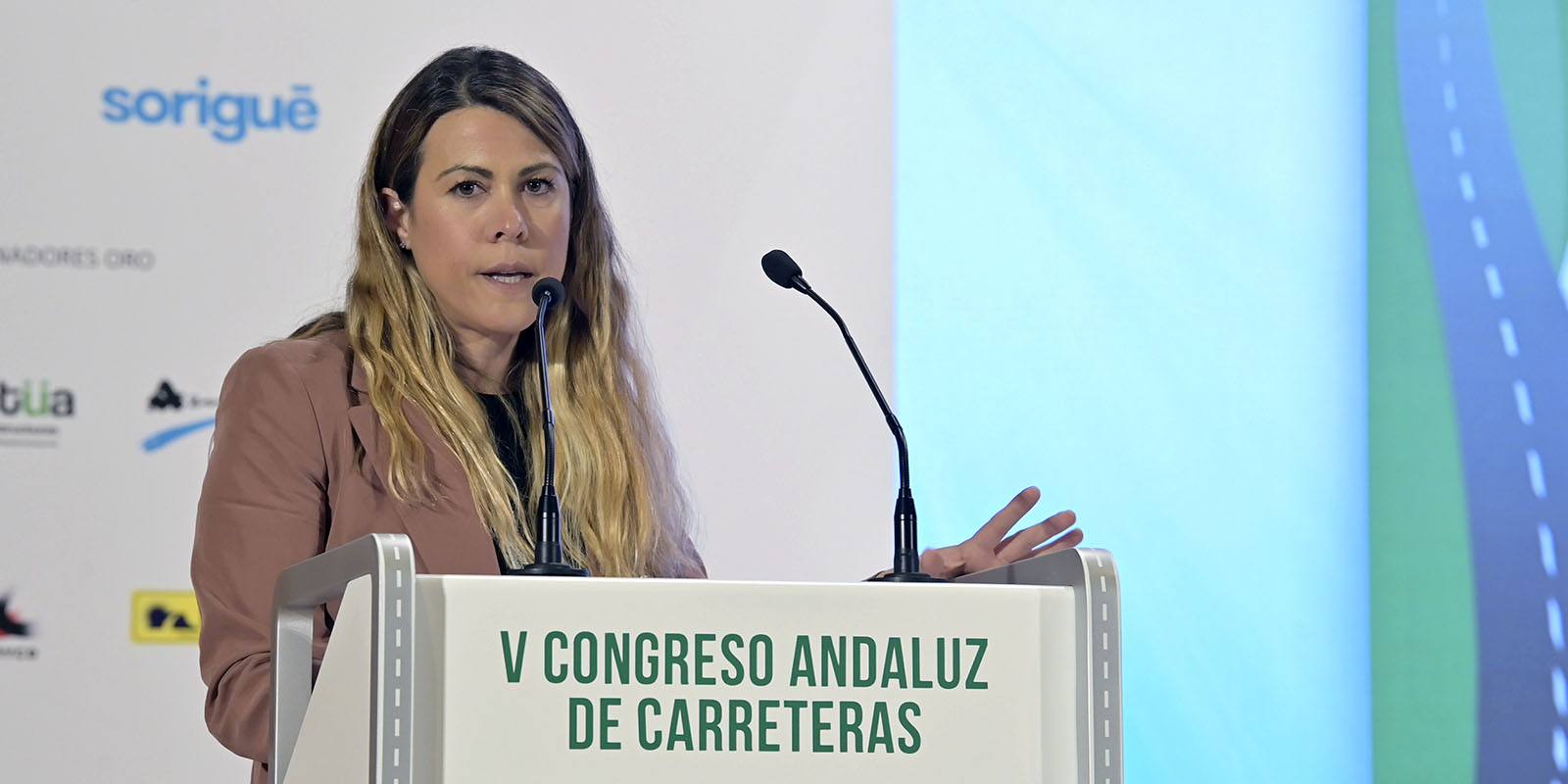 On April 8th 2022, ACCIONA took part in the Andalusian Roads Congress, held in the city of Granada.
In one of the round tables organized during the congress, Cristina Samperio, Head of the Studies Area in the Infrastructure Maintenance area of ACCIONA, presented the new Vehicle Range Detection System (SDA) developed by the company.
The aim of this system is to improve the safety conditions in which road conservation and repair workers operate, particularly during occasional downtimes by security guards and situations involving lane closures; this is a priority for the company.
The system consists of a series of long-range sensors and artificial vision software that detect situations of real risk, warning the workers sufficiently in advance so that they can react before an encroachment takes place.
To achieve this, the SDA system is installed in all the vehicles used in road conservation work, increasing workers' safety -even before they leave their vehicle- regardless of the operation they are going to carry out.
After three years of tests, the system is now operational in the Conservation Centre managed by ACCIONA on the A-2 highway at Torija (Guadalajara). It is part of the "Zero IoT" project aimed at reducing work accidents suffered by road maintenance operators and will be implemented in our conservation centres in British Columbia from this summer, and gradually in all our contracts.
Over the three years of development of the system, apart from detecting the presence of vehicles a long distance away, together with the speed of approach, type and lane they are in, ACCIONA has made the system capable of detecting lane encroachments in the working zone or any area digitally defined by an operator. This means that the operators can define their 'protected' working zone in advance through a tablet or mobile phone from inside a vehicle before starting work on the road. Furthermore, if a vehicle encroaches on the protected zone or the operator goes outside it by mistake, he/she receives a signal that warns of the possible danger (via sensors on his/her body and sound-light devices), giving him/her enough time to get to safety.