Climate change resilience project and first green finance initiative in the U.S. officially underway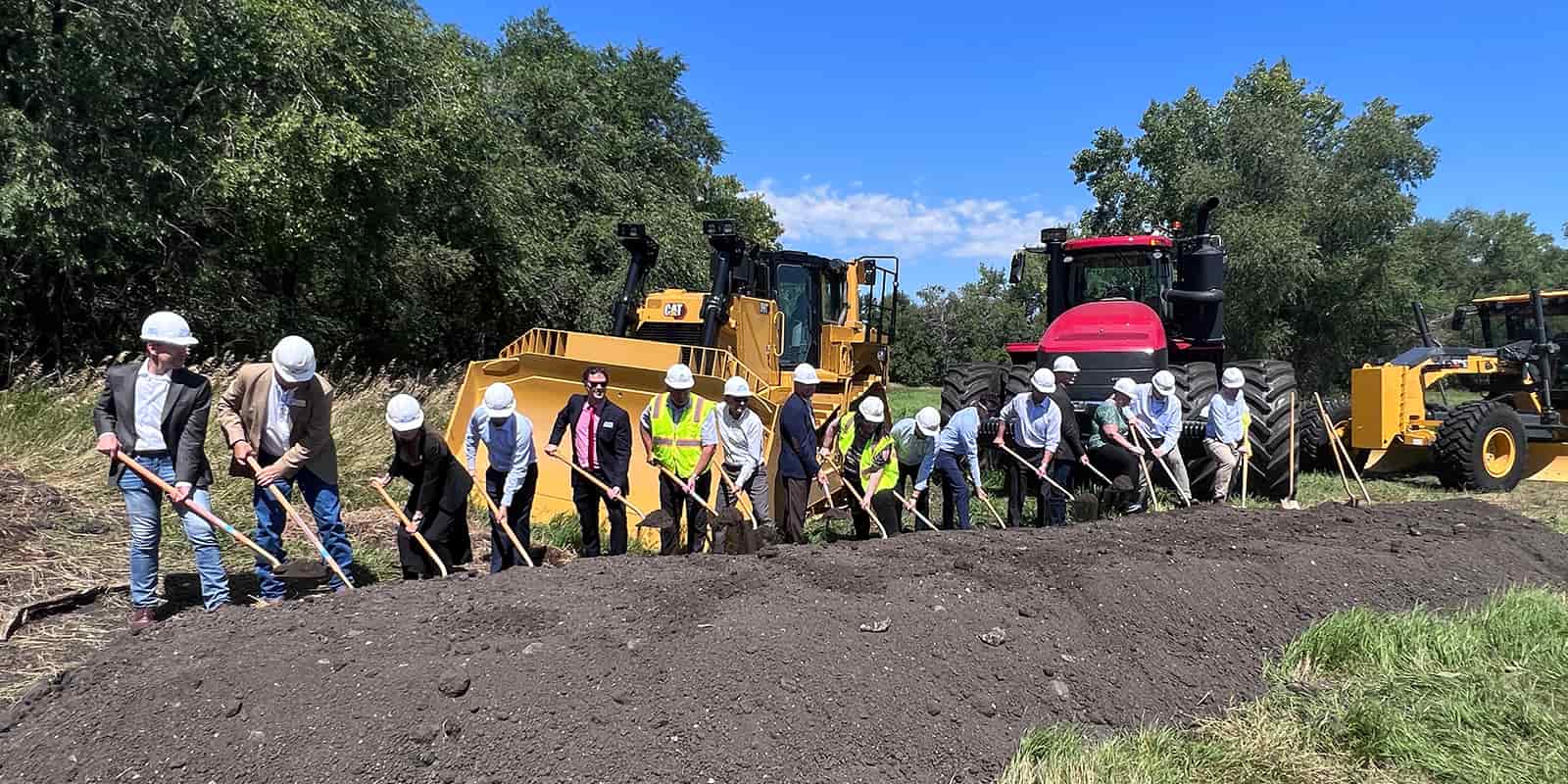 A groundbreaking ceremony was held today to signal the start of the Fargo-Moorhead Area Diversion (the project), a historic project as the country's first sustainable infrastructure development under a public-private partnership and first green finance project.
The Red River Valley Alliance (RRVA) – the joint venture (JV) between ACCIONA, Shikun & Binui USA and North American Construction Group – hosted the ceremony in conjunction with the Metro Flood Diversion Authority (MFDA) and ASN Constructors, with senior government and community stakeholders of the project and representatives from the consortium companies in attendance.
"As a representative of ACCIONA and as the RRVA CEO and Project Manager, I am thrilled to mark the start of this historic infrastructure project alongside our construction partners, client and key stakeholders," said Esther Madrigal Diez.
"Infrastructure has the power to breathe new life into a community, and the JV's portion of this climate change resilience project will protect hundreds of thousands of people, their homes, businesses and livelihoods from Red River flooding into the future."
RRVA is financing, designing, constructing, operating and maintaining the diversion channel and associated infrastructure portion of the wider Fargo-Moorhead Area Diversion comprehensive project. The JV will construct a 30-mile (48 kilometer) diversion channel around the Fargo, North Dakota metropolitan area, a diversion outlet, two aqueducts, 14 drainage inlets, two interstate crossings, 12 county road crossings and three railroad crossings. It will also operate and maintain the project for a 30-year period.
This infrastructure project is the first green finance initiative in the U.S. specifically designed for climate change adaptation which, once complete, will protect more than 235,000 people from the catastrophic effects of potential flooding from the Red River.
Construction of the diversion channel will start in fall 2022 and is scheduled to be complete in 2027.
Project progress updates are available on the Fargo-Moorhead Area Diversion website construction status page.