The campaign coincides with World Toilet Day (19th November) in a number of cities in Spain
Hoardings and stickers will be placed near gutters and drains in the main streets and squares of cities to warn people of the economic and environmental damage caused by poor use of sanitation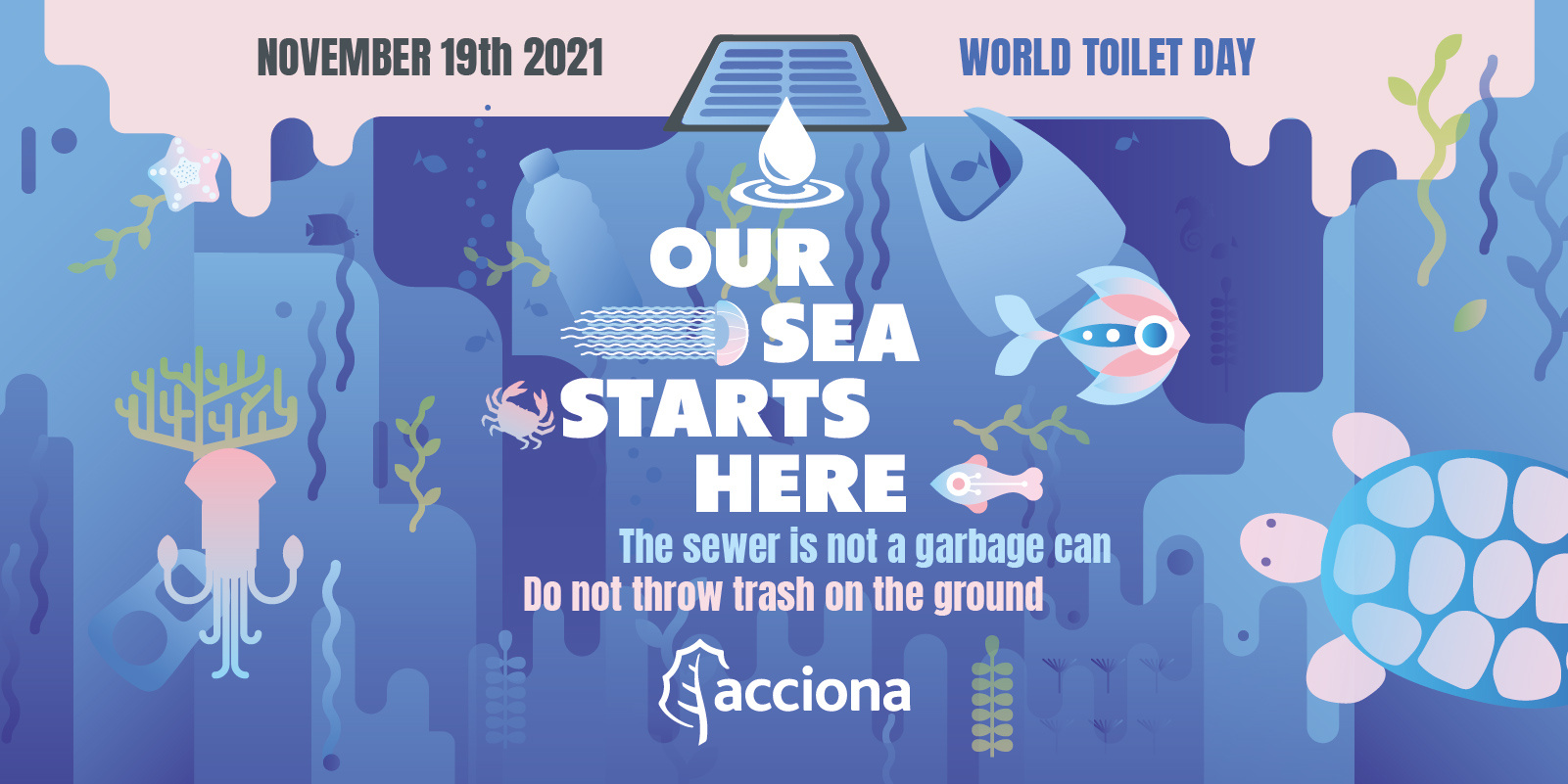 As part of World Toilet Day, held on 19th November, ACCIONA is launching a campaign titled "Our sea starts here", in coastal localities, and "Our river starts here", in inland places. The aim is to create awareness around this basic service and to highlight the efforts made by cities, towns and villages to guarantee it.
The campaign points up, in graphic form, the environmental and economic damage caused by the deficient use of this essential service, for example, when people throw litter on the ground that ends up in the drainage/sewerage system.
To do this, a number of hoardings and stickers with the campaign slogan will be placed near gutters and drains in a number of cities in Andalusia, the Balearic Islands, the Region of Valencia and Madrid.
Sanitation networks -hidden below our streets- are essential to ensure good quality of life and the smooth operation of towns/villages and cities. In many places it is a service that goes unnoticed, but this is not the case in many other parts of the planet.
It is estimated that six out of ten people lack access to safe sanitation facilities, and four billion people do not have access to basic services such as toilets or latrines.
ACCIONA takes on this challenge, providing sustainable technological solutions that ensure access by everyone to decent, safe and sustainable sanitation services.