Two, six-metre diameter tunnel boring machines (TBM) in operation at Broadway Way Project in Vancouver, British Columbia
Each TBM weighs about one million kilograms.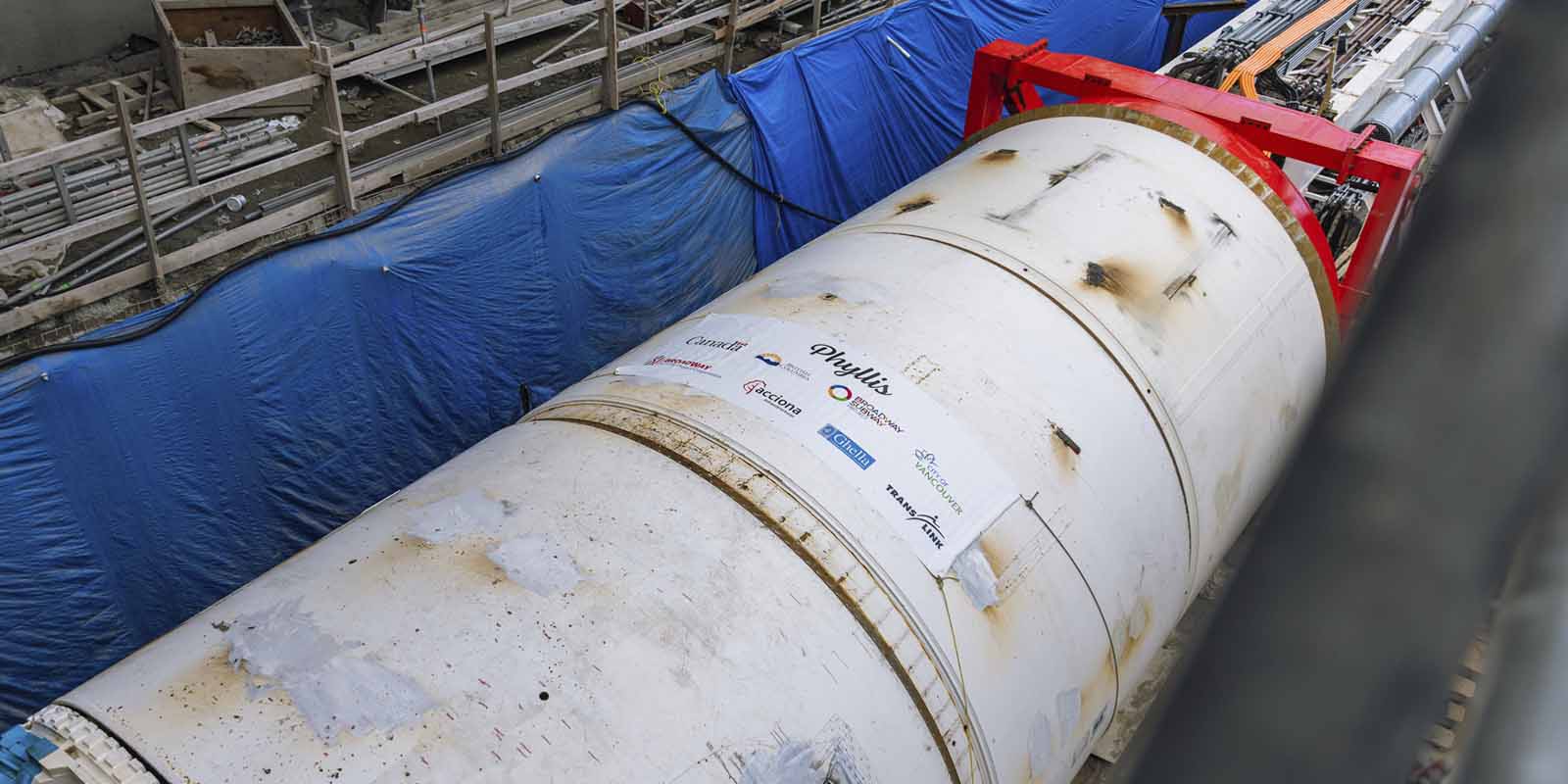 The Broadway Subway Project has reached a major milestone with the launch of its second and final tunnel boring machine (TBM), 'Phyllis'.
Phyllis joins Elsie – the project's first TBM which launched in the fall of 2022 – on the five-kilometre tunnelling journey from the future Great Northern Way-Emily Carr Station to the future Arbutus Station.
The cylindrical TBMs, each measuring six metres in diameter and weighing about one million kilograms, are tunnelling below the Broadway corridor where six new underground stations will provide subway access to local communities and a connection to the Canada Line service.
The twin tunnels are part of the 5.7-kilomtre extension of the Millennium Line, from VCC-Clark Station to Broadway and Arbutus, and will connect to the existing VCC-Clark Station via a 700-metre elevated section of rail.
Elsie is set to break through at Mount Pleasant Station in 2023, with Phyllis to follow.
Learn more about the TBMs.