From March 3 to 10, the company will be offering visitors to the Plaza de España in Madrid a variety of experiences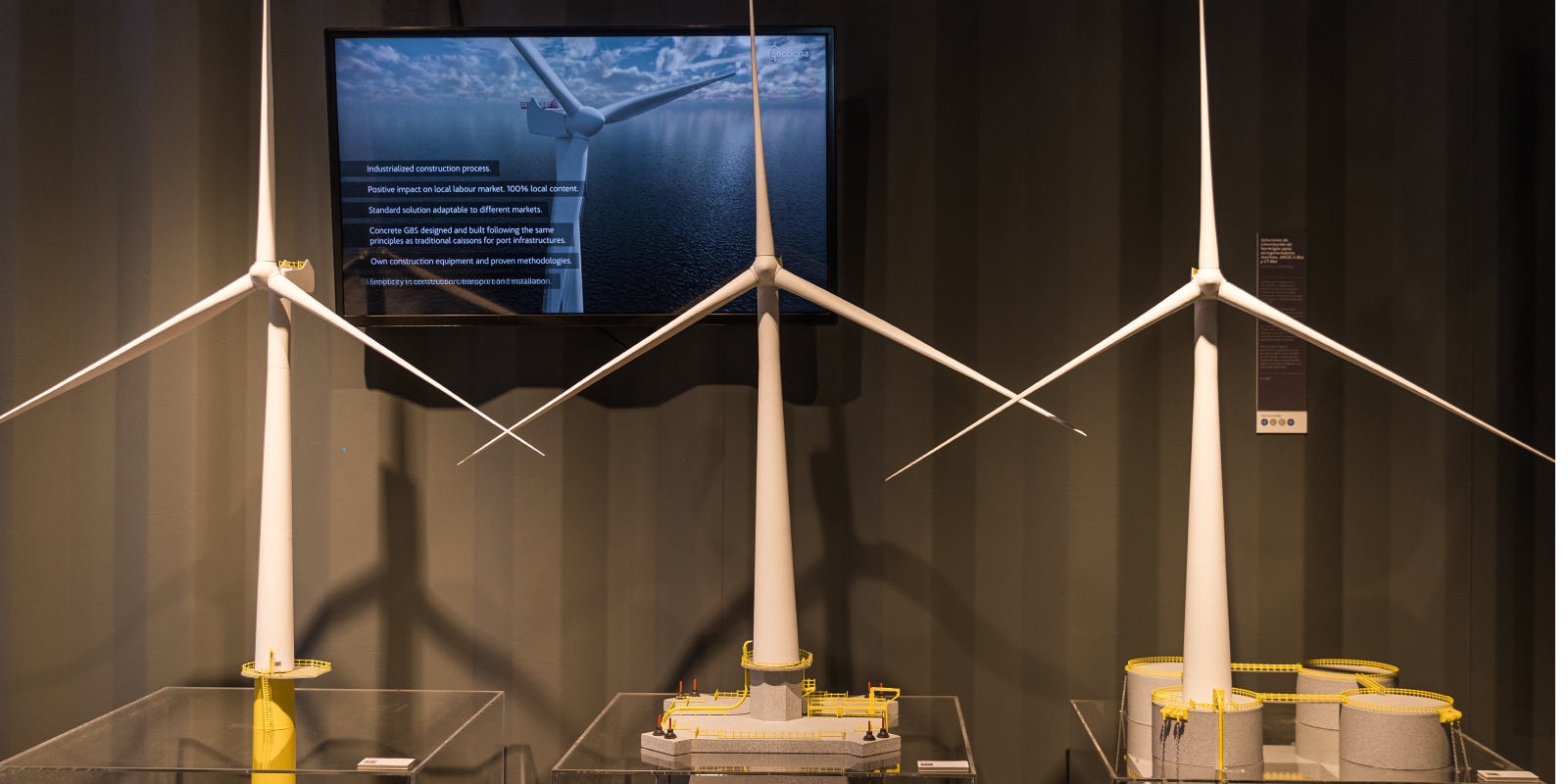 ACCIONA will once again be present at the Madrid Civil Engineering Week, an initiative organised by the Madrid Civil Engineering Association (Colegio de Ingenieros de Caminos, Canales y Puertos de Madrid), which will be held in the Plaza de España (Madrid) from March 3 to 10.
The main objective of this initiative is to bring the work and professional activities of civil engineers closer to all citizens. For this edition, an attractive exhibition area of 350 square meters will be set up under the motto "Journey through Civil Engineering", which will show in an up-close and tactile way the contribution of civil engineers to the lives of all people.
During these days, ACCIONA will be offering visitors various activities:
Virtual Reality Experience
The company will offer an immersive experience with different infrastructure projects; using the glasses, visitors will be able to travel to works in progress, such as the Centennial Bridge in Seville, the Muskiz wastewater treatment plant in Vizcaya, or the A-27 Valls-Montblanc highway in Tarragona.
Mock-up concrete foundation solutions for offshore wind turbines
ACCIONA will also exhibit models of the three concrete foundation solutions it has developed for offshore wind turbine supports, one fixed (ARGO) and two floating (CT-bos and S-bos).
The Gravity Solution (ARGO) is an innovative formula for industrializing the process of manufacturing, assembling and transporting fixed foundations, thanks to the use of concrete, which is more durable than steel, avoids the environmental problems associated with pile driving, and is highly competitive and technically suitable, especially in difficult terrain.
The other two innovative and robust floating solutions, S-bos (semi-submersible) and CT-bos (TLP), which are focused on mass production, significantly increase local content in the deployment areas and provide an important improvement in the supply chains, implying a significant reduction in the carbon footprint during the construction processes. 
Workshop on innovation and the use of robotics in infrastructure projects
On March 9, from 6:30 pm to 7:30 pm, ACCIONA will hold a presentation/workshop to share one of its recent success stories in the use of robotics in construction projects. In this case, specifically the use of a SPOT quadruped robot in the construction of mining tunnels in Chuquimata, Chile. This application was awarded in the 8th edition of the ITA Tunnels and Underground Space Awards.
During the presentation, the company will also highlight other innovative developments it is currently working on through its Construction Technology Center.