It has a total of 221 rooms, communal spaces such as parking and an open-air terrace, and an administration and management area.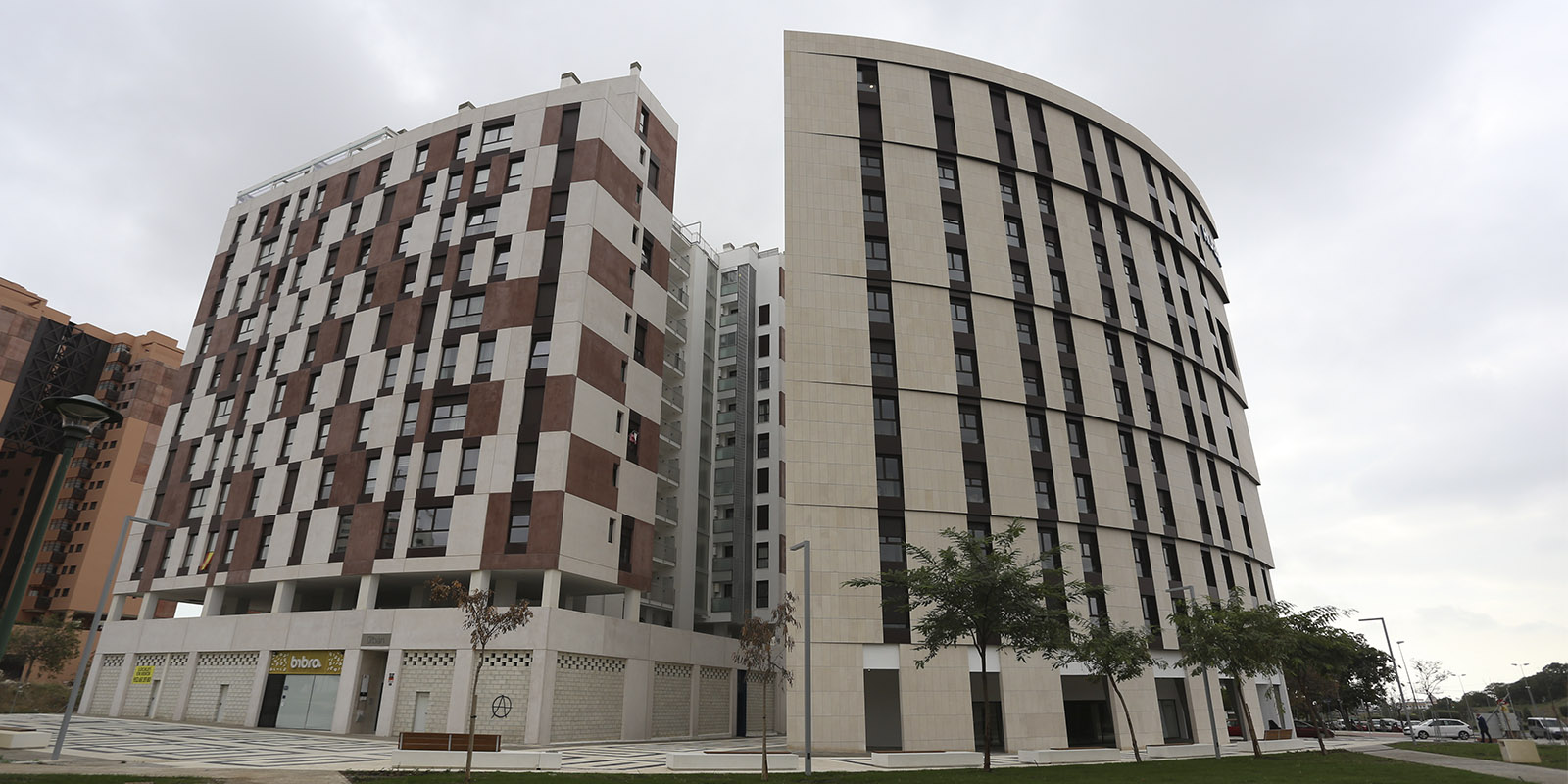 On 18 November, ACCIONA celebrated the end of construction of a student hall of residence built for HUBR in Malaga.
The project consisted of constructing an 11-storey building with 221 rooms, communal areas such as parking and an open-air terrace, as well as an area for the administration and management of the residence.
To mark the end of the works, ACCIONA organised an event at the residence's facilities which was attended by the Vice-chairman of the company, Juan Ignacio Entrecanales, other members of ACCIONA, representatives from the client and other parties involved in the project.
ACCIONA has extensive experience in this sector having constructed student residences for private clients in cities such as Albacete, Cádiz Castellón, Lleida and Murcia.  It was also recently awarded contracts to construct three student residences in Seville, Granada and at the Polytechnic University of Cartagena (Murcia). Furthermore, the company operates five residences in Spain with a total of 1,200 beds.
In the university sector, ACCIONA has constructed and operates the Faculty of Law at the University of Barcelona, and the San Luis de Potosí University Campus in Mexico, both under public-private partnership agreements.