The Prime Minister, Scott Morrison, attended the final breakthrough of the twin tunnels, one of the key construction milestones on the project.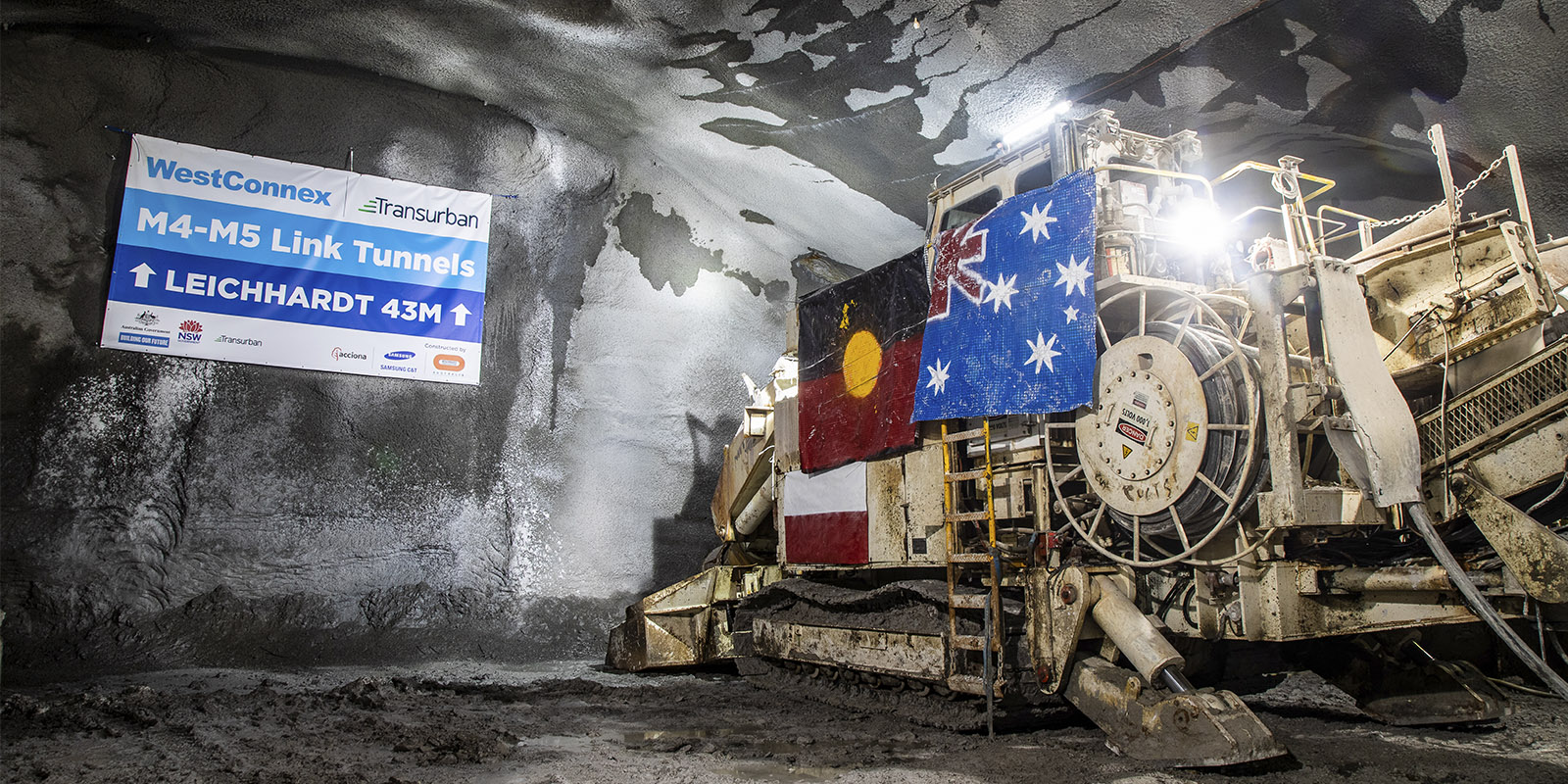 On 5 November, ACCIONA and its partners on the WestConnex project completed the excavation of the M4-M5 twin link tunnels in New South Wales (Australia).
The $16.8 billion contract to design and construct the two 7.5 km road tunnels that will connect the new M4 in Haberfield with the M8 in St Peters, will provide all of the benefits of a continuous and integrated WestConnex highway.
The event to mark the final breakthrough was attended by the Australian Prime Minister, Scott Morrison, and the Australian Minister for Communications, Urban Infrastructure, Cities and the Arts, Paul Fletcher, among other dignitaries.
The project, which is scheduled to be inaugurated in 2023, will slash travel times between the Blue Mountains and Rozelle, improving road safety and easing traffic congestion in neighbouring areas such as Parramatta Road. The journey between Parramatta and Sydney airport will be shortened by up to 40 minutes and will also make commuting to Sydney easier for people that do not currently have quick and easy access to the capital.
To complete this project, which is considered to be one of the most important in the country in terms of highway infrastructure, it is estimated that more than 9,000 jobs will be created, including workers and subcontractors.