The exhibition will be held at the Rimini Expo Center from November 7-10. The event promotes the adoption of the circular economy in major industrial supply chains, as well as the remediation and ecological regeneration of soil and the hydrosphere, coasts and cities.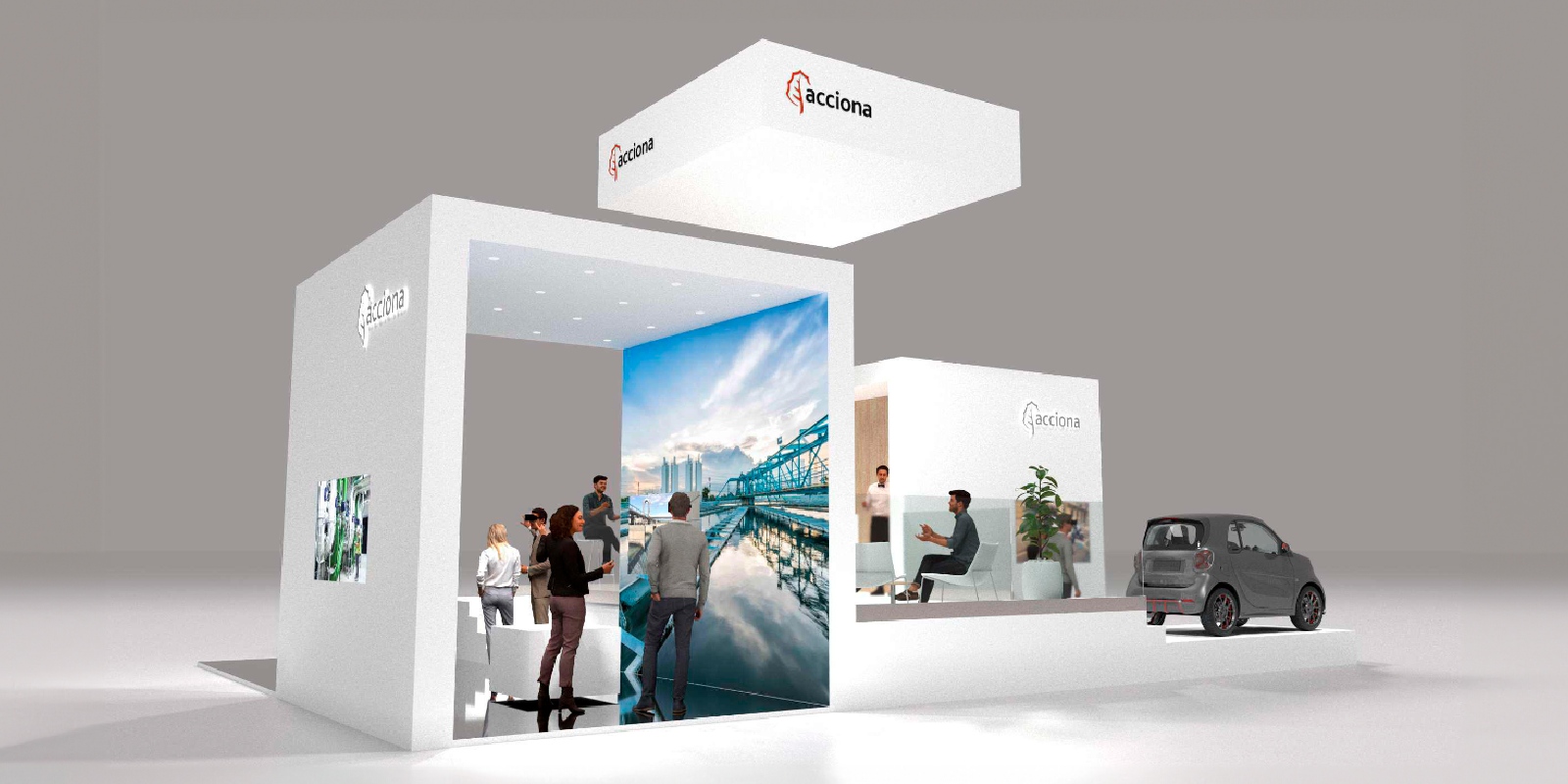 Ecomondo Expo opens on November 7, this year held in Rimini, Italy, where ACCIONA's Construction, Water and Energy businesses will be present on a 96m2 stand with a recharging point and Silence, with the NanoCAR S04.
Visitors will be able to interact with the projects through five different experiences, thanks to virtual reality glasses available at the stand. During the event, ACCIONA will also give 3 presentations on panels dedicated to desalination, water reuse in agriculture and digital transformation.
By participating in this event, ACCIONA, a world leader in sustainable solutions, aims to make a significant impact with its pioneering solutions to environmental and energy challenges, as well as contributing its innovative approaches and technologies aimed at addressing the environmental challenges of our time. The company's commitment to sustainable practices is in line with Ecomondo's mission to promote the circular economy and clean and green technologies.
During the event, ACCIONA will interact with industry stakeholders, policymakers and participants to share its expertise in areas such as water management and sustainable infrastructure. ACCIONA's presence at Ecomondo will highlight its contributions to the remediation and ecological regeneration of land, coasts and cities, all essential components of a more sustainable future.
ENVIRONMENTAL COMMITMENT
Ecomondo Expo is a leading international event for green and circular economy technologies, hosting an annual gathering of industry leaders, policymakers and innovators. In 2022, the event welcomed more than 79,000 visitors from 125 countries, brought together 66 international associations in 130,900 m2 of exhibition space, and saw the participation of 1,405 companies.
Ecomondo is the leading platform for the exchange of ideas and strategies that drive EU environmental policies. The event fosters discussions on critical issues ranging from water management to waste disposal, from bio-energy to sustainable cities and much more. This year, in addition to face-to-face activities, Ecomondo is promoting digital meetings throughout the year to address key issues related to the National Recovery and Resilience Plan (NRRP) and the adoption of circular economy practices in industrial supply chains.