The project, which has a budget of €22.5 million, will promote sport and the region's economy.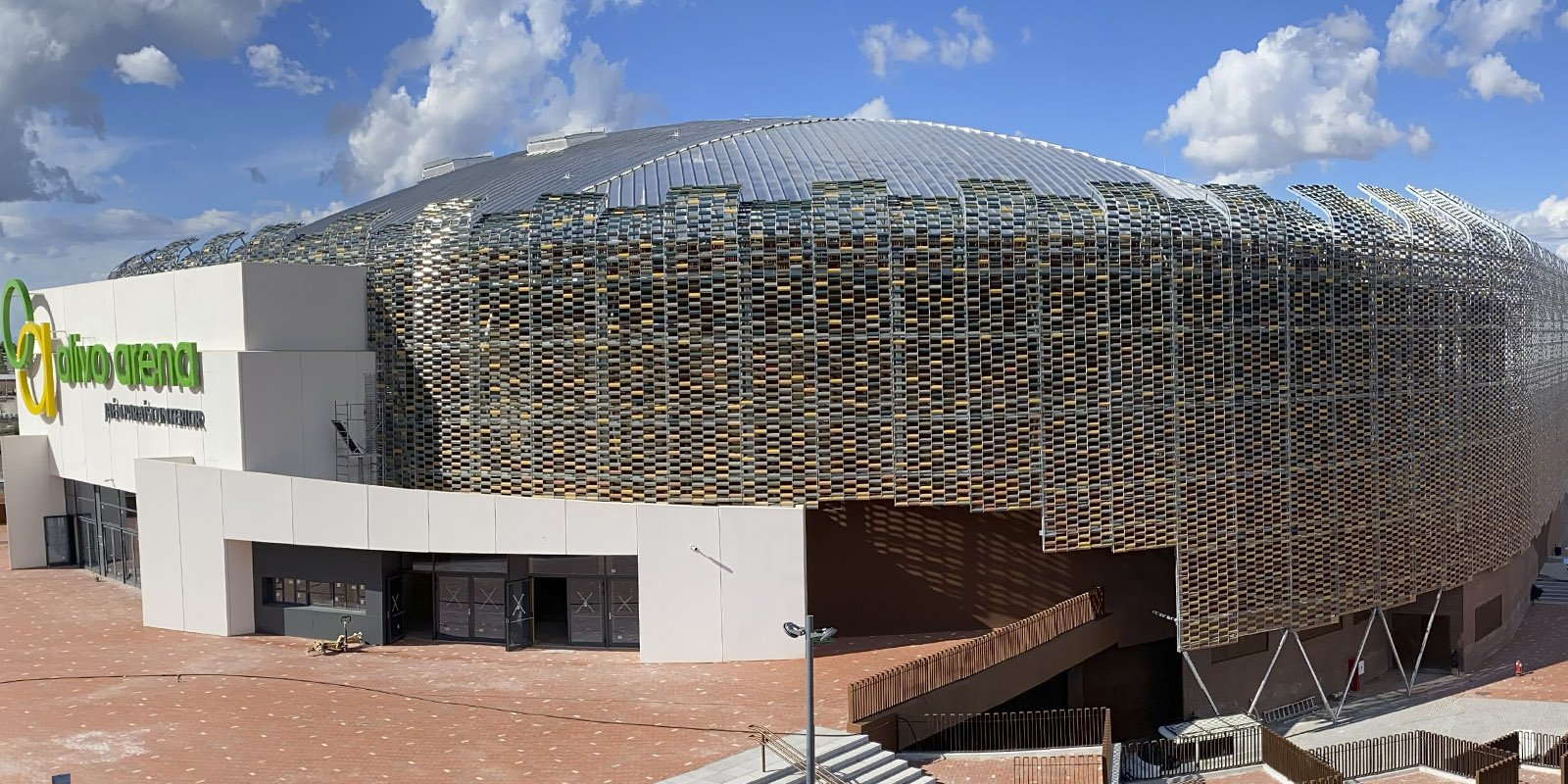 ACCIONA, in a consortium with two other local companies, has completed the building works for the Olivo sports arena at the Jaén Provincial Trade Fair and Congress Centre (IFEJA), which is now the leading arena of its kind in the province.
The project consisted of constructing a sports arena with a capacity for more than 6,500 spectators spread over two levels, with a fixed grandstand and another telescopic stand that starts at the side of the pitch but can be retracted to increase the usable floor area. This will give it a total capacity of around 10,000 people for concerts and shows.
The regional government of Andalusia and the provincial government have invested a total of €22.5 million to construct the arena, financed in equal parts by both administrations. Jaén city council has also collaborated in the initiative by contributing the land for the development.
The main goal of the project is to provide facilities that are suitable for local teams, as well as endowing the region with an arena for national and international sporting and cultural events, which will boost its economy.
The Olivo Arena in Jaén will hold its first major sporting competition next year after UEFA announced that it will host the second edition of the European under-19 futsal tournament.