FLYING TO SHRINK DISTANCES
Airport infrastructure to bring people, opportunities and progress ever closer. Shrinking distances. ACCIONA undertakes airport construction projects and offers airport services in a range of countries.
AIRPORTS AND AIRPORT SERVICES
ACCIONA has extensive international experience in the design of airport solutions and airport services, and is present throughout the project life cycle.
The company has participated in projects at more than 40 airports, the most prominent of which include the construction of the iconic Terminal T4 at Madrid's Adolfo Suárez-Barajas Airport in Spain, the construction of the new terminal at Rome's Fiumicino Airport in Italy, and projects at Malaga airport in Spain and Tetouan Airport in Morocco.
We offer handling services in 22 airports to more than 100 companies with a volume of more than 100,000 attendees per year.
At the same time, ACCIONA is also a major independent operator of airport services in Germany, Spain and Chile. Services include transit handling, ancillary operations, ramp and cargo systems, passenger reception services, ticket sales and off-site airport operation activities.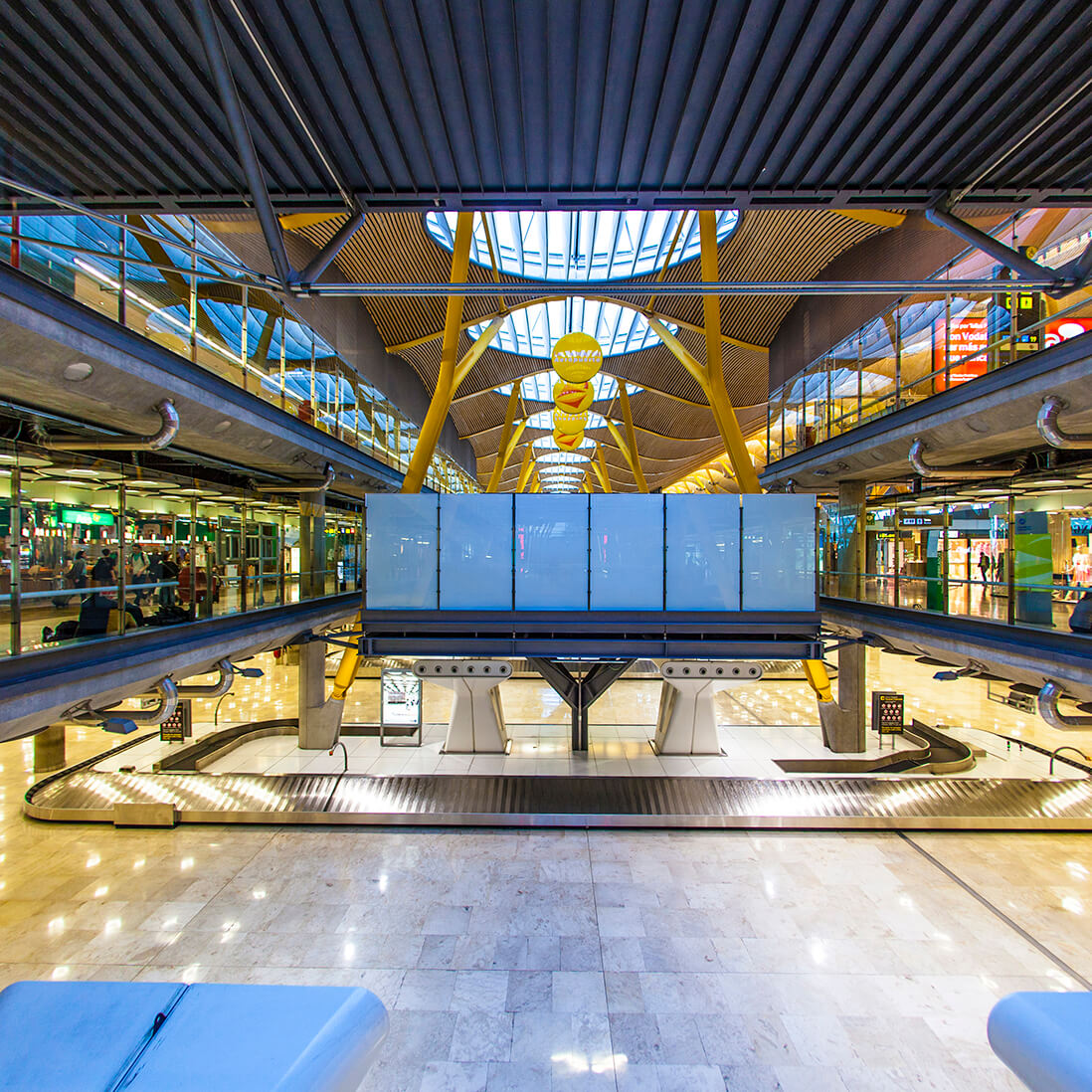 Key figures
22

Services at 22 airports
100

companies work with us