WHERE CULTURE FINDS ITS OWN WAY TO A BETTER PLANET
Cultural spaces, for example museums and art centres, play a key role in the development of free and educated societies. Equipping these spaces with the latest technologies ensures cultural heritage is preserved and gives us a new way to look after who we are.
MUSEUMS AND EXHIBITIONS
Since 1990, ACCIONA has been developing sustainable museum and art centre solutions across five continents, as well as solutions for international and worldwide exhibitions, which have captured its creativity and innovative abilities throughout the value chain.
Its services include consulting, planning, design, production and marketing, to name just a few, and have given life to some of the world's most ambitious mega-museum projects in a number of countries including the UAE, Egypt and Qatar.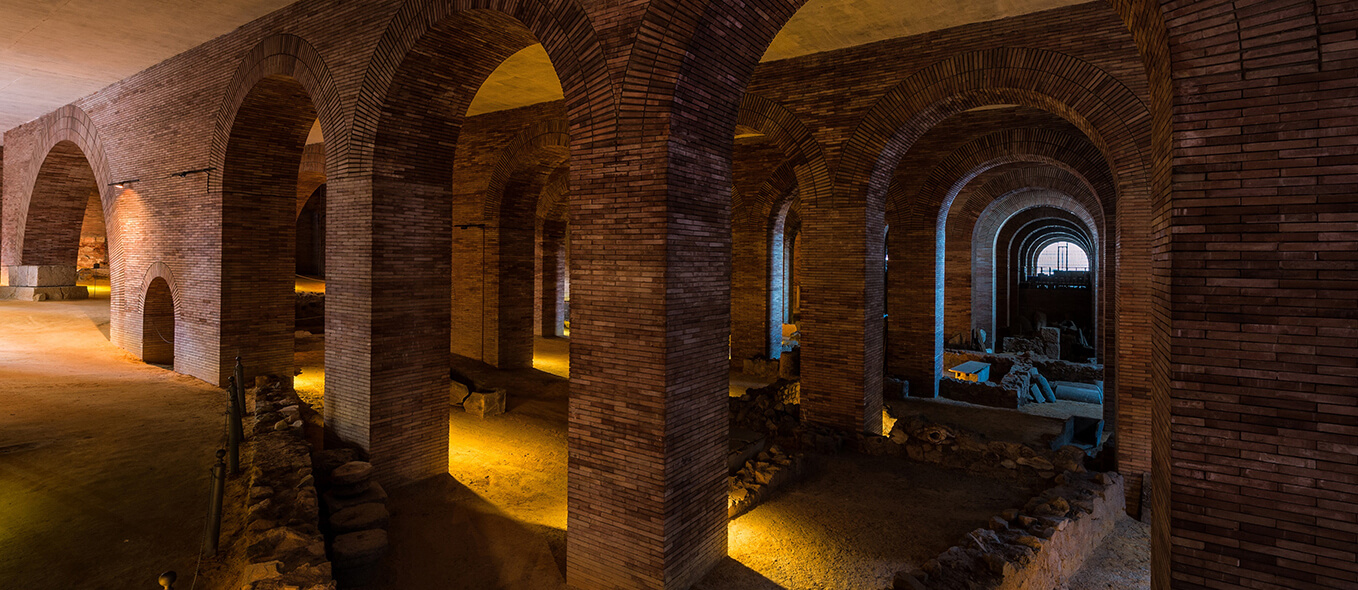 Mega-museums and exhibitions: Dubai Expo, Grand Egyptian Museum, Doha National Museum
Many of the cultural and branding projects undertaken by ACCIONA apply the concept of cultural engineering, which is based on visual and sensory technology. The company uses this element to create unique, memorable and immersive experiences about the history and cultural heritage of a particular place. Sustainable projects and solutions in museums and art centres that support local development in the regions where the company operates.
It is clear that ACCIONA is determined to showcase culturally transformative experiences thanks to the didactic yet playful approach taken for many of its museum projects. Immersive and stimulating experiences that stay with visitors through the use of features such as projection mapping, gamification, 3D printing, virtual and augmented reality, interactive stations, photobooths and mechanical interactions.
Key figures
+40

awards for creativity, innovation and sustainability
37

Cultural projects in 37 countries
Museum renovation and 3D printing for preservation of artworks
You might be interested in...
Discover our main lines of research for construction projects and major works. We design solutions to optimize construction processes, as well as new technologies and more efficient materials in works that reduce the potential impact on the natural environment.
ACCIONA's permanent concern and commitment to the health and safety of our people and collaborators is a differentiating element and an indispensable requirement. We pursue the zero-incident objective through the most rigorous prevention measures in our transport projects and solutions.