TAKING CARE OF YOU, TAKING CARE OF YOUR WELL-BEING
Public welfare is directly linked to the provision—and good management—of health infrastructure that responds to today's main global challenges.
YOUR HEALTH, OUR PRIORITY
ACCIONA is committed to providing sustainable healthcare solutions, which are most often crystallised through the construction and operation of quality health infrastructure that can respond to the challenges facing the world today.
SUSTAINABLE HOSPITALS
Accessible, innovative and efficient, lending strength to today's societies, enabling social progress and thereby improving people's lives. For the majority of projects, ACCIONA finances and manages these transformative facilities through public-private partnership (PPP) arrangements.
We operate and maintain hospital infrastructures through our sustainable solutions:
care for users and patients
cleaning, sanitisation and disinfection
waste management
hospital maintenance and logistics.
The company uses the latest technology in robotics and UV light to carry out disinfection, and has autonomous equipment for cleaning services and innovative platforms for internal logistics management.
In addition, ACCIONA provides urgent and non-urgent health care and transport services and equips its professionals with specific plans for continuous training, service quality management, contingencies, emergencies and personal protection for staff.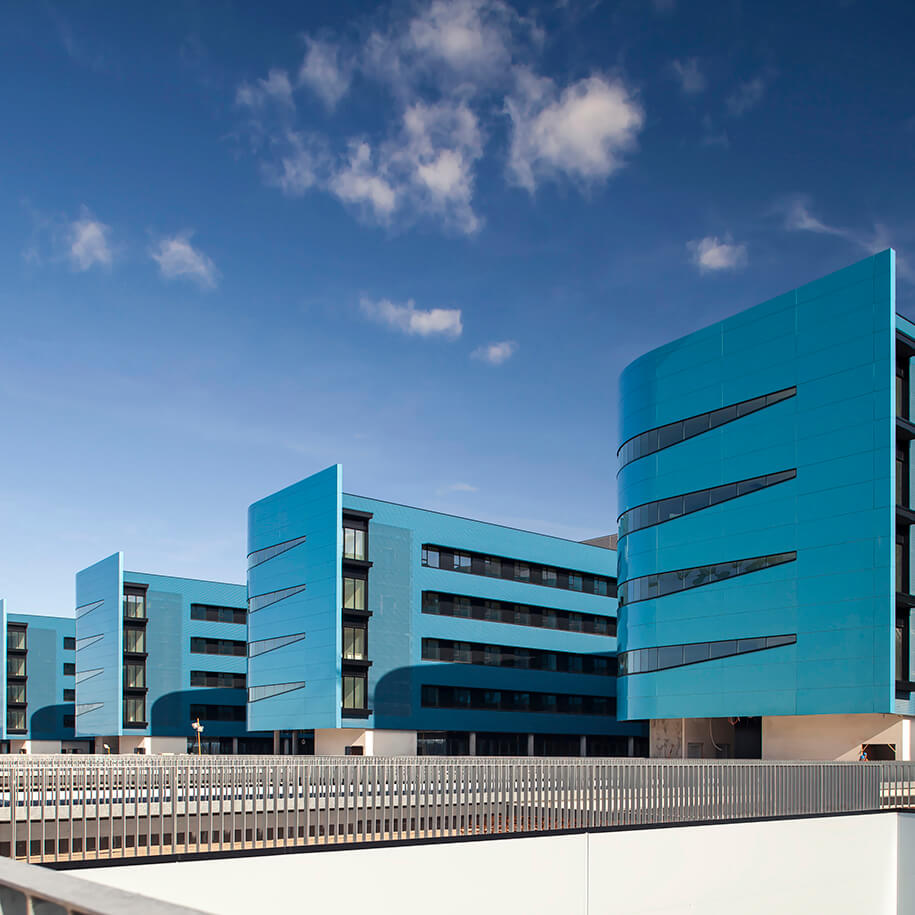 Hospital Infanta Sofía: BREEAM 2020 award winner for its energy efficiency and water management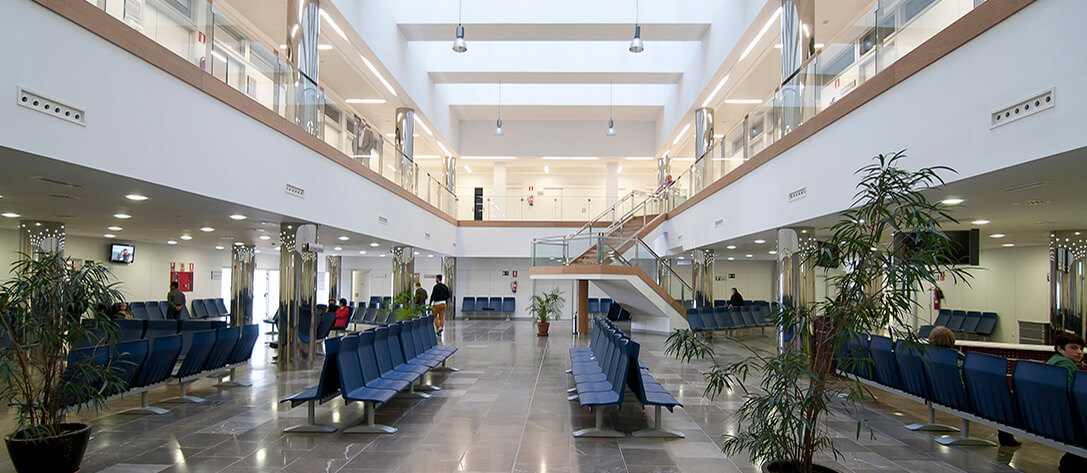 Vigo Hospital: Winner of the Future Health Project Award 2012 for the best healthcare project in Europe.